School Meals
We operate a 3 banded dinner system.
The cost of School Meals is £10.25 / week - (£2.05 / day)
This means that every day the children who have decided to have a school meal will have a choice from 4 options.
Mrs Regan and her team cook an amazing meal each and every day. If you have any special dietary requirements, please do not hestitate to ask.
Please see the new menu below which is available from 6th January 2020
Take note on each menu for which week it relates to.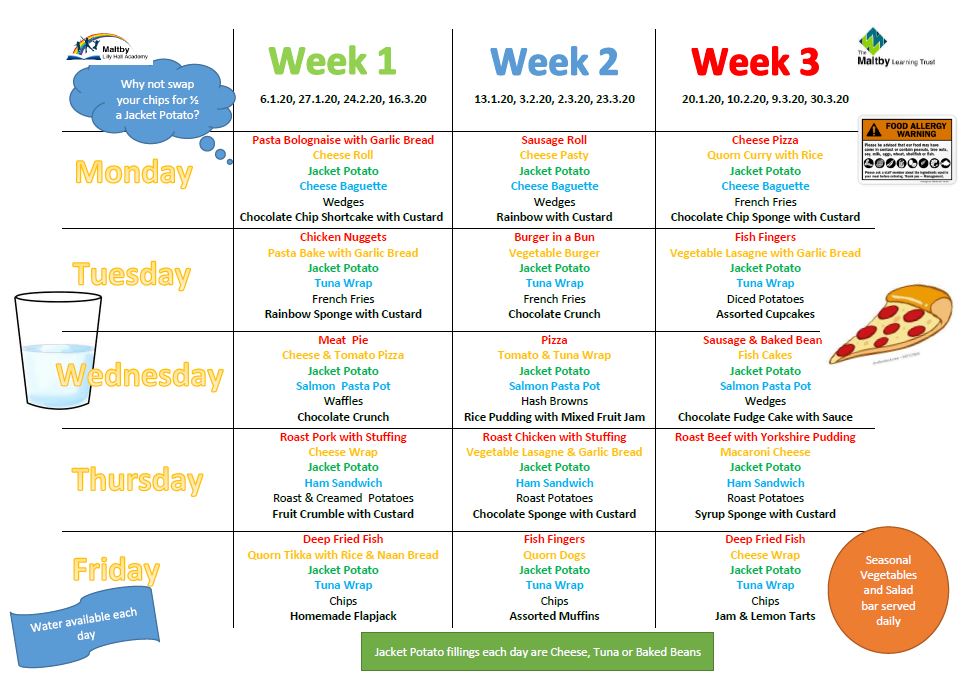 Dinner Money
Thank you to all parents who have signed up for ParentPay.
Please REMEMBER that once you have signed up and started paying through ParentPay—this will be your only payment method. Cash will not be accepted for future transactions.