Governing Body
Maltby Lilly Hall Academy Governors
NAME

TYPE

APPOINTED BY

RESPONSIBILITY

DATE OF
APPOINTMENT

TERM OF OFFICE

TERM OF OFFICE

Richard Pease
Principal
N/A
N/A
N/A

Andrea Nuttall

Community/ Business

Governors
Chair of Governors

01.01.2021

4 years

31.12.2024

Alice Denton

Staff

Staff

07.05.18

4 years

06.05.22

Kirsty Leahy

Community / Business

Governors

22.09.20

4 years

22.09.24

Ryan Purdy

Parent

Parent

01.01.21

4 years

31.12.24

Chris Ironmonger
Parent
Parent
25.01.21
4 years
24.01.25
MEET THE TEAM
Andrea Nuttall – CHAIR OF GOVERNORS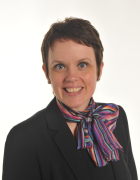 I am a Mum of two children who attend Maltby Lilly Hall Academy; my son is in year 4 and my daughter is in year 2. I want every child to achieve their full potential in a high quality, stimulating learning environment. In my role of parent governor, I want to provide the academy with challenge so that all pupils have a fair chance to reach their full potential and of equal importance enjoy and fully engage with their learning experience.
I work in a Doncaster junior school. I want to fully utilise my personal experiences to work with Maltby Lilly Hall Academy in ensuring that all its pupils are effectively safeguarded. I take my role of safeguarding governor very seriously and I work closely with the academy to ensure that policies and procedures are adhered to, ensuring that the academy is compliant with this very important statutory matter.
I am a strong believer in the visions and values of Maltby Lilly Hall Academy and I know that the academy tries its hardest to effectively promote these with all children.
Maltby Lilly Hall Academy, with the support of the parents, can achieve its vision and goals and I feel privileged to be part of the governing body. I am committed to support Maltby Lilly Hall Academy to ensure that it will continue to provide a high quality education for all our children.