Maltby Lilly Hall Academy Learning League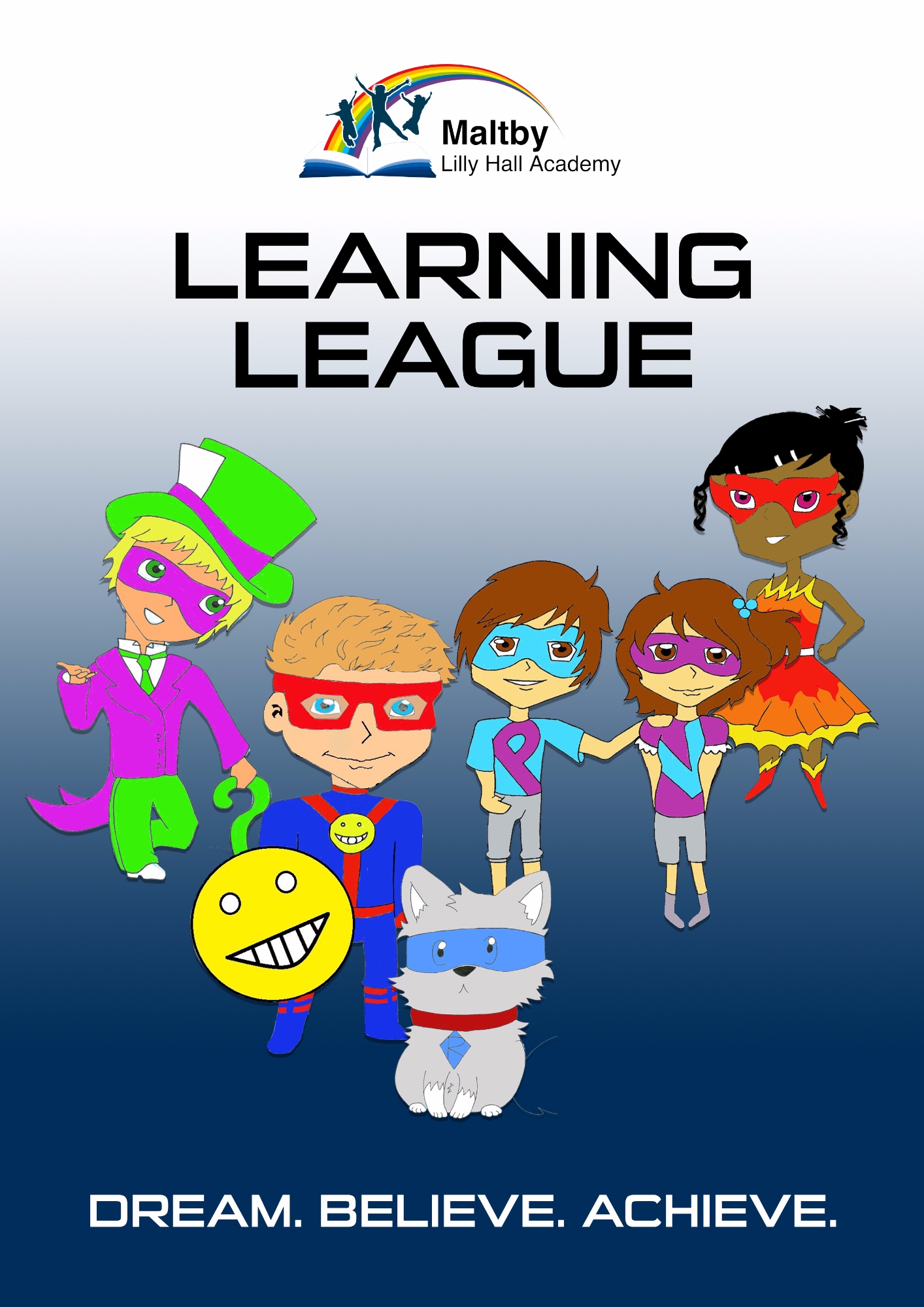 Meet our new learning behaviour characters! At Maltby Lilly Hall Academy we believe that behaviour for learning is very important to ensure the optimum progress and attainment for our pupils. These behaviours are crucial to ensure the right climate for learning – not just in the classroom, but across school and become intrinsic in the way children learn. They emphasise the crucial link between the way in which children and young people learn and their social knowledge and behaviour. Research suggests the most effective learning behaviours for young people include:
Resilience – Not giving up – having a 'can do' attitude.
Resourcefulness – Being able to use a range of learning strategies and knowing what to do when they get stuck.
Reflectiveness – Being able to think about themselves as a learner and how they might be able to learn more effectively.
Reciprocity – Being able to learn with and from others, as well as themselves.
It is with this in mind that we have introduced 'The Learning League', comprising of five characters that encompass and represent the learning behaviours above that have been adapted for our school. These are high profile in school in the form of posters and character cut outs. Your child will also have a card (which stays in school) on which they can collect the character stickers when they are demonstrating the appropriate learning behaviour. Once all are collected a reward will be given.
Please do not confuse learning behaviours with general behaviour. Even the best generally behaved child can occasionally demonstrate poor learning behaviours. These behaviours are essential for learning. Much thought has been given to how these have been created and we do hope you will support us and your child through discussing these characters and referencing them in homework or elsewhere, to encourage your child to learn in the most effective way possible. Please see the characters below and the behaviours they represent.