Maltby Learning Trust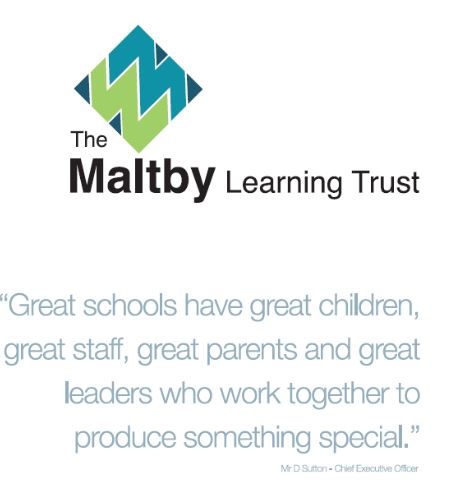 Click here to visit the Maltby Learning Trust website.
Our Vision
The Maltby Learning Trust 'MLT' is committed to securing purposeful partnerships with parents, staff, governors, local community groups and broader business partners to deliver the very best for every child and young person.
The MLT is entrusted to provide outstanding teaching and learning with personalised guidance and support so that all learners develop the personal qualities, resilience and competencies that make them employable, enabling them to live healthy, successful and fulfilled lives.
The common goal is high aspirations, challenge and support fro all young people and adults who learn within the Maltby Learning Trust.
The Maltby Learning Trust Academies/Partners