Curriculum Letter - Autumn Term 2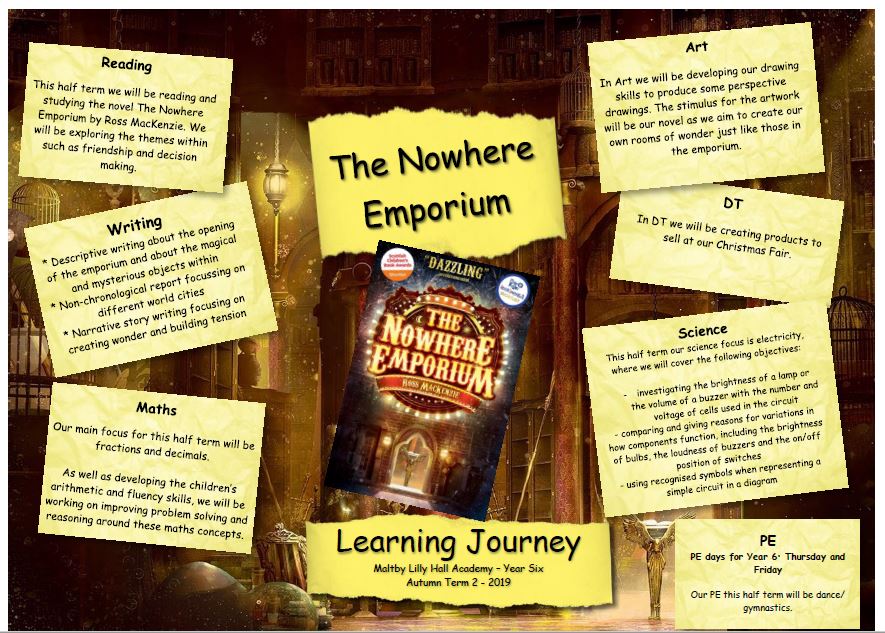 Curriculum Letter - Autumn Term 1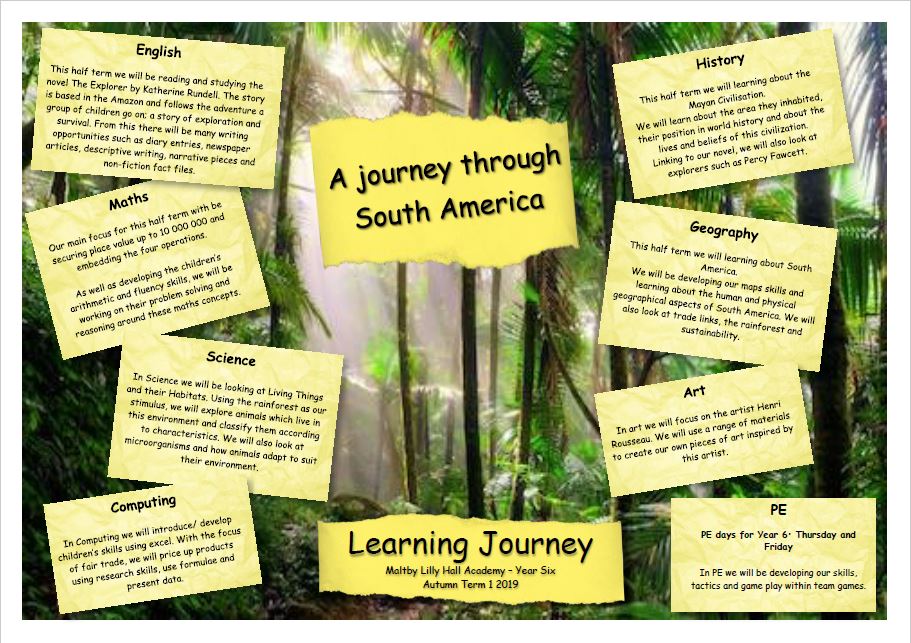 Curriculum Letter - Summer Term 2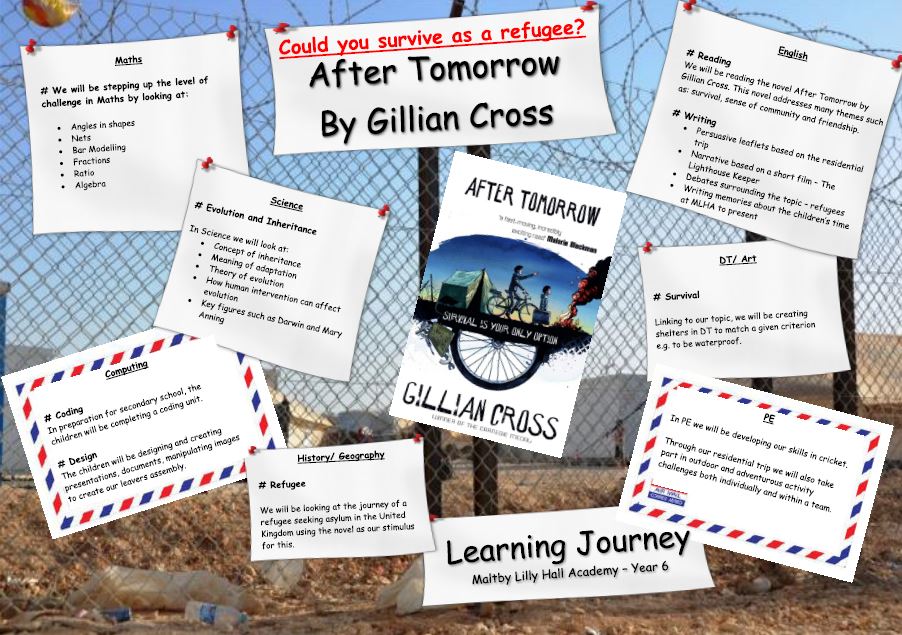 Curriculum Letter - Spring Term 1 - 2019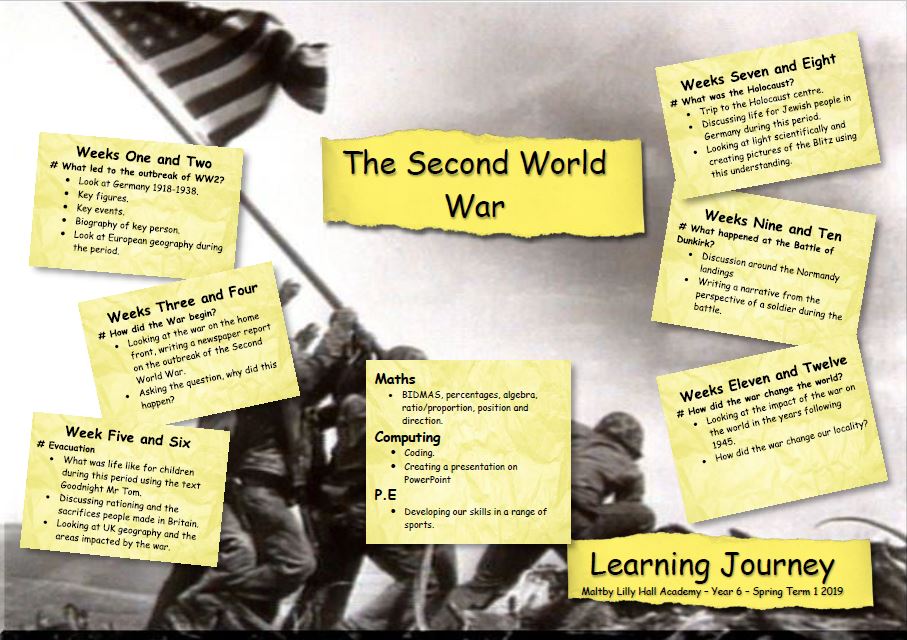 Curriculum Letter - Autumn Term 2 - 2018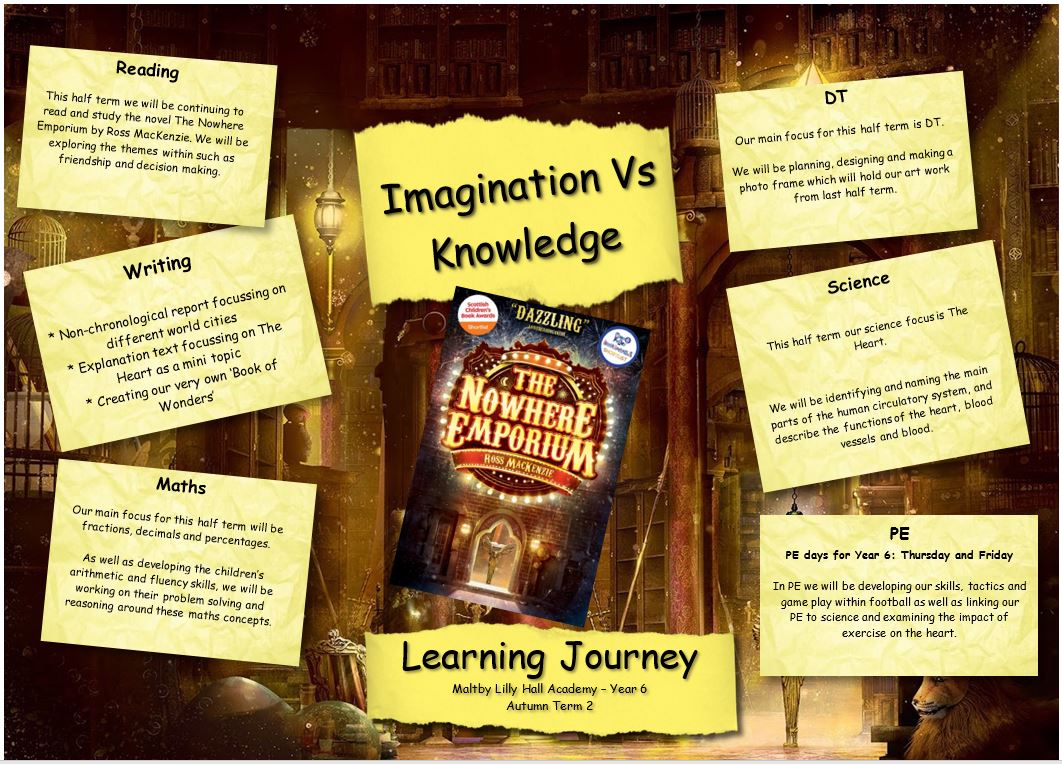 Curriculum Letter - Autumn Term 1 - 2018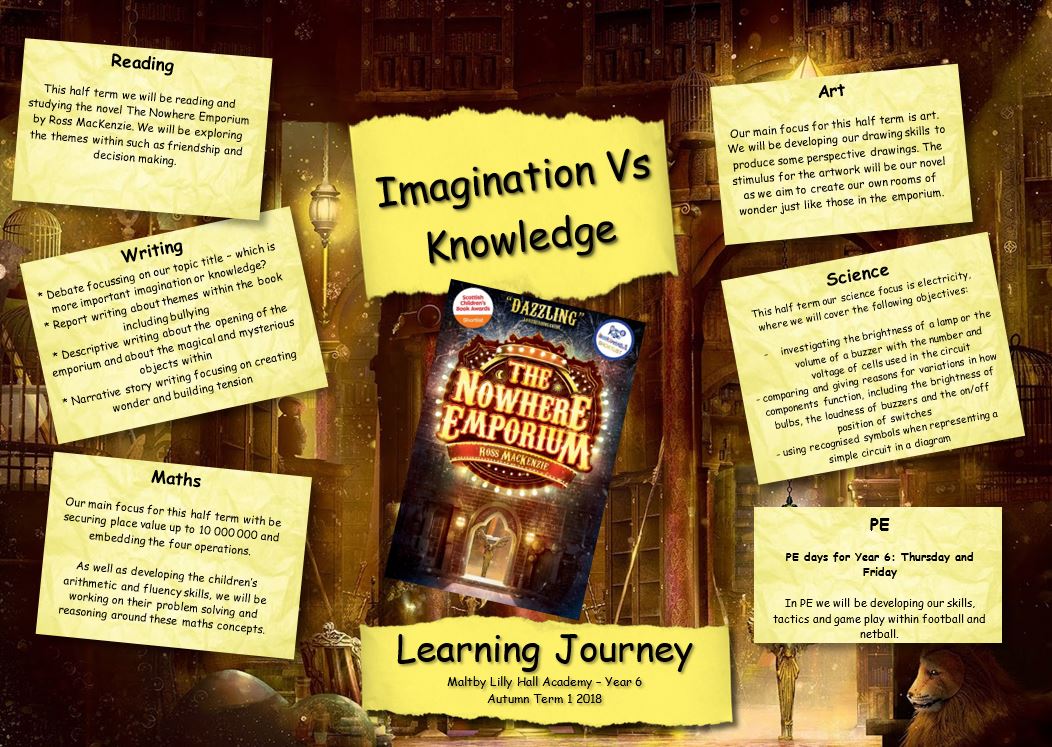 Curriculum Letter - Summer Term 2 2018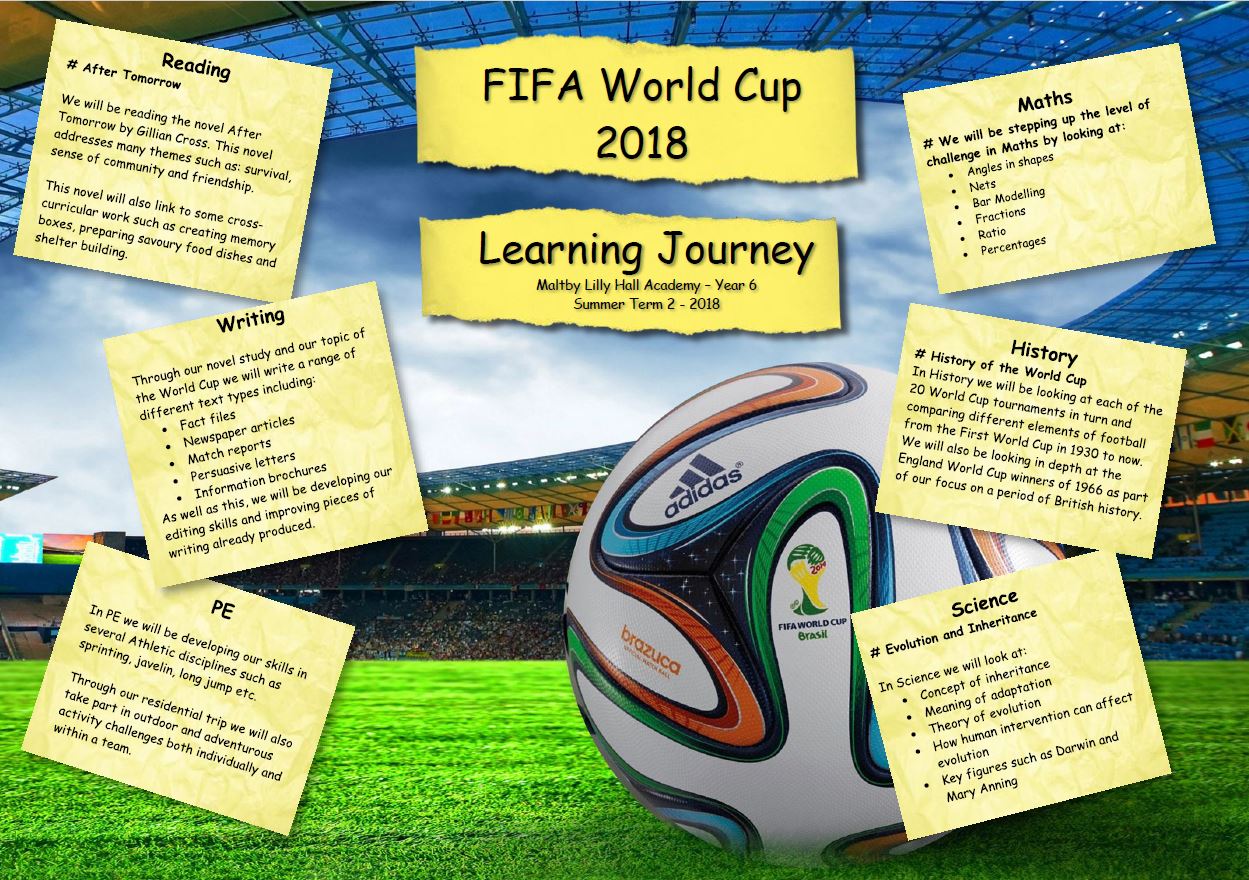 Curriculum Letter - Spring Term 1 2018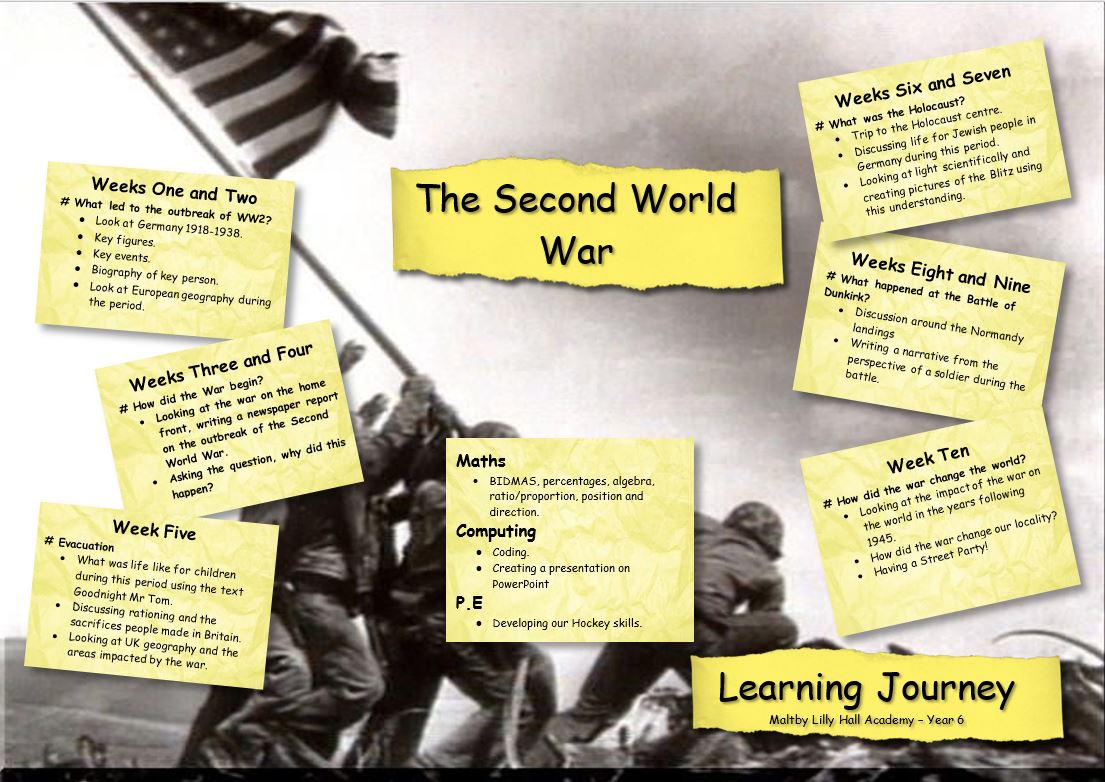 Science Experiments - Y6 Wolves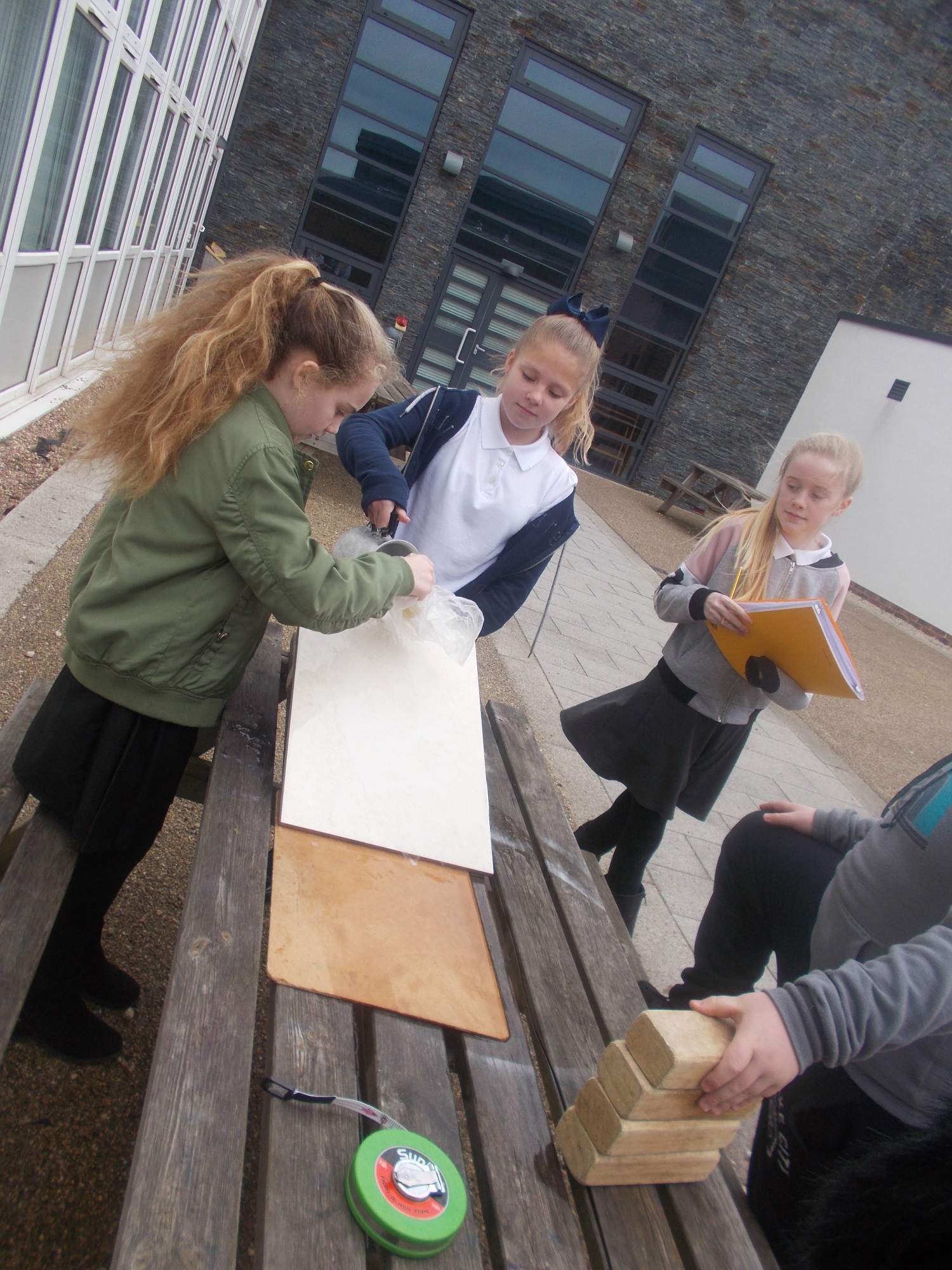 In science we were looking at penguins and how they slide along the ice. We looked at their bodies to see how much it helps them slide. Then we did an experiment using bean bags, we place different liquids down a tile to see which one makes the "penguin" move the quickest and which one would enable it to travel the further. - Emily
PE Fitness Videos - Wolves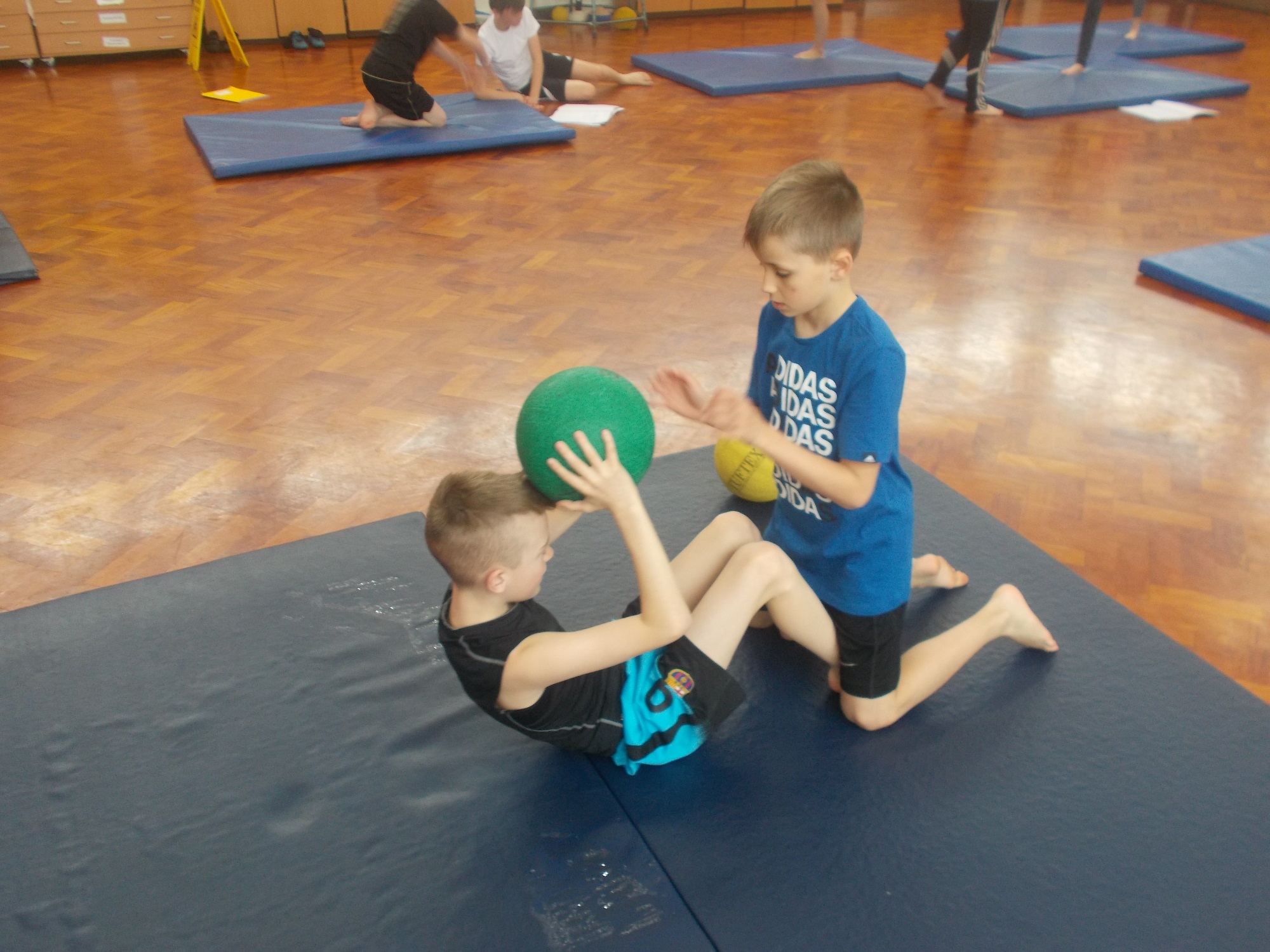 In year 6 we have been planning and filming fitness videos as part of our P.E. We have been split into groups to perform our own routines and have been aiming for different audiences. The routines have been researched by individual groups, so while some have been doing yoga, others are trying HIIT routines or even gymnastics. - Vienna
Dauntless Bootcamp - Wolves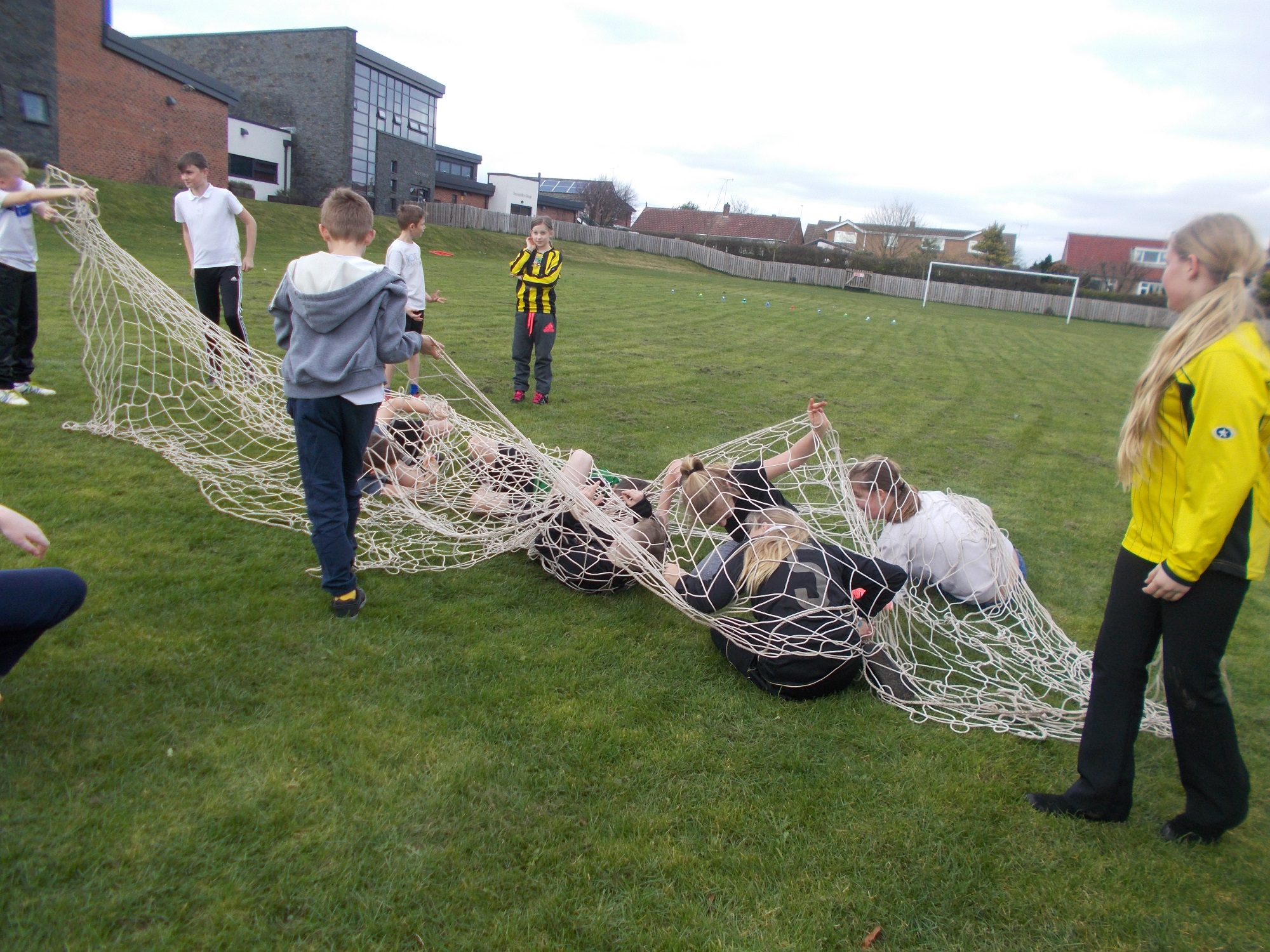 In PE. we took part in a bootcamp run by Miss Hodgkinson (a P.E. teacher from Maltby Academy) who came in. We had to do some tiring things such as a ten minute run around the field. We also did some fun things, for example army crawling under a large net, carrying huge weights up and down the field and competing in a tug-of-war. This was all based on our work around the book "Divergent" by Veronica Roth. We were trying to see how Dauntless we were!
---
Curriculum Letter - Spring Term 2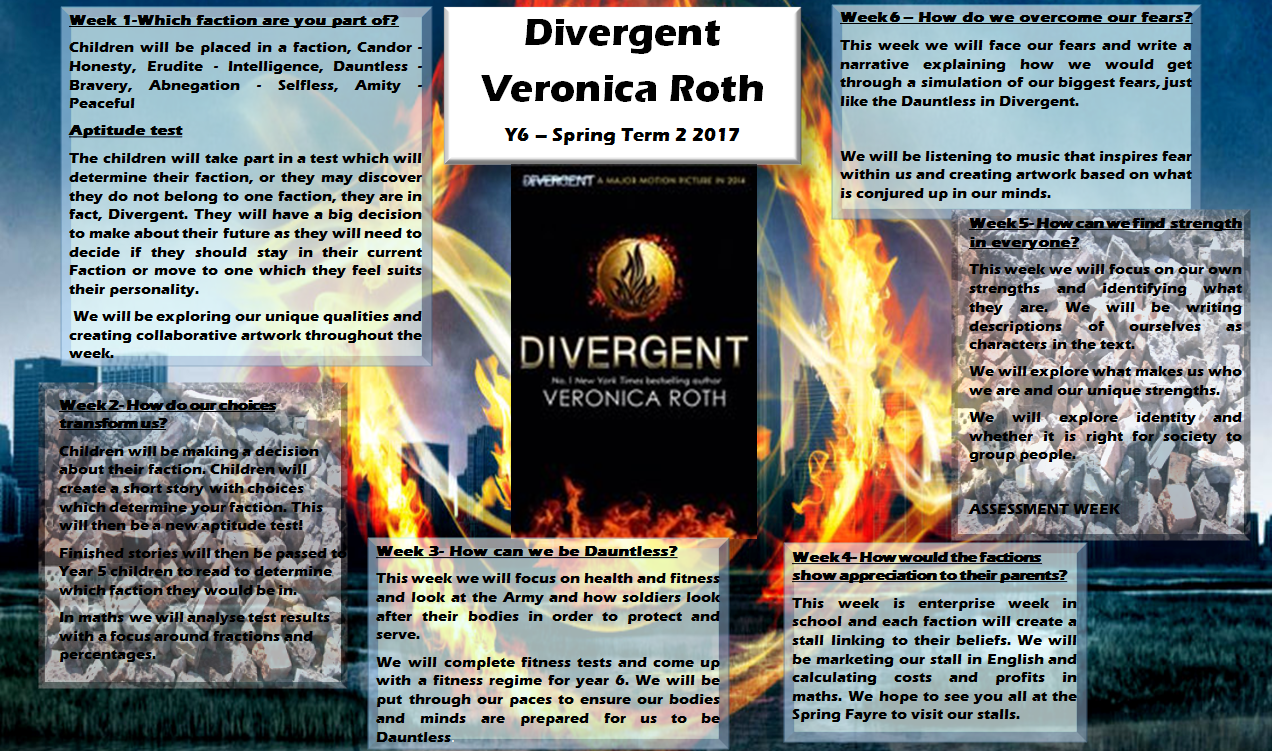 Curriculum Letter - Spring Term 1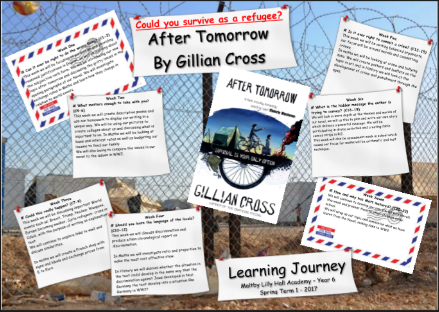 Y6 Wolves - DT
Some members of year 6 Wolves have asked to use their lunch time to start using some of the construction equipment and materials in their classroom. Both groups were set the challenge of building something that would be useful in the refugee camp that our main characters from "After Tomorrow" are in. They trying to build some model tables...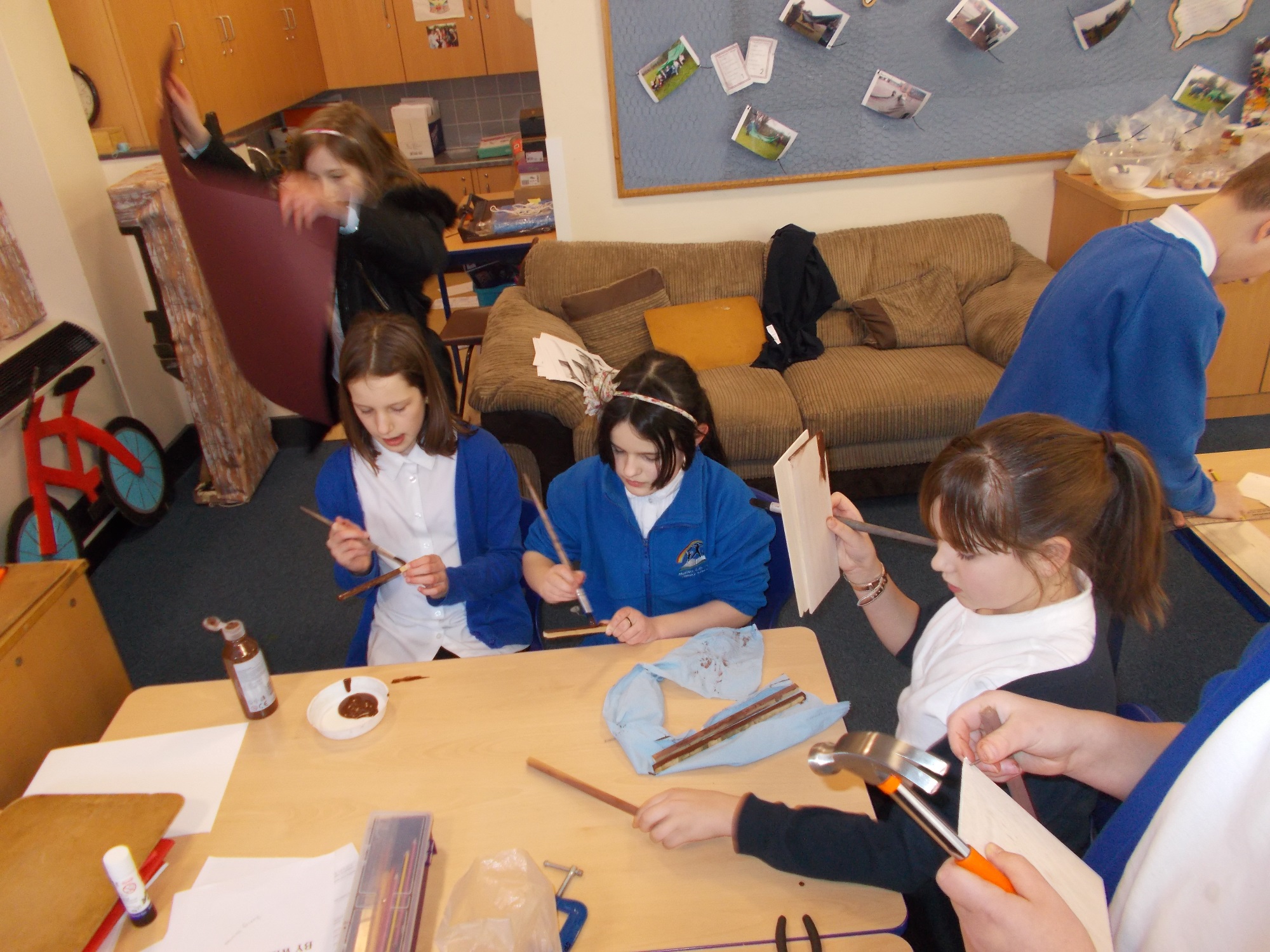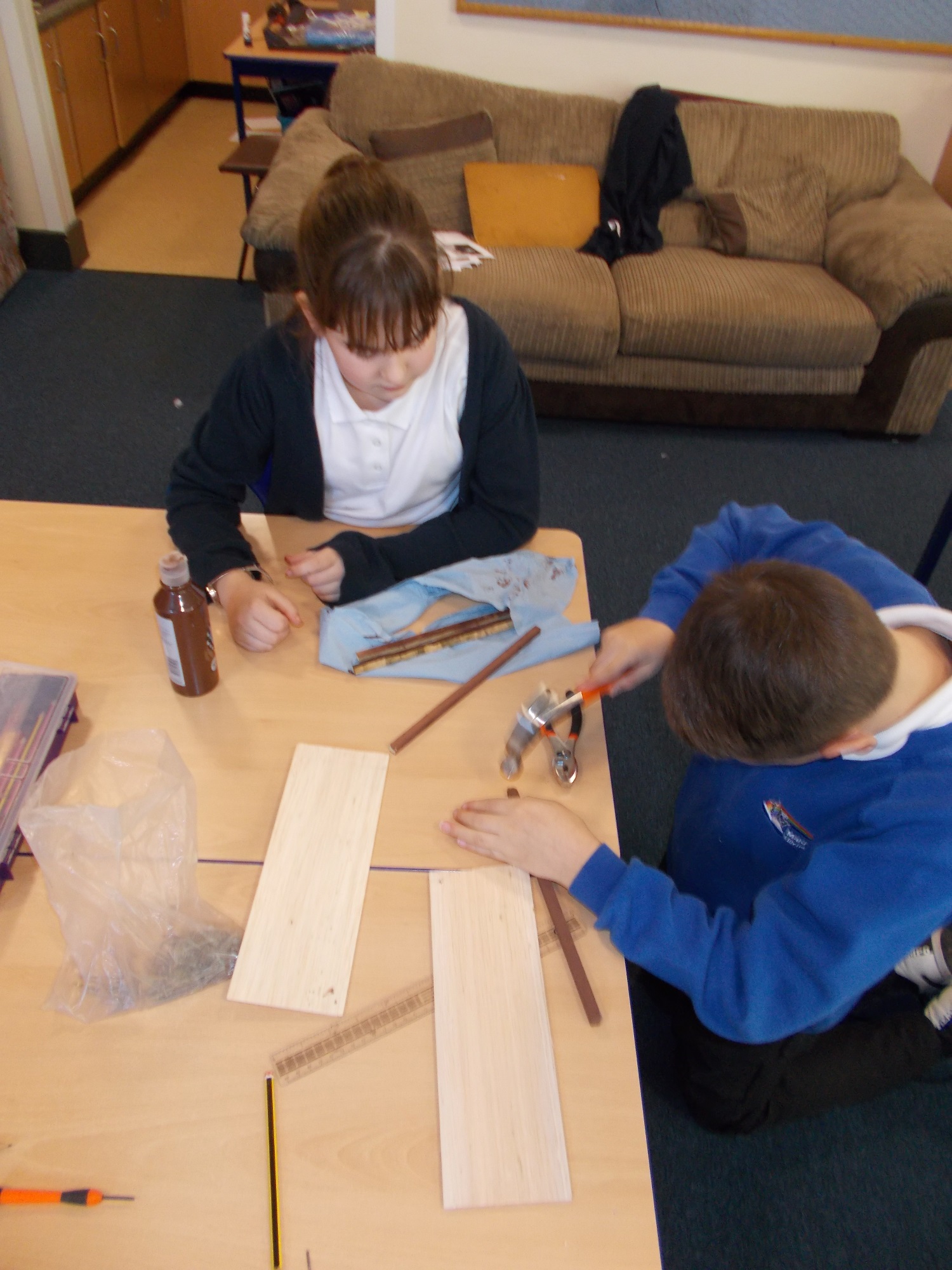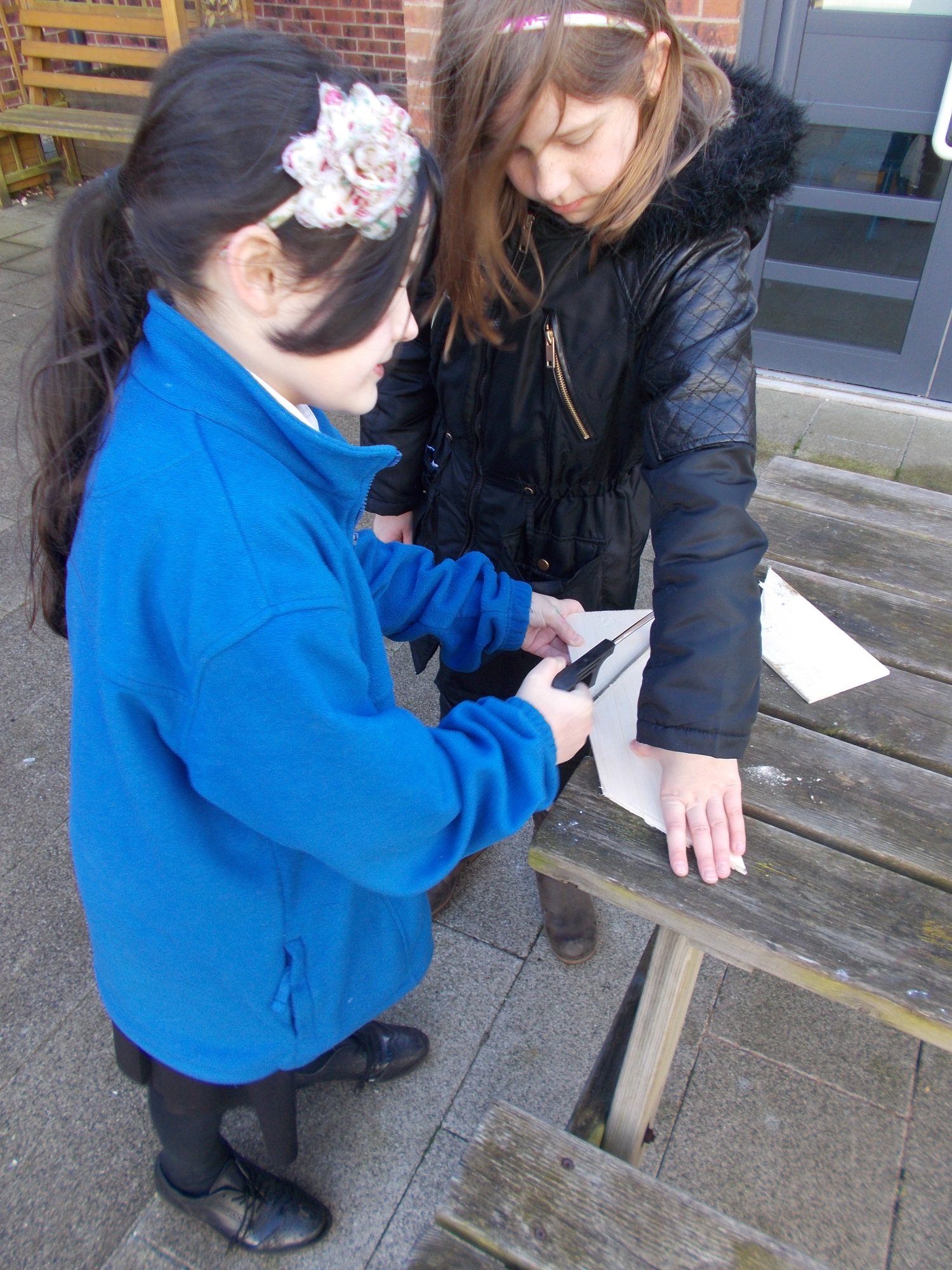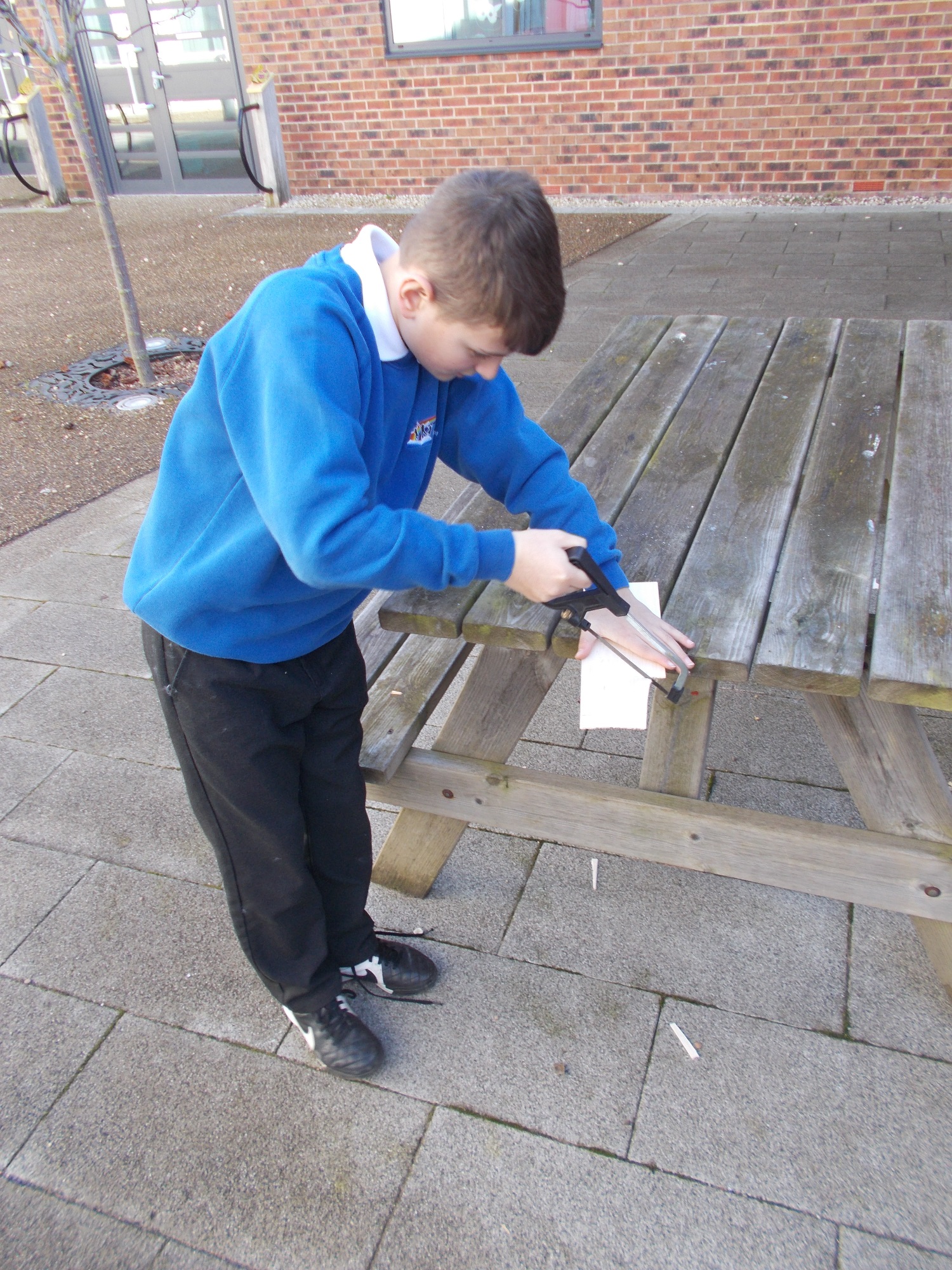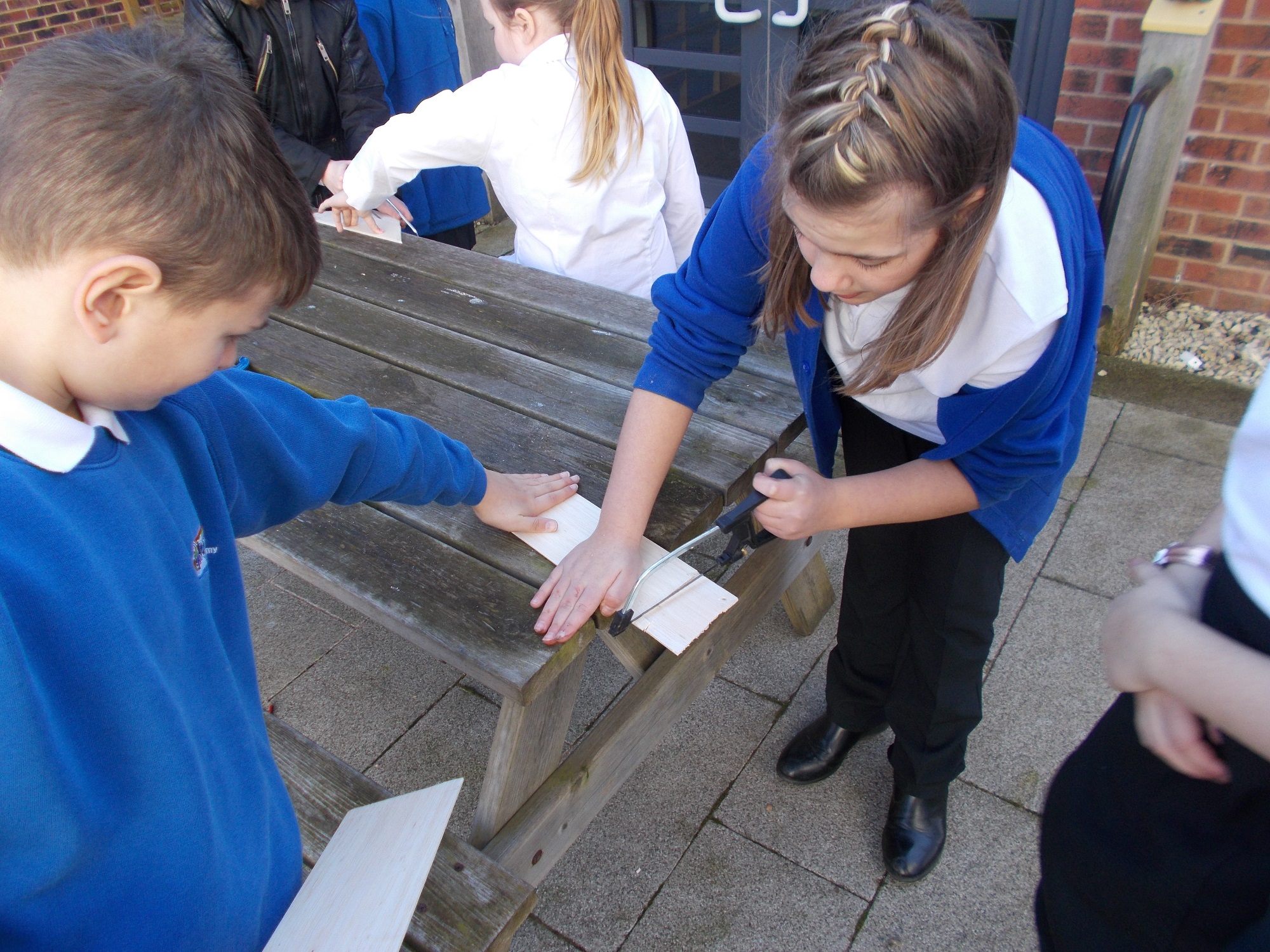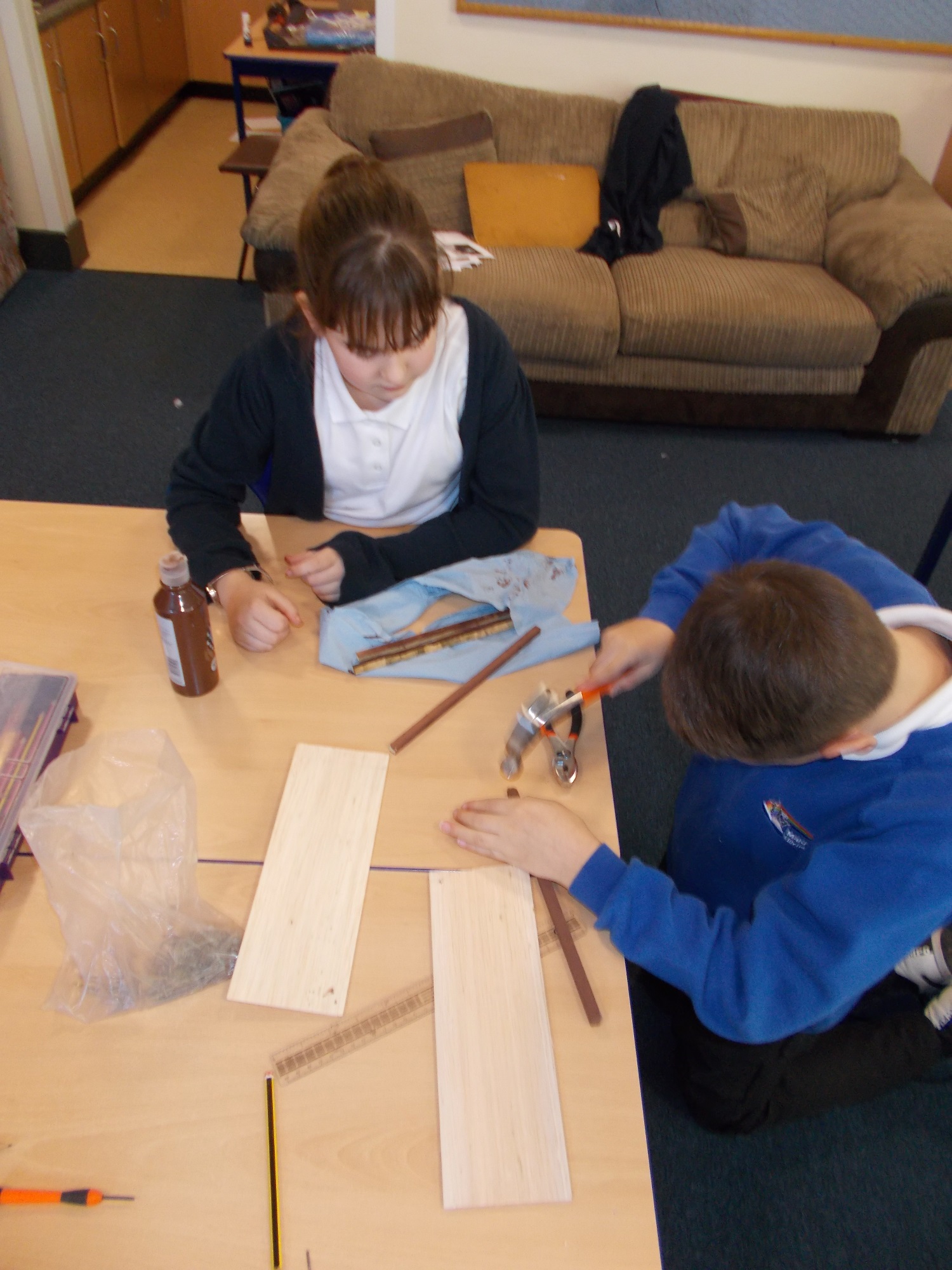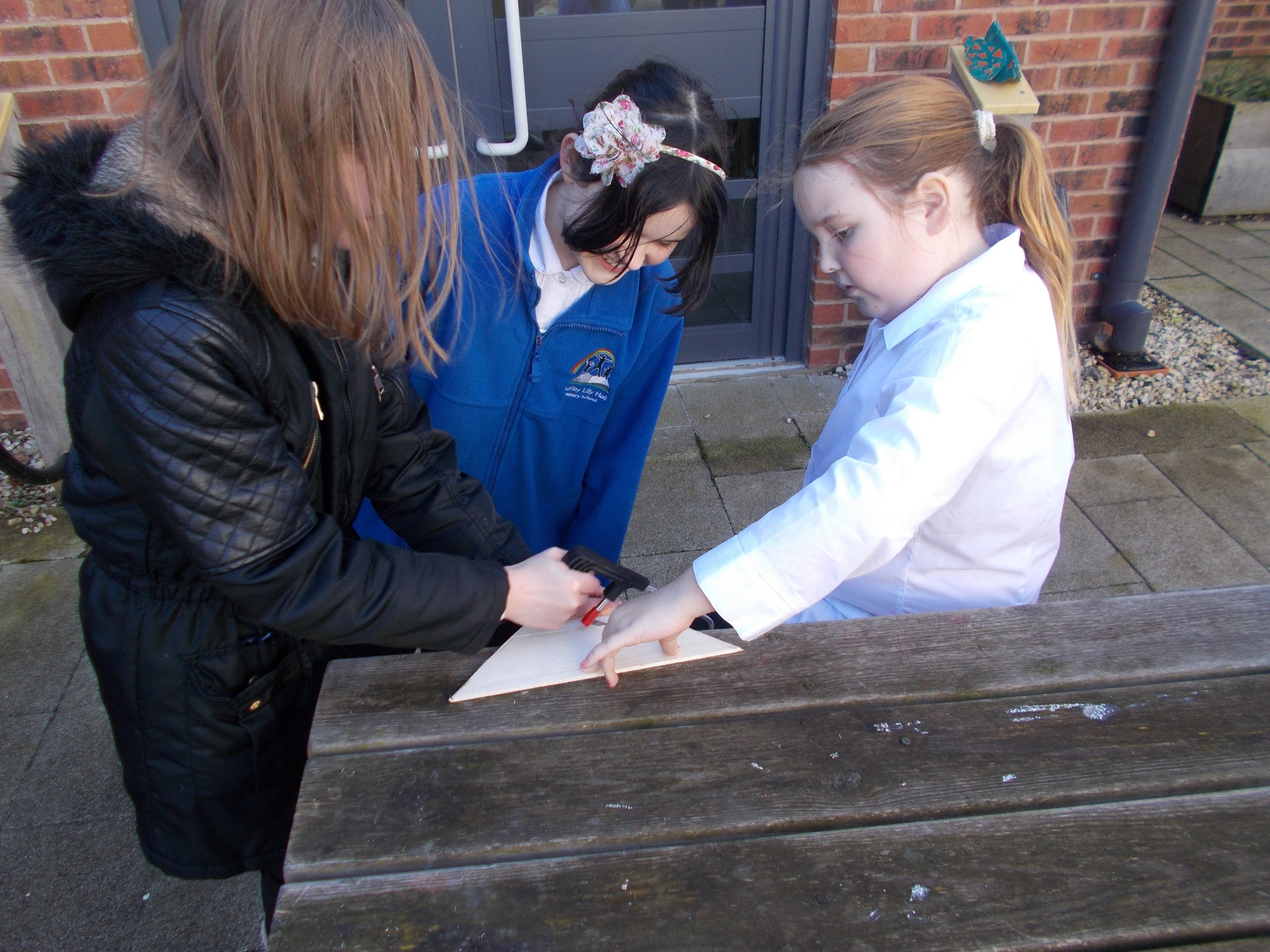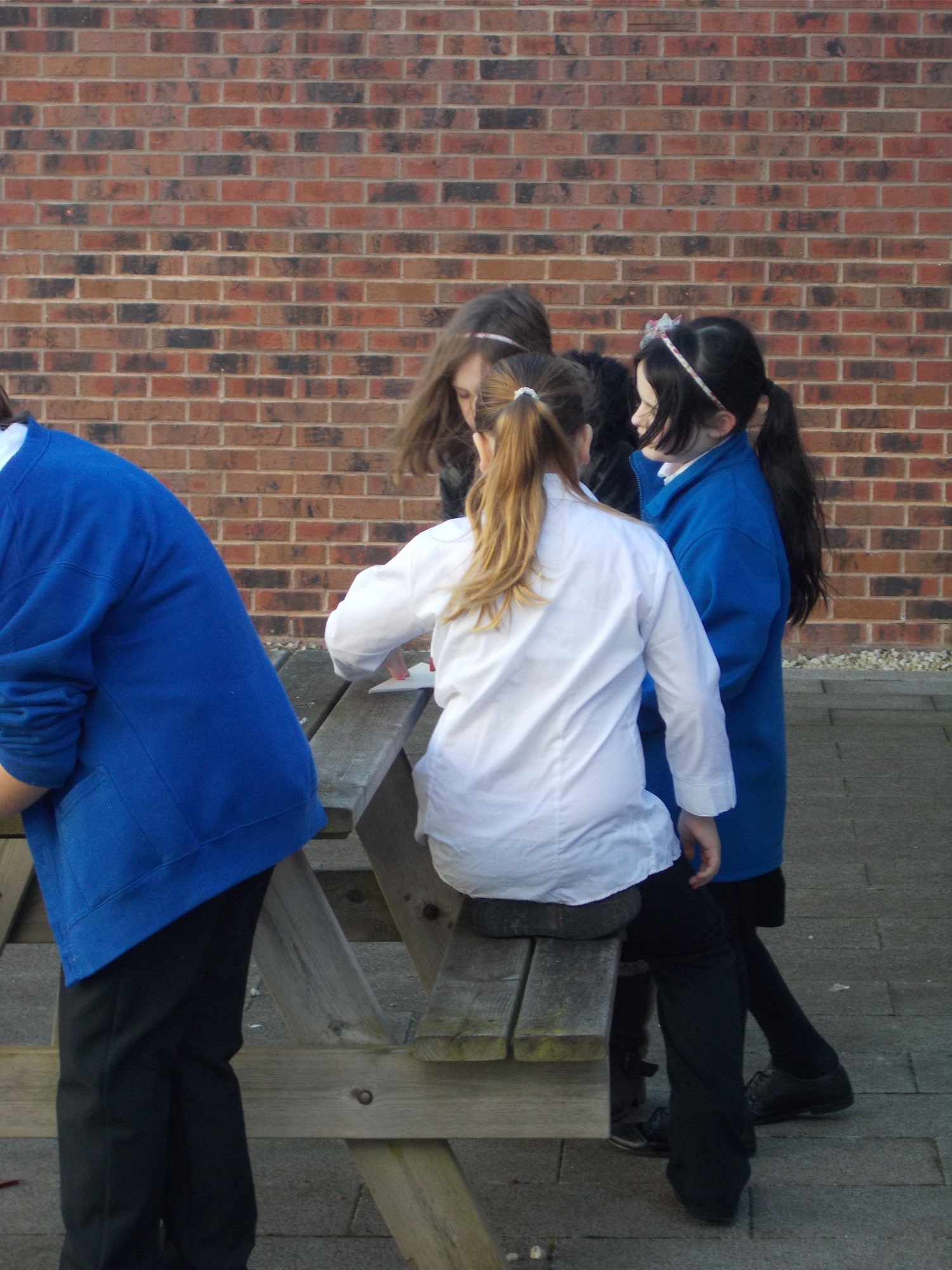 Y6 Wolves - Tesco Visit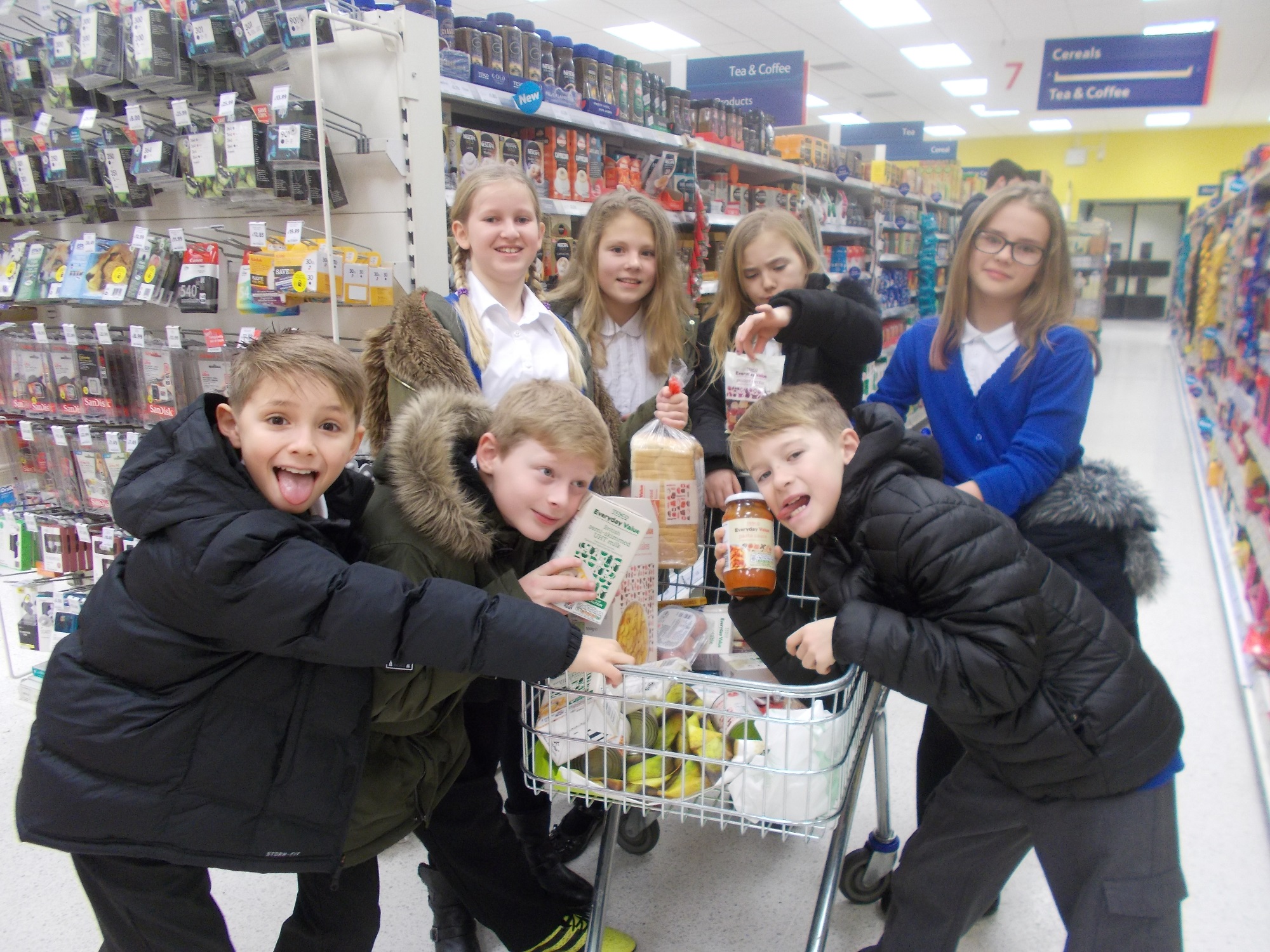 On Wednesday the 18th of January we went shopping at Tesco's. The purpose was to put ourselves into a character in our books shoes. The character was the mum. She is in charge of buying the food and the money, so we went to Tesco's to buy food. But there's a twist, we only had a £10 budget and we had to buy enough food to feed one person for a month. Seems tricky, right?
By Ruby
Y6 Wolves Roleplay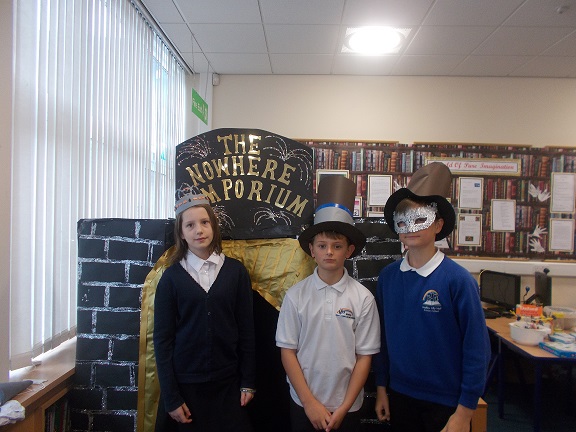 Y6 Wolves Volume Maths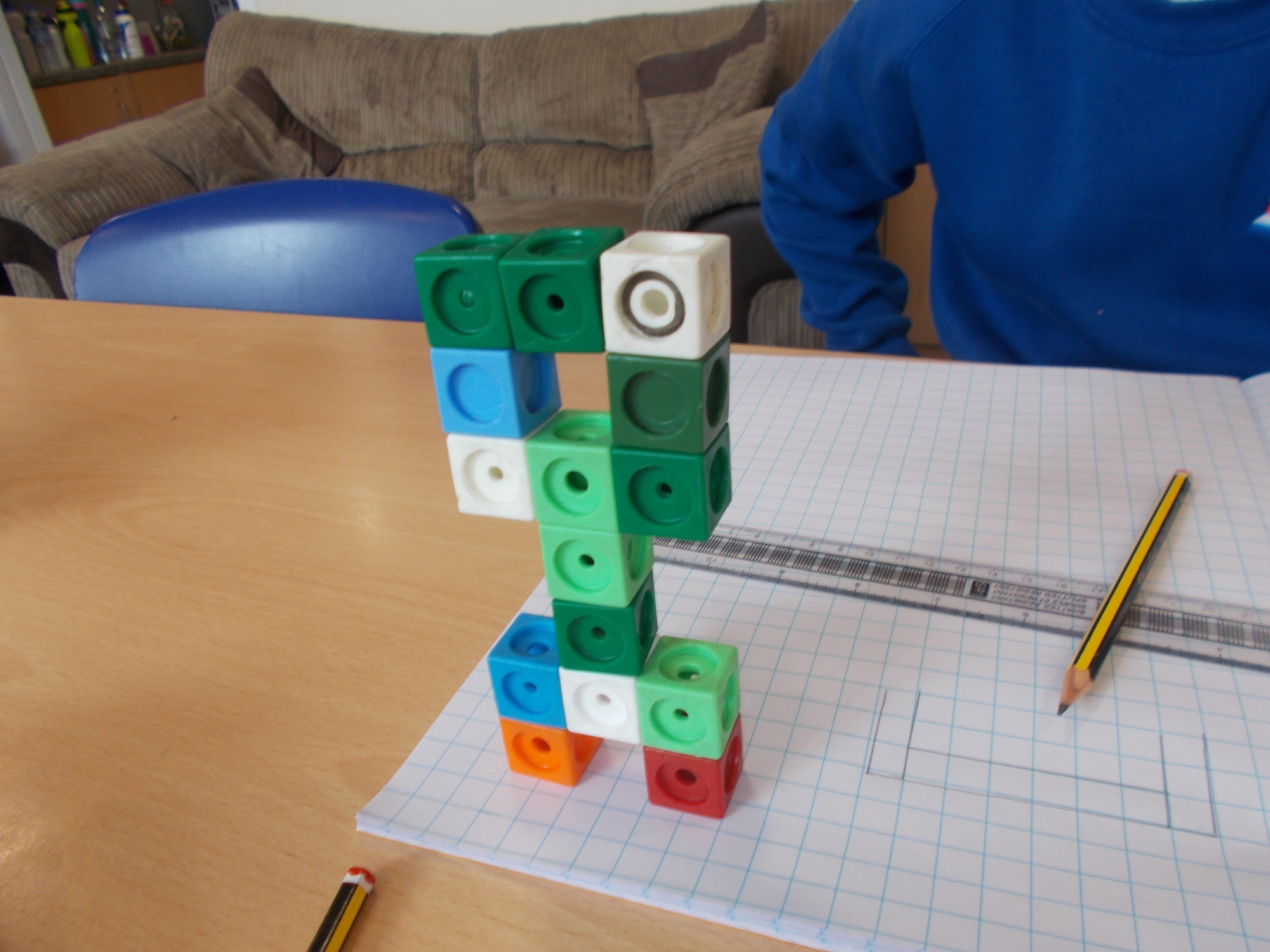 Y6 Wolves Room of Masks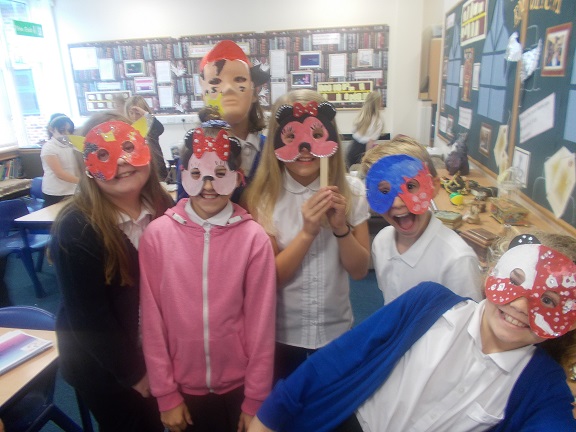 Y6 Wolves Maths Building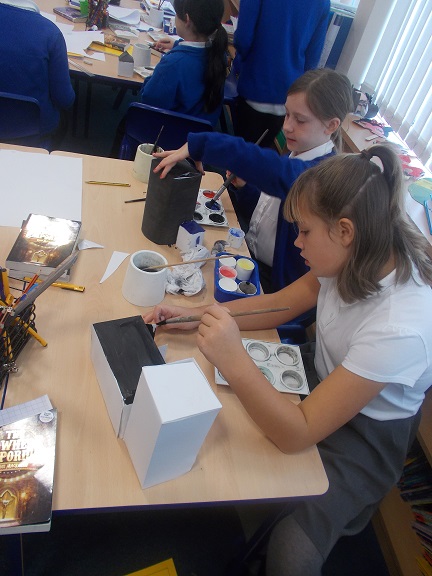 ---
Curriculum Letter - Autumn Term 2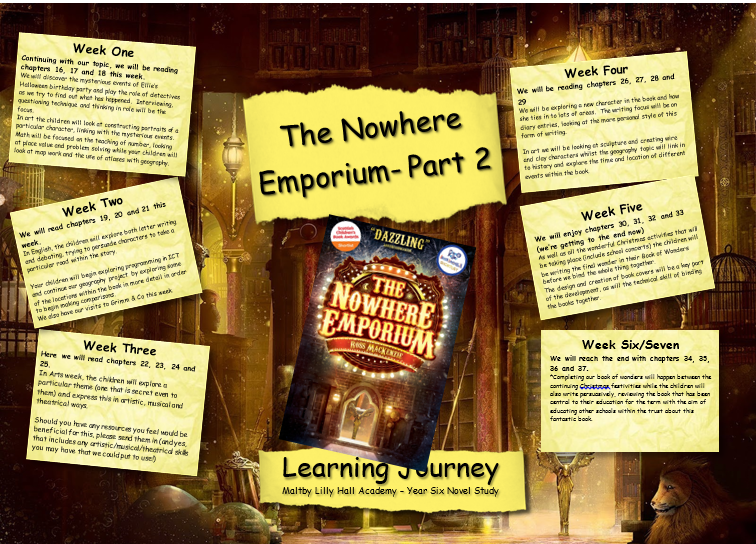 Year 6 Foxes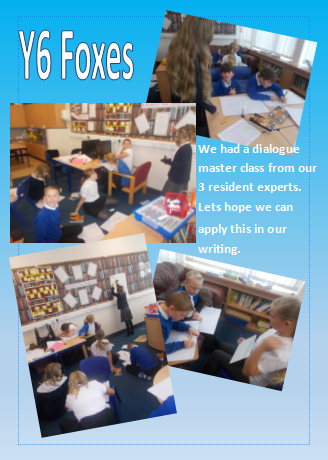 Curriculum Letter - Autumn Term 1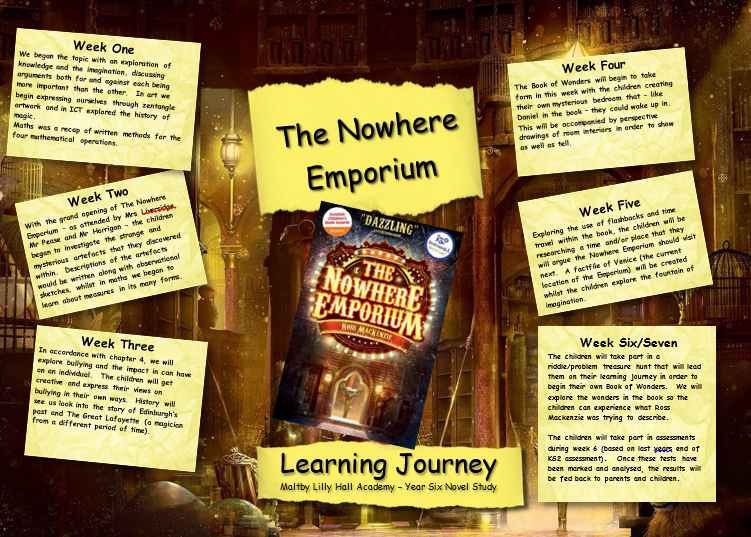 Year 6 Nowhere Emporium
Wednesday 14th September saw the grand opening of Year 6's Nowhere Emporium. Having been reading about this wondrous place, it came as quite a shock to discover it had appear between the two Year 6 classrooms. Mrs Liversidge was invited along to cut the golden ribbon before the children - along with Mr Pease and Mr Horrigan - were permitted to explore the oddities found inside this marvelous place.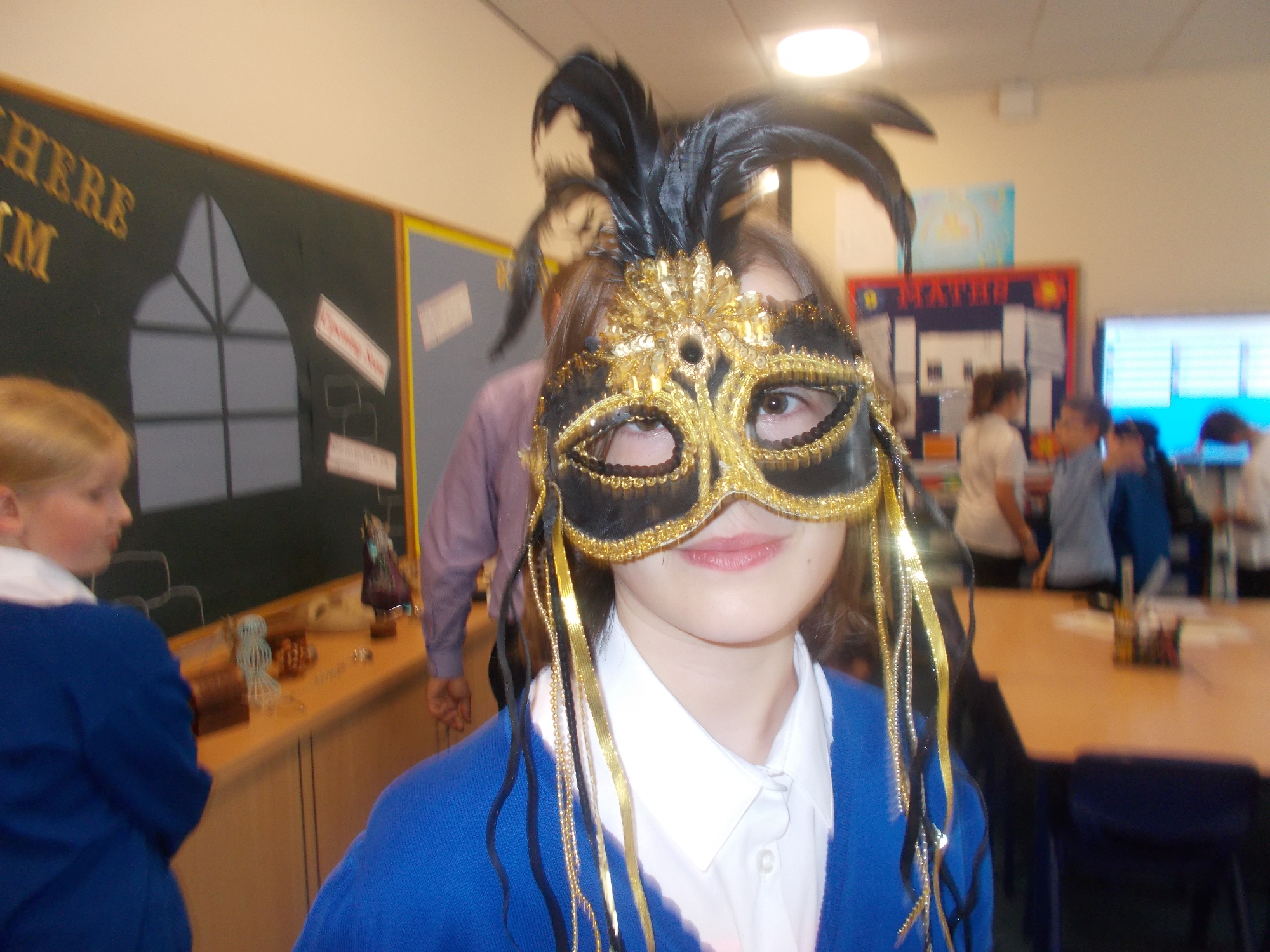 ---
Summer Term 2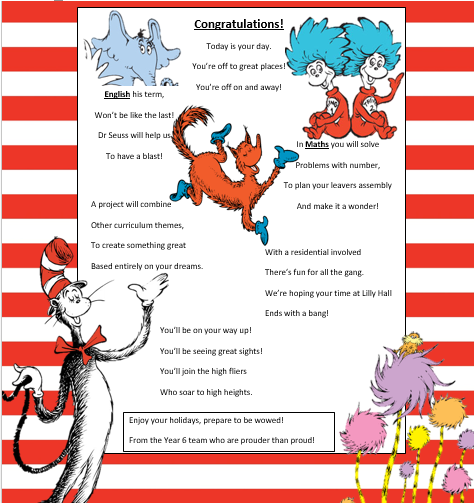 Curriculum Letter - Spring Term 2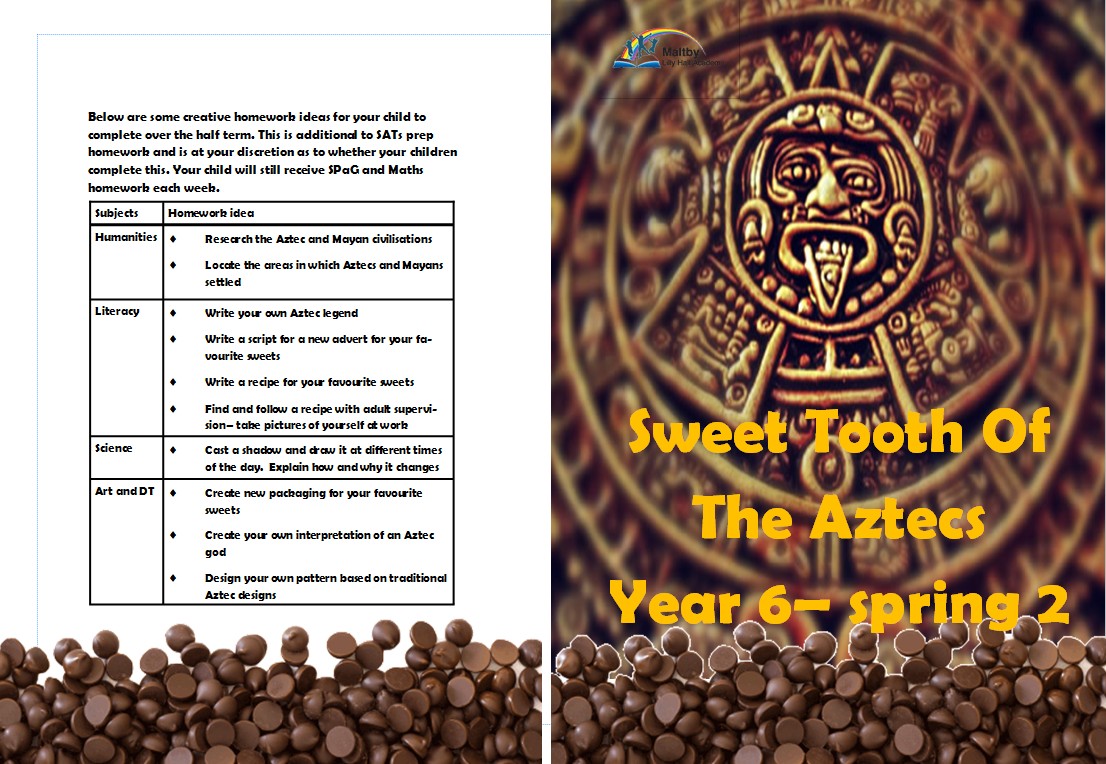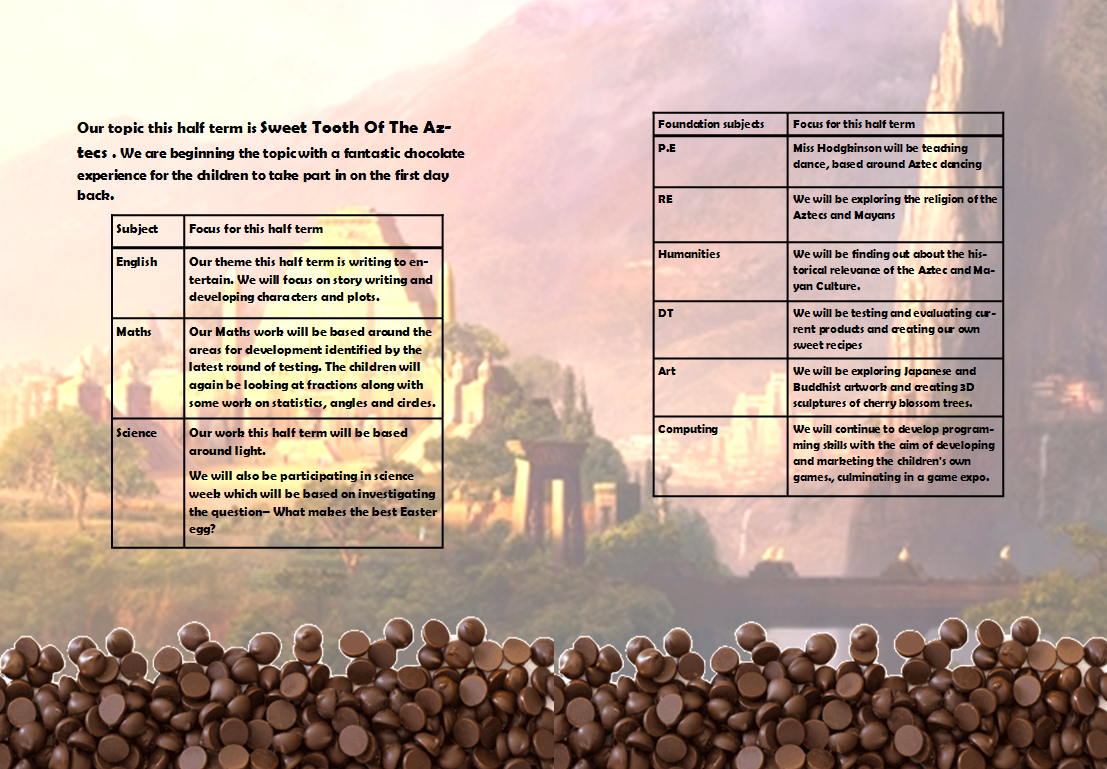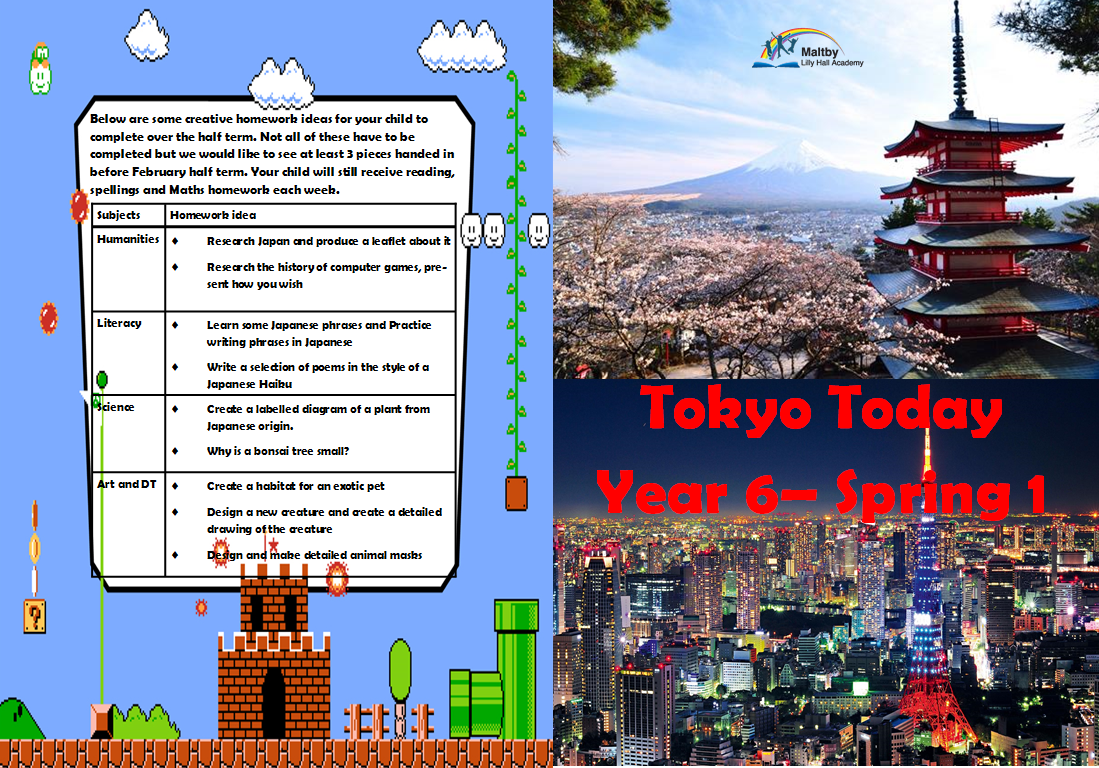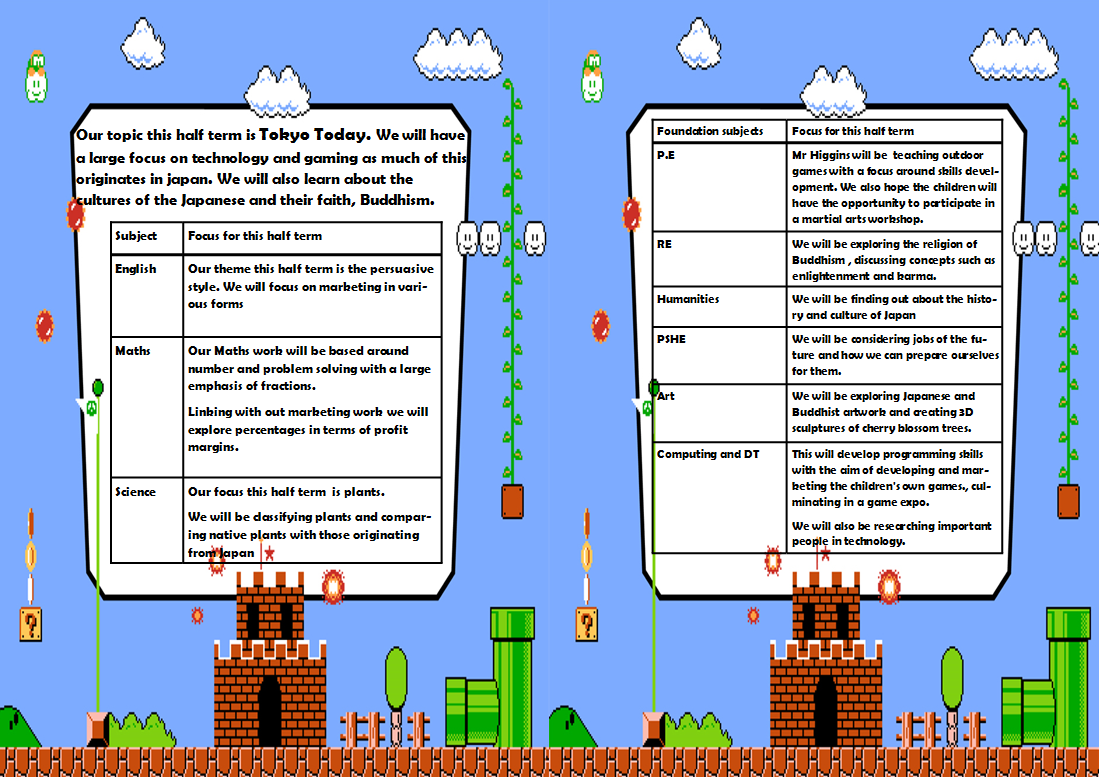 Our Literacy Class
Should the Y6s get a class pet?
A crested gecko is a small, soft and lightweight lizard type creature that originates from the hot country of Australia. Some say these are the ideal class pets, whilst others disagree and say class room pet may effect a child's education.
Having a class pet in Y6 would encourage children to come to school as they would want to see the gecko. This would also teach the children about responsibility because they would have to care for it. The children's skills of respect would increase as to stay quiet to not disturb the animal. It will also be a great experience for those with no pet and those who have never had a pet.
There is obviously a negative side of the argument where the animal may cause distractions and children will watch the gecko and not focus on their work. There is another point when the children could get attached to the creature and could get seriously upset (especially emotional or sensitive children) when the concept of death gets involved.
As we know many people say classroom pets could be detrimental to the learning of the children and only cause a distraction. Yet the animal would still be a delight for all of Y6 and their Teachers and T.As.
By Millie Wilkinson
Meeting a Creature Day
On Monday 9th November, Year 6 were visited by Dean Roots and his menagerie of animals. The children were able to fully experience the animals, handling each one and discussing the personalities and traits of each.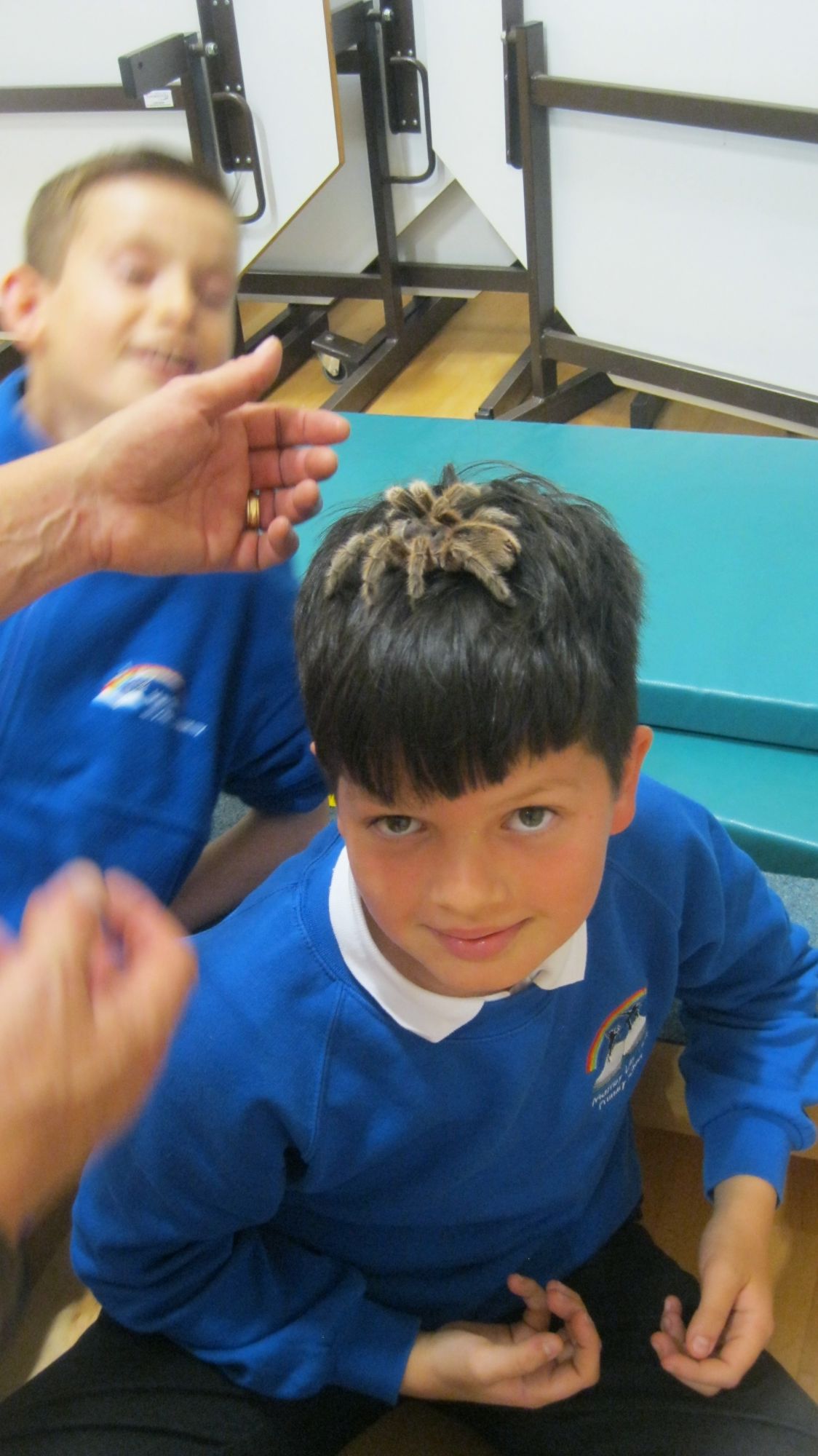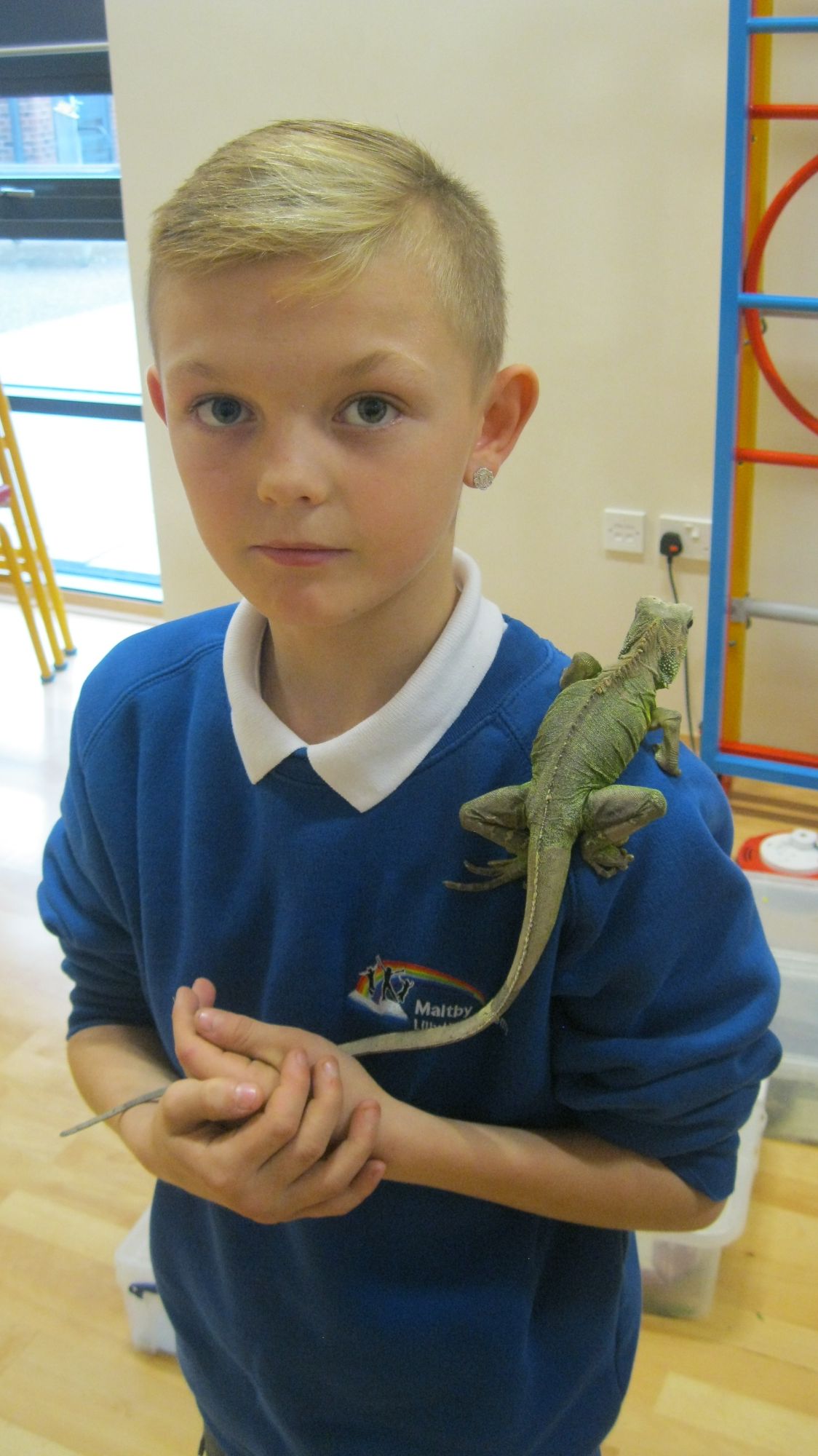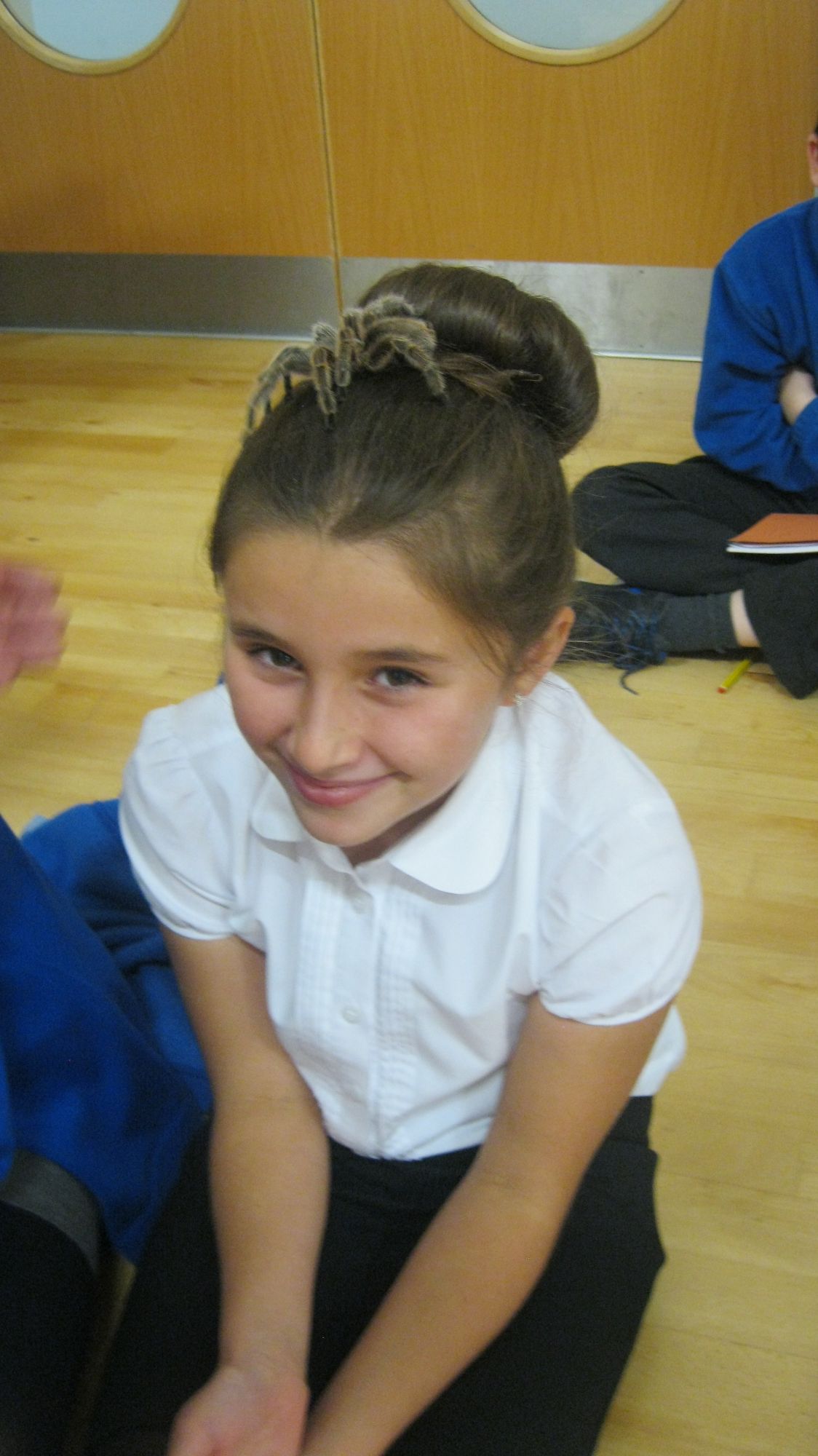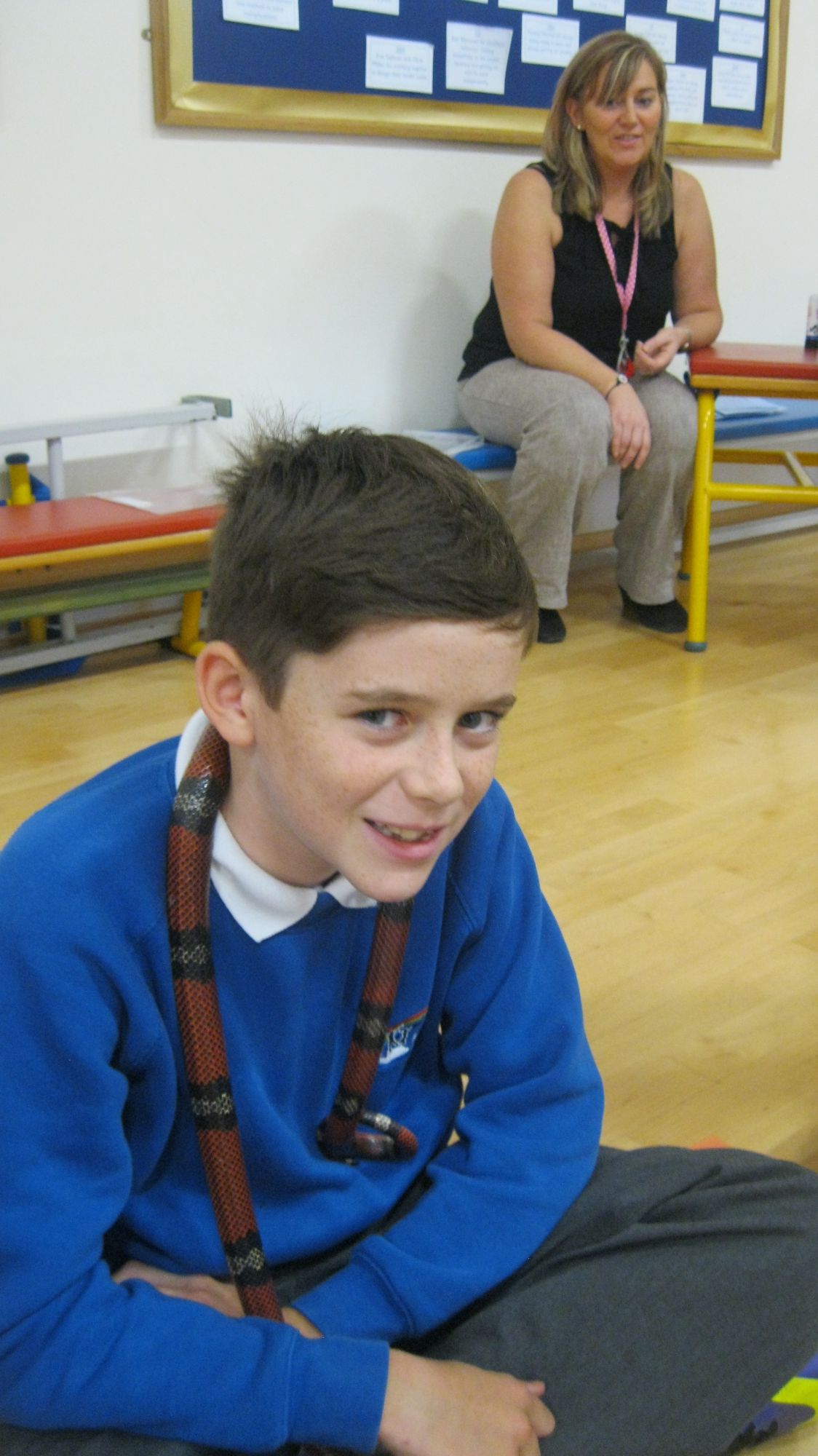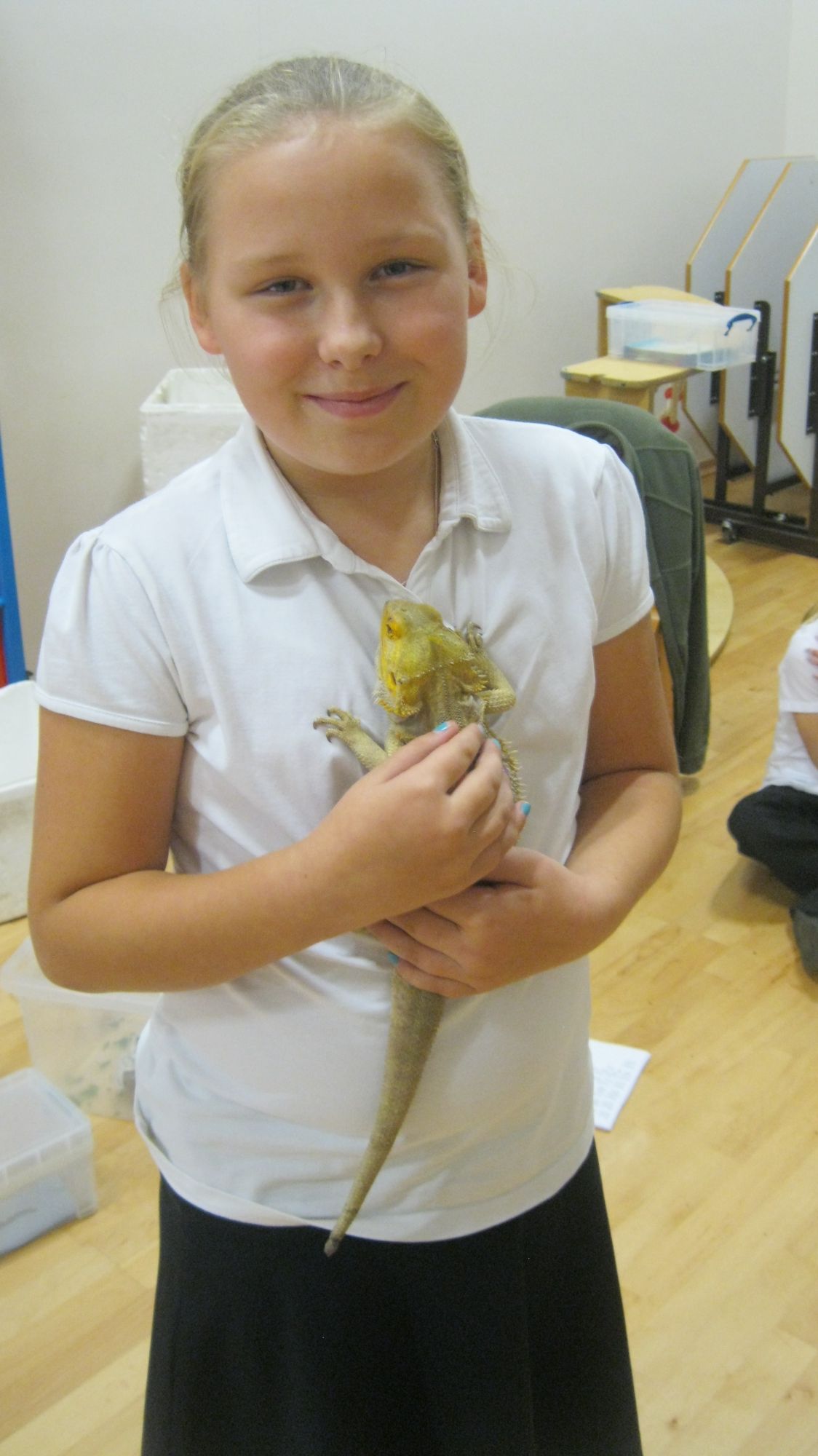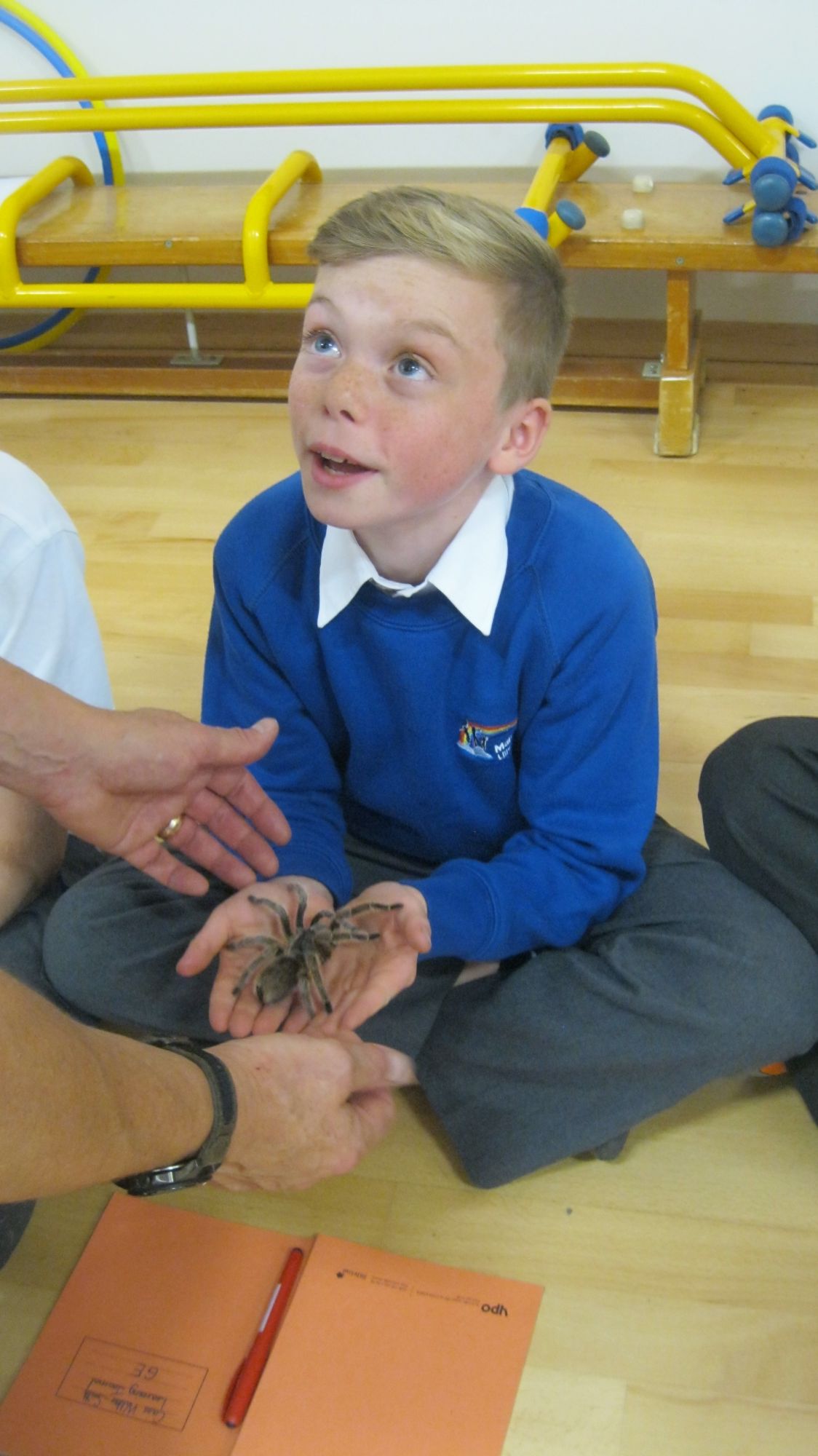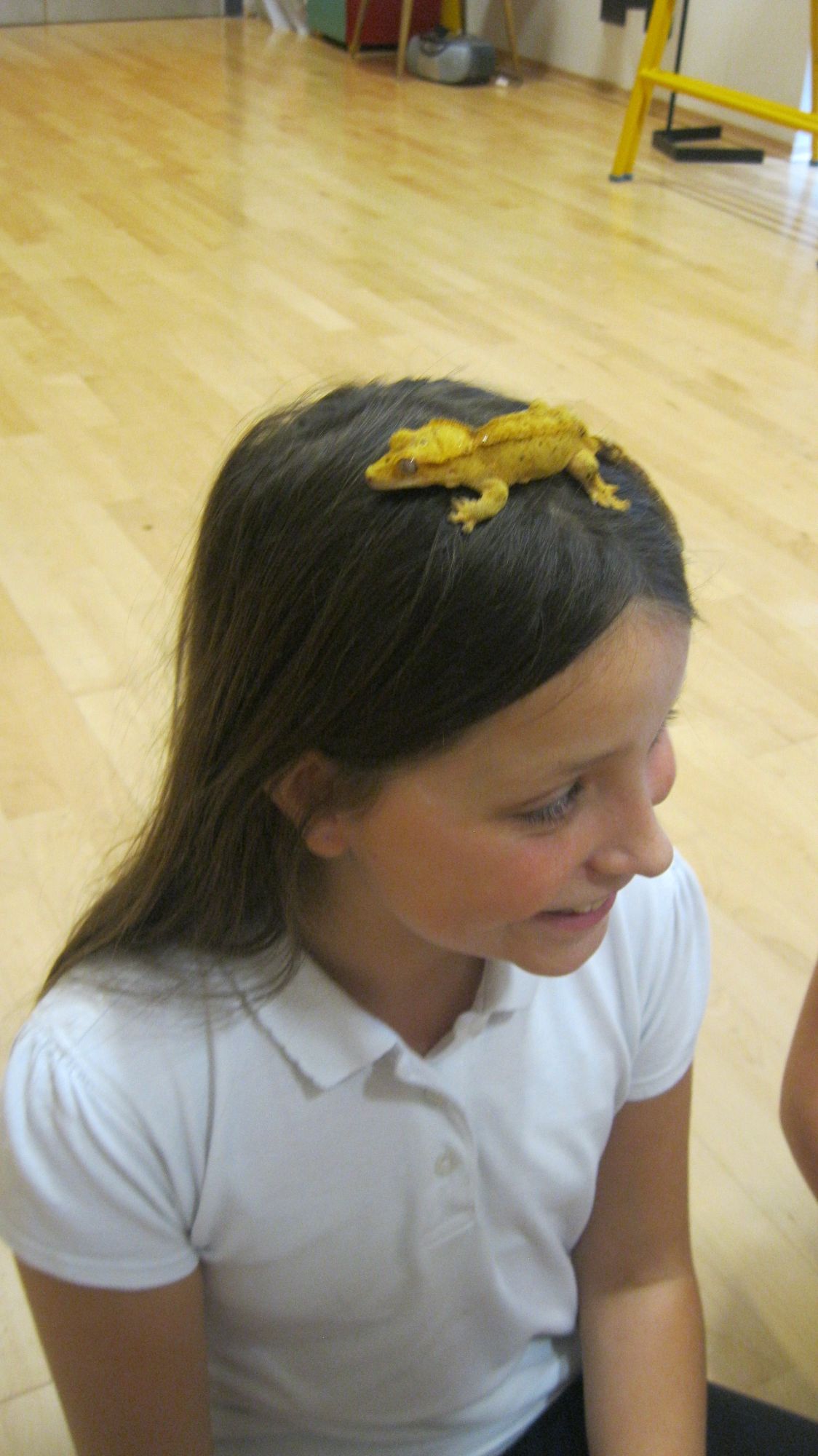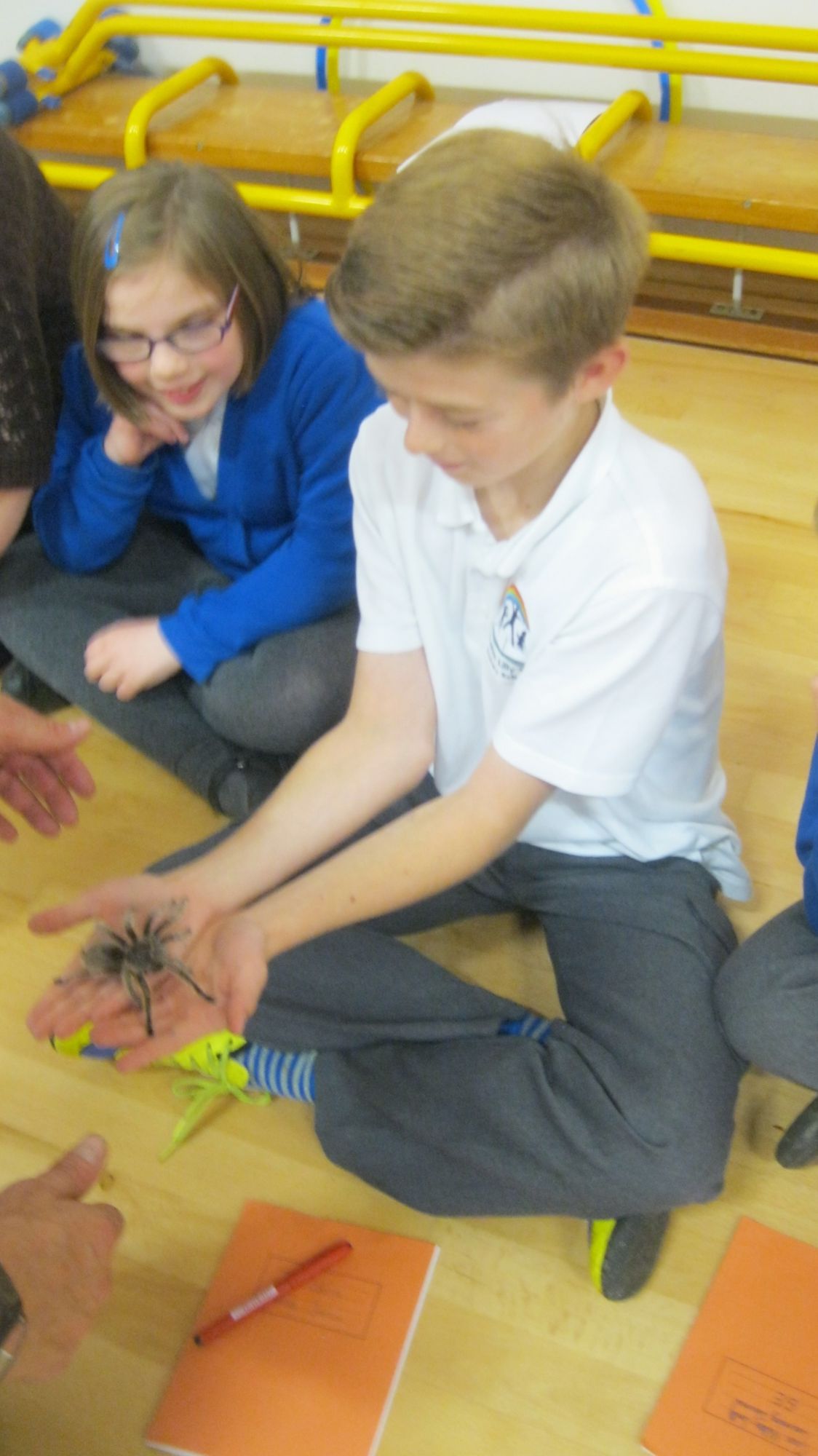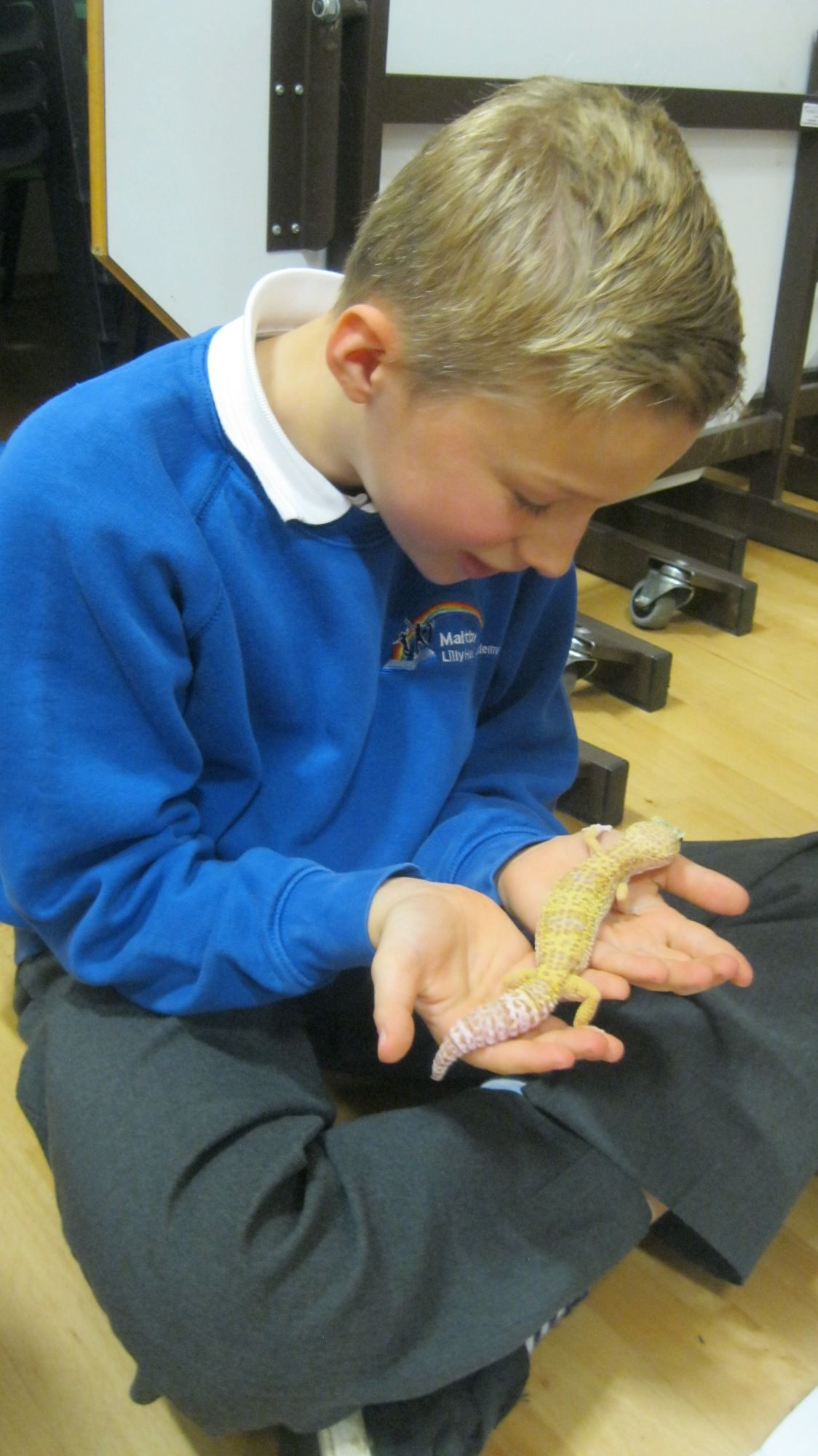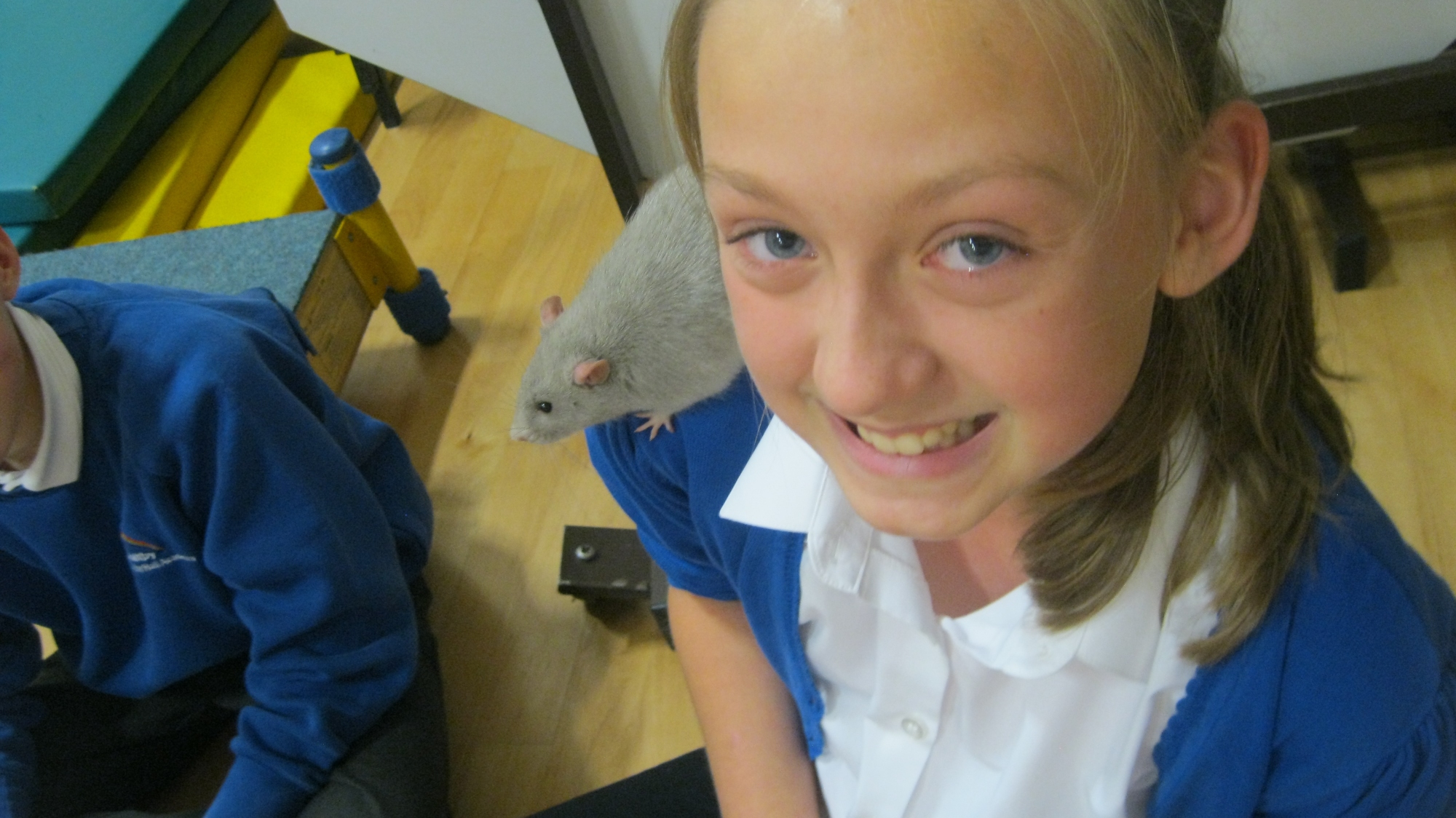 Charlie H - "My favourite part of Meet a Creature was holding the crested gecko because it was so soft it felt like cotton candy."
Joe M - "I thought it was funny when the snake tried to lick my face when the man put him on my shoulders."
---
Newsletter