Year 6 blog
Year 6 Trip to the Holocaust Centre
Year 6 had a fantastic day at the Holocaust Centre this week! We learnt lots of information and heard many stories about Jewish people who lived through the Holocaust. The journey exhibition was great as it had so many artefacts, which the children were able to touch and explore. The staff at the centre were blown away by the knowledge children from Maltby Lilly Hall had! The speaker was very inspirational and the children across both classes made the teachers very proud with their thoughtful questions for her.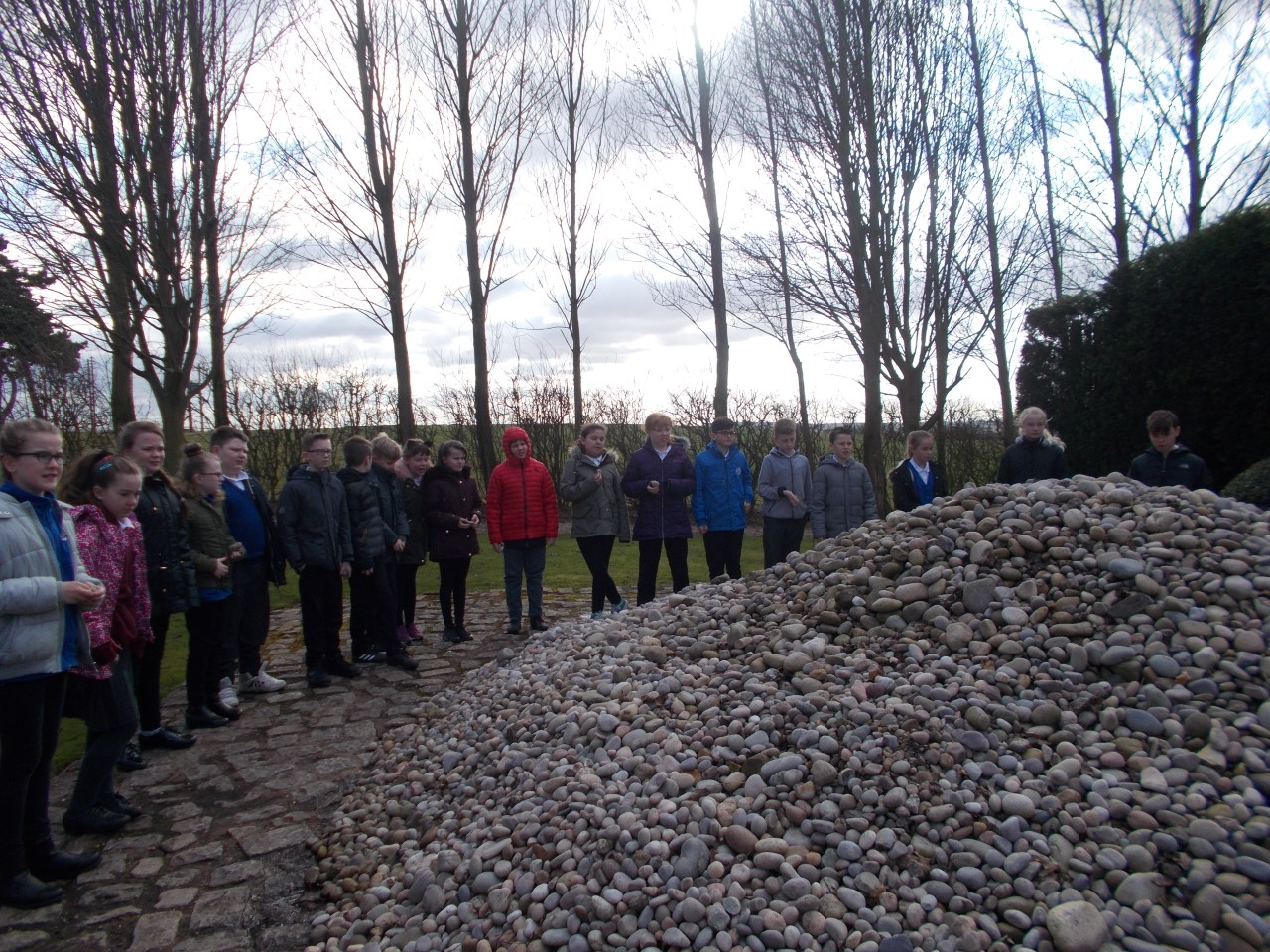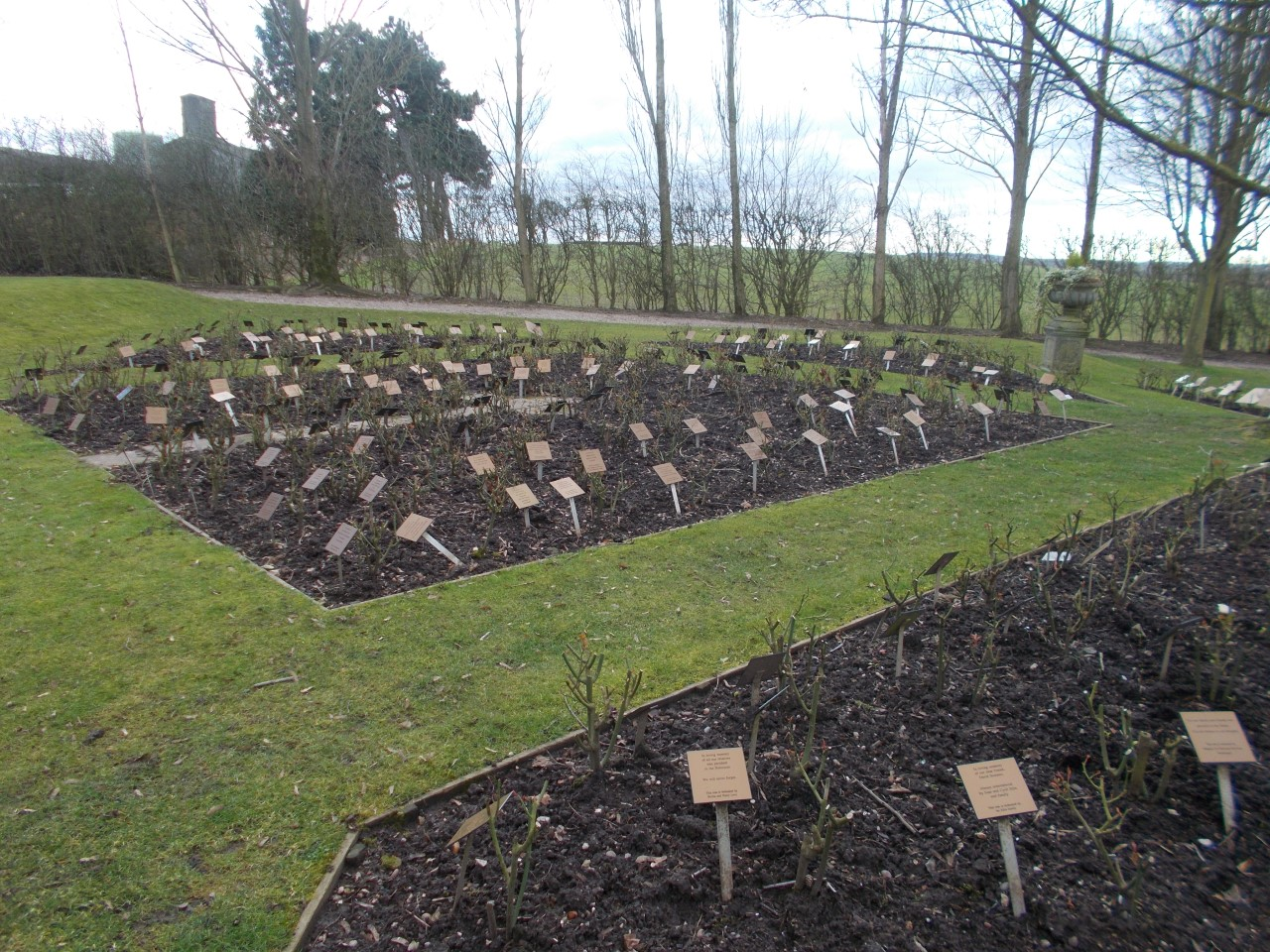 Heart and Lung Dissections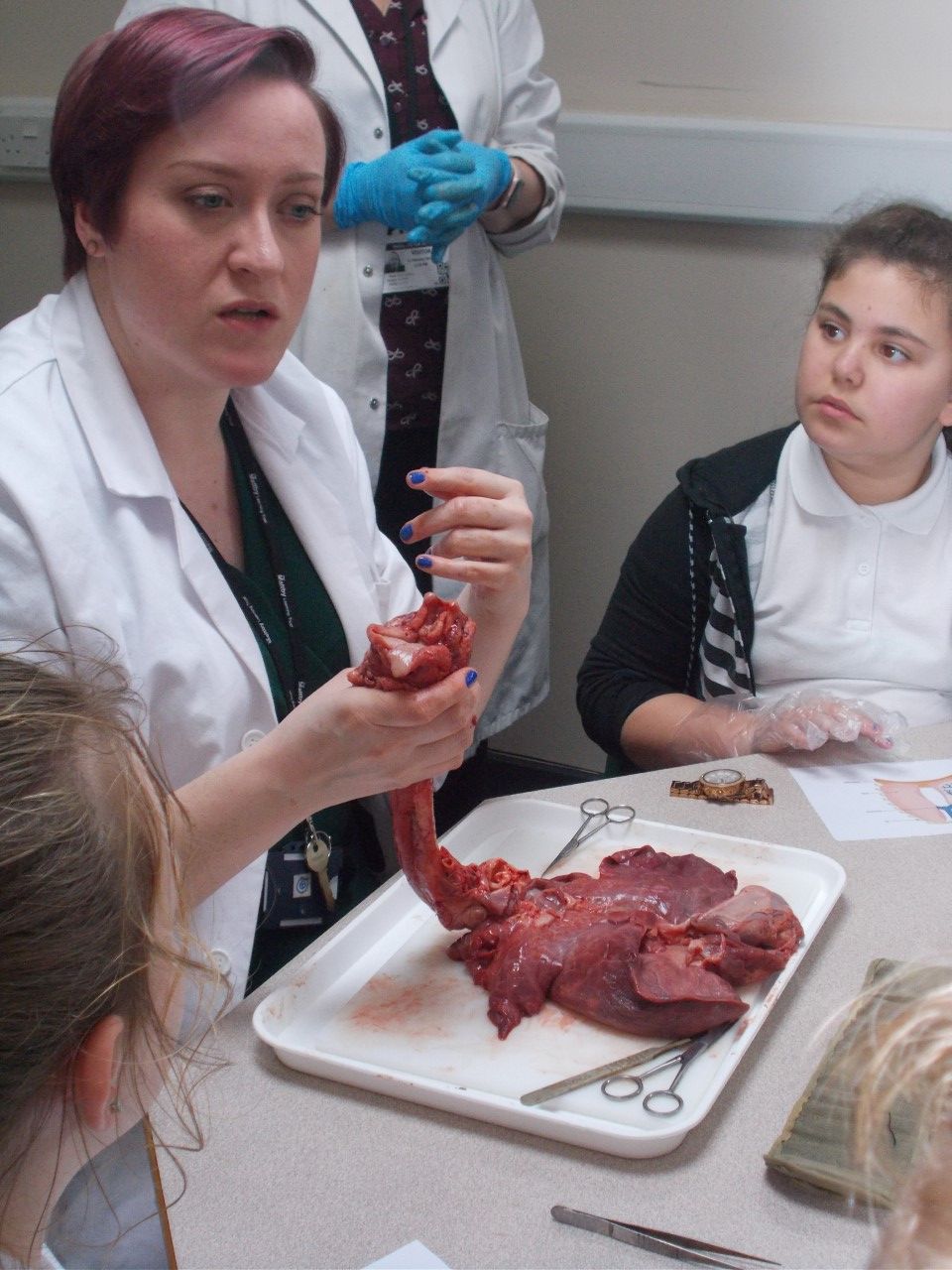 We were very lucky to work with some staff from Maltby Academy this week to dissect a pig's heart and lungs. As we had learnt all about the circulatory system before Christmas, we were very keen to see what we had learnt first-hand. The children asked lots of questions and could demonstrate the knowledge they had learnt whilst watching the dissection. They were then able to have a touch themselves – many of them loved this 'gory' part!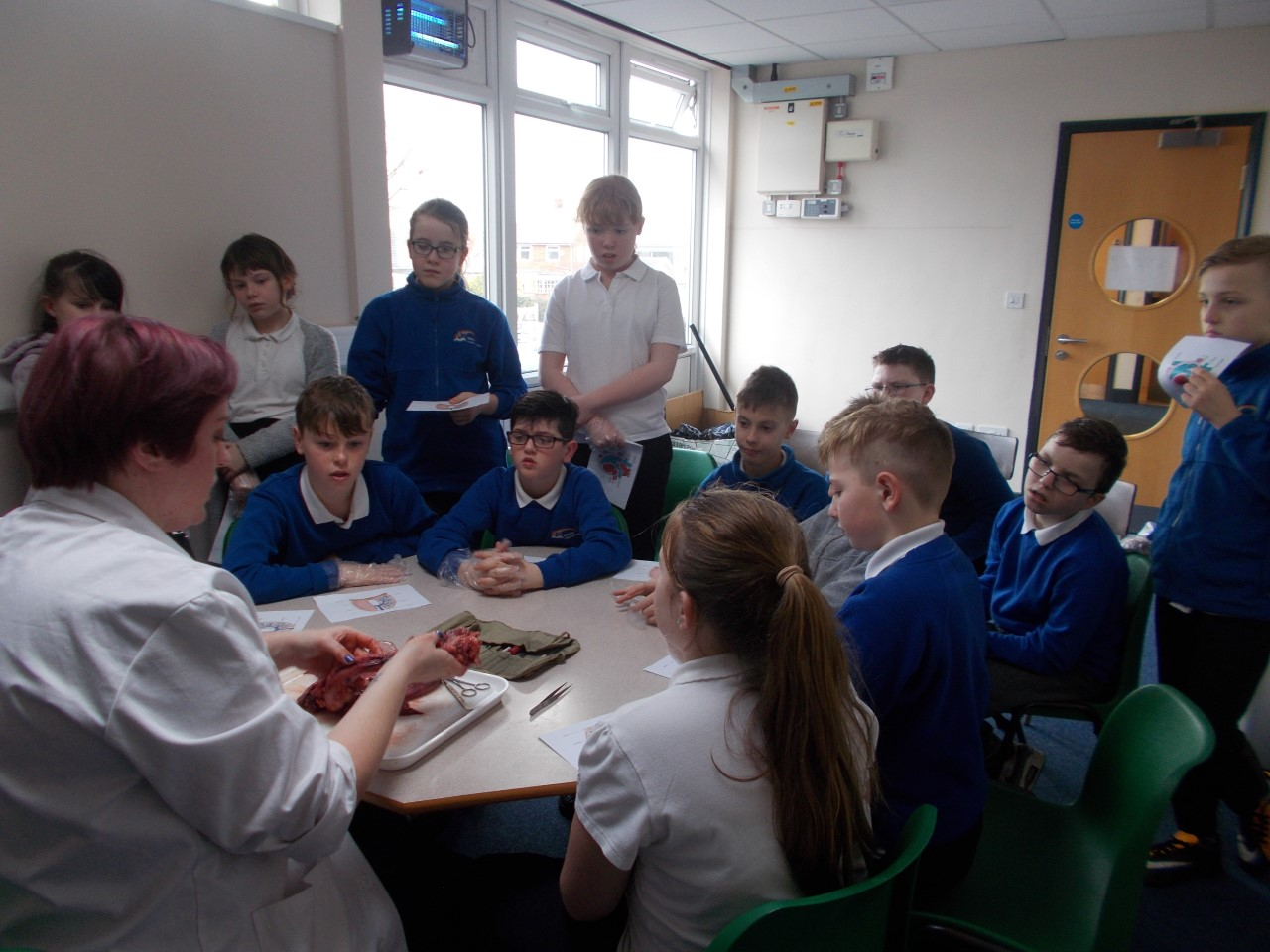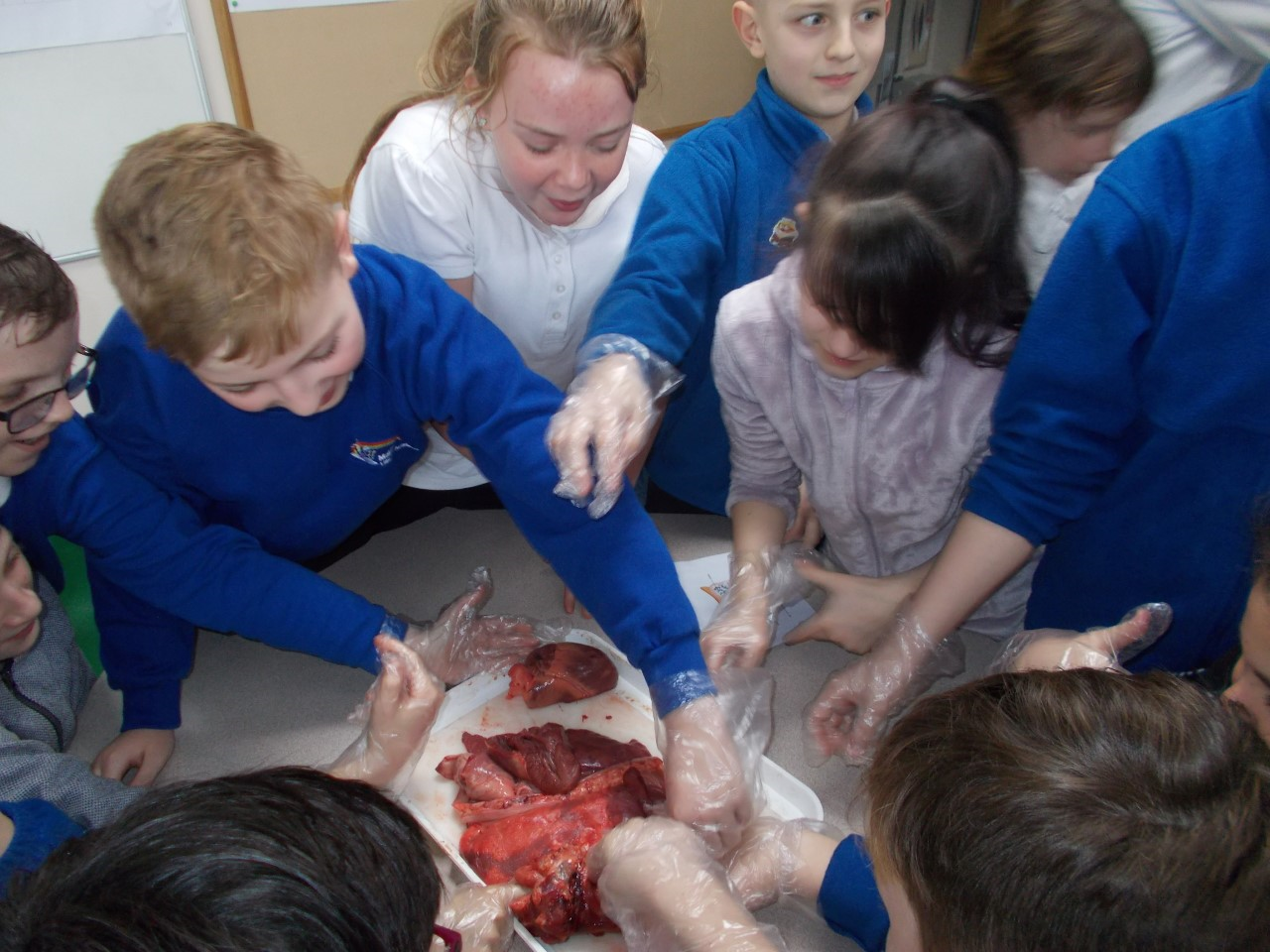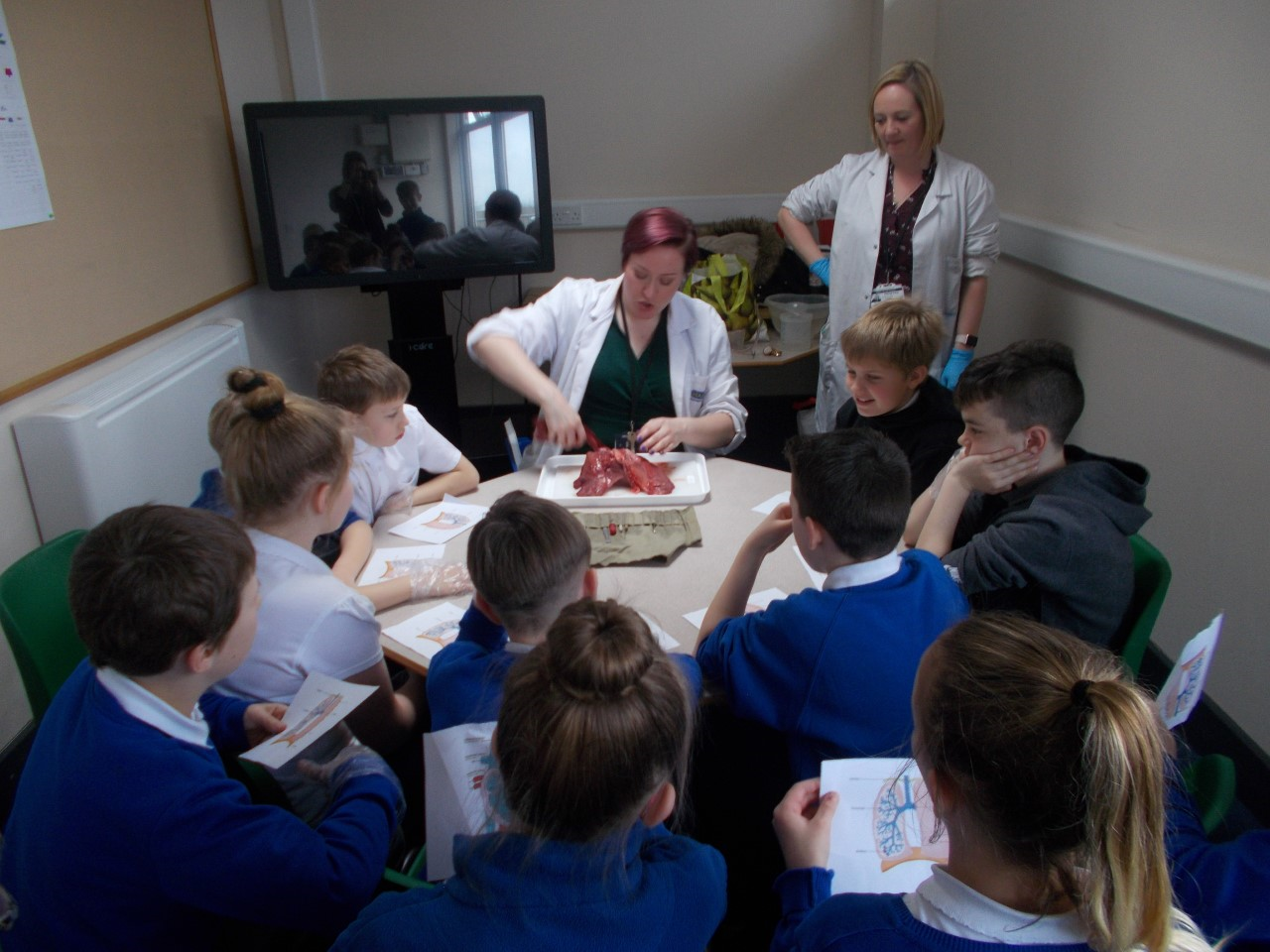 Open Afternoon - Y6 Parents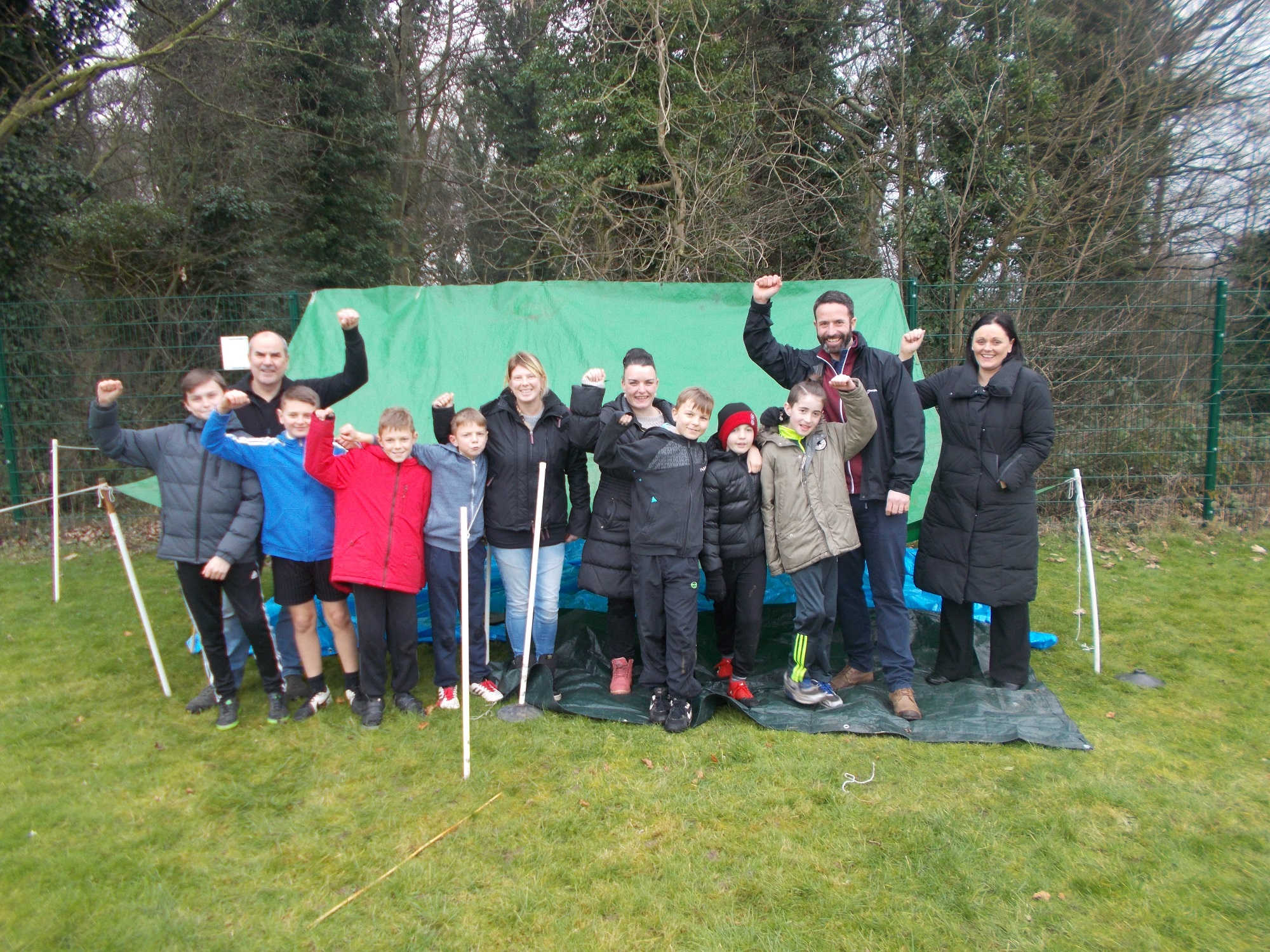 Wednesday 15th February 2017 saw the parents of our Y6 children from both Foxes and Wolves invited in to join in an afternoon of outdoor survival and craft activities. Having been learning about living as a refugee with our work around the book "After Tomorrow" by Gillian Cross, the children were trying to learn skills that might help them survive in conditions they might otherwise be unused to. With the help of Mr Ellis, Miss Daines, Mrs Langton, Mrs Brennan and a host of fantastic parents, the children made paracord bracelets, learned to start camp fires, built cane stands to hold wash bowls, made shelters and baked buns using a basic cake mix and a single orange. The afternoon was great fun - and a great learning opportunity - for all involved. Thank you to all the parents who could make it to come and join in; you were all fantastic! Hopefully we can do more like this in the coming weeks.
---
Y6 Grimm & Co Visit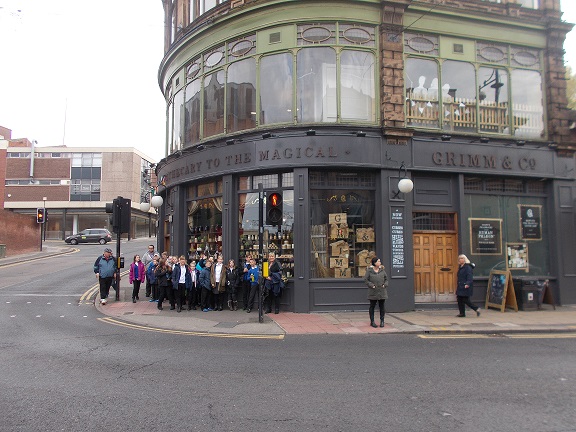 The children of Year 6 Wolves made their way into Rotherham this week to visit the most amazing shop, Grimm & Co. Linking to their topic of "A World of Pure Imagination" and their learning around the book "The Nowhere Emporium" by Ross Mackenzie, the children were astounded to discover such a magical place on our very own doorstep. The shop in itself is a sight to behold but the secrets within get even more incredible... We won't spoil it for anyone who might wish to visit but it was a great morning with staff and children both being eager to go back and visit once again.
"I would definitely go back if I had the chance to. It was really good fun to write our own ended to the story that we created and it was good to watch everybody else have fun too." - Eden
"It's a very good place to go. It's suitable for people who enjoy magic. I'd recommend it to anybody really." - Mollie
"I would definitely recommend it to everybody. It is really fun. I'm sure that everybody else loved it too." - Molly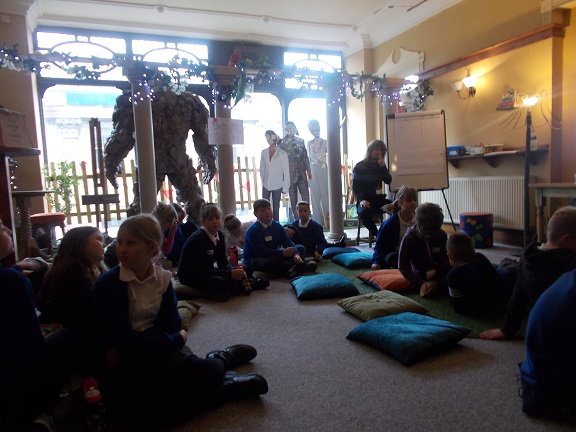 "I was Vindictus and it was really fun acting like the characters and answering questions. I used in formation from the text to help me get into character" - Lewis
"Last week in English, we had to act in the role of a character to ask and answer questions based on the text. We inferred the characters feelings and thoughts from the text to get information about the character we were going to be." - Lola
---
---
Y6 Crucial Crew Visit
On Monday 3rd of October, Year 6 visited the Lifewise Centre in Hellaby and took part in Crucial Crew training where they explored a variety of life issues including vandalism, personal safety/running away, first aid, fire safety and took part in a mock court case. It was a great day and when asked at the end, all wanted to go back - unfortunately, it is a one time deal. At least now they have an idea about how to help in an emergency.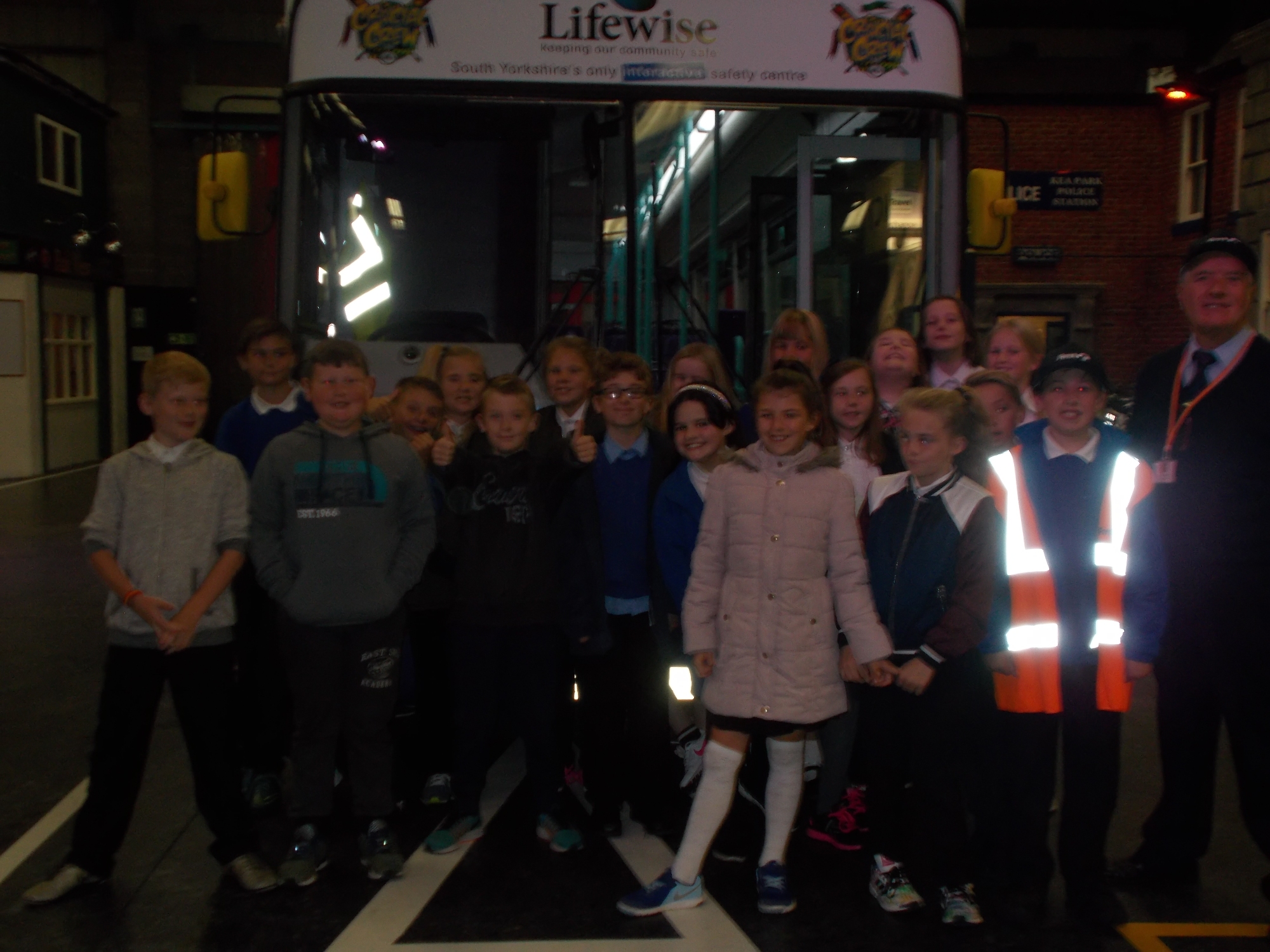 Y6 VS Day - SATS ARE OVER!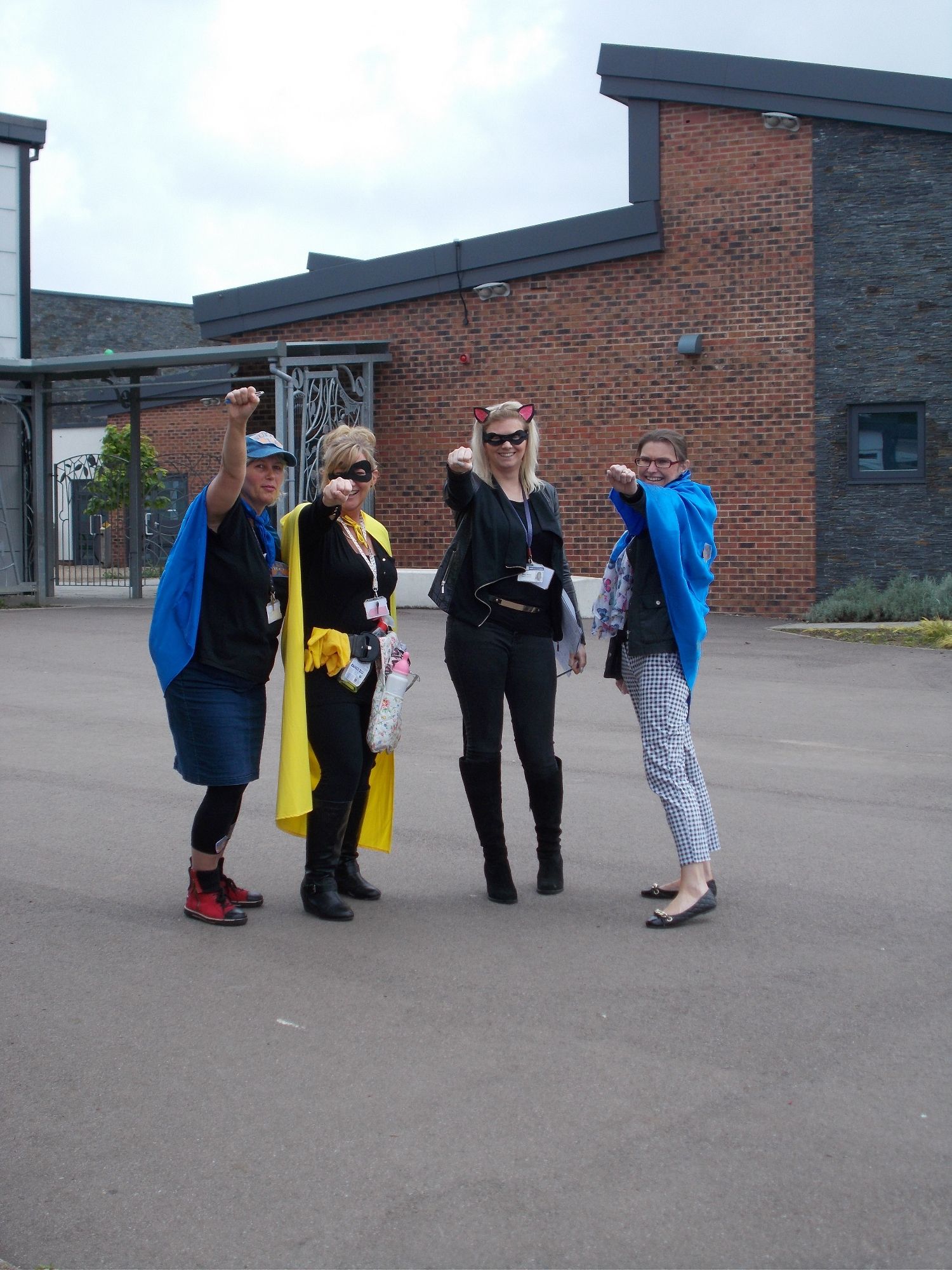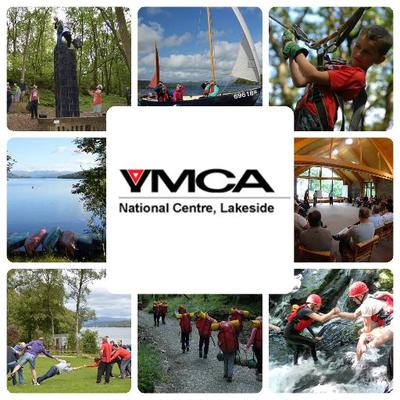 YEAR 6 RESIDENTIAL - JUNE 2016
Watch this space for updates of the fun Y6 are having!
Keep checking out our Gallery link below - lots more photos on there.
Y6 Residential to Lakeside, Windermere Gallery
DAY 3
Abseiling in the early morning... awesome! Last part of the trip and may be the most exciting!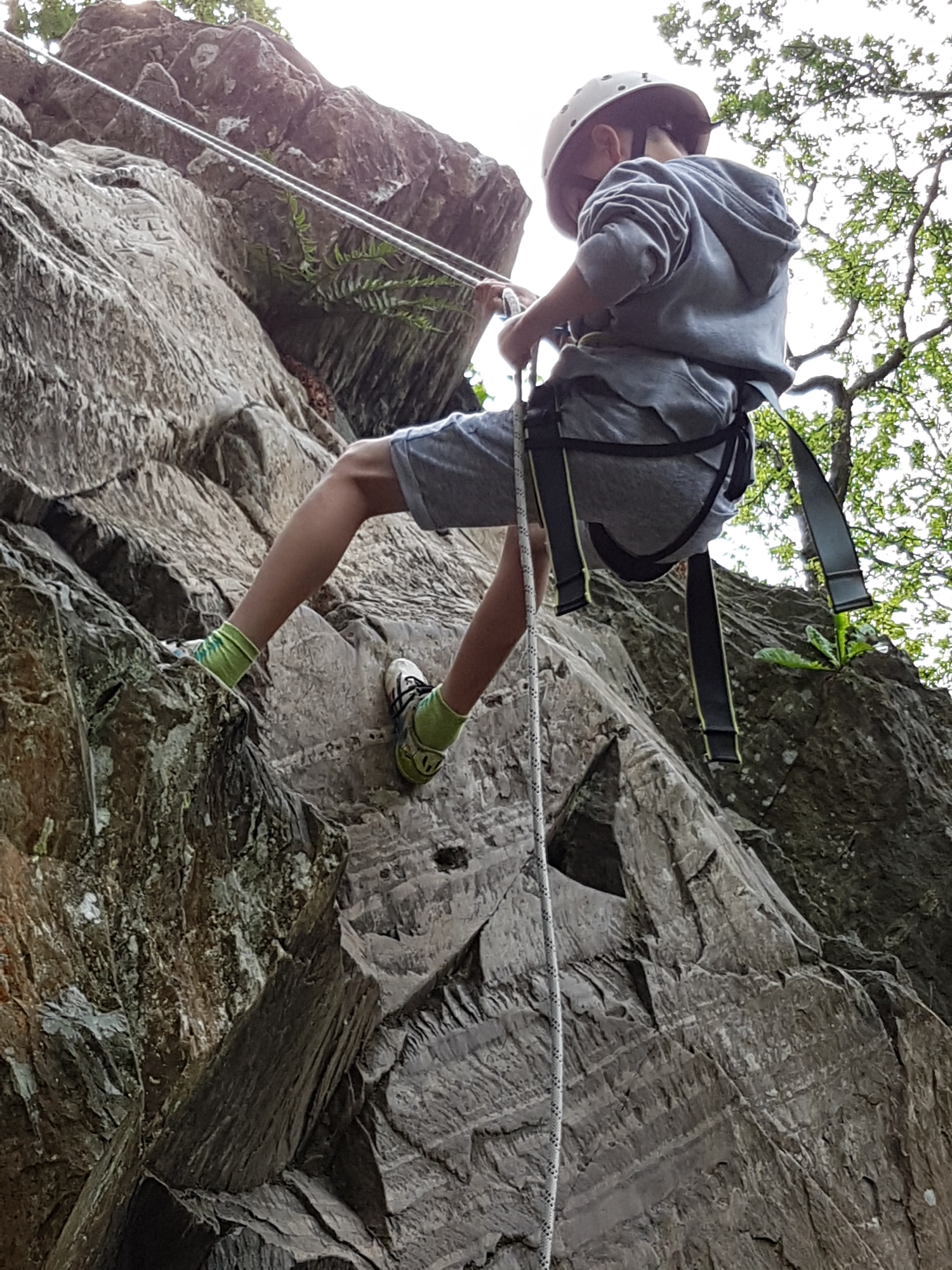 DAY 2
Enjoying a cooked breakfast to start the day!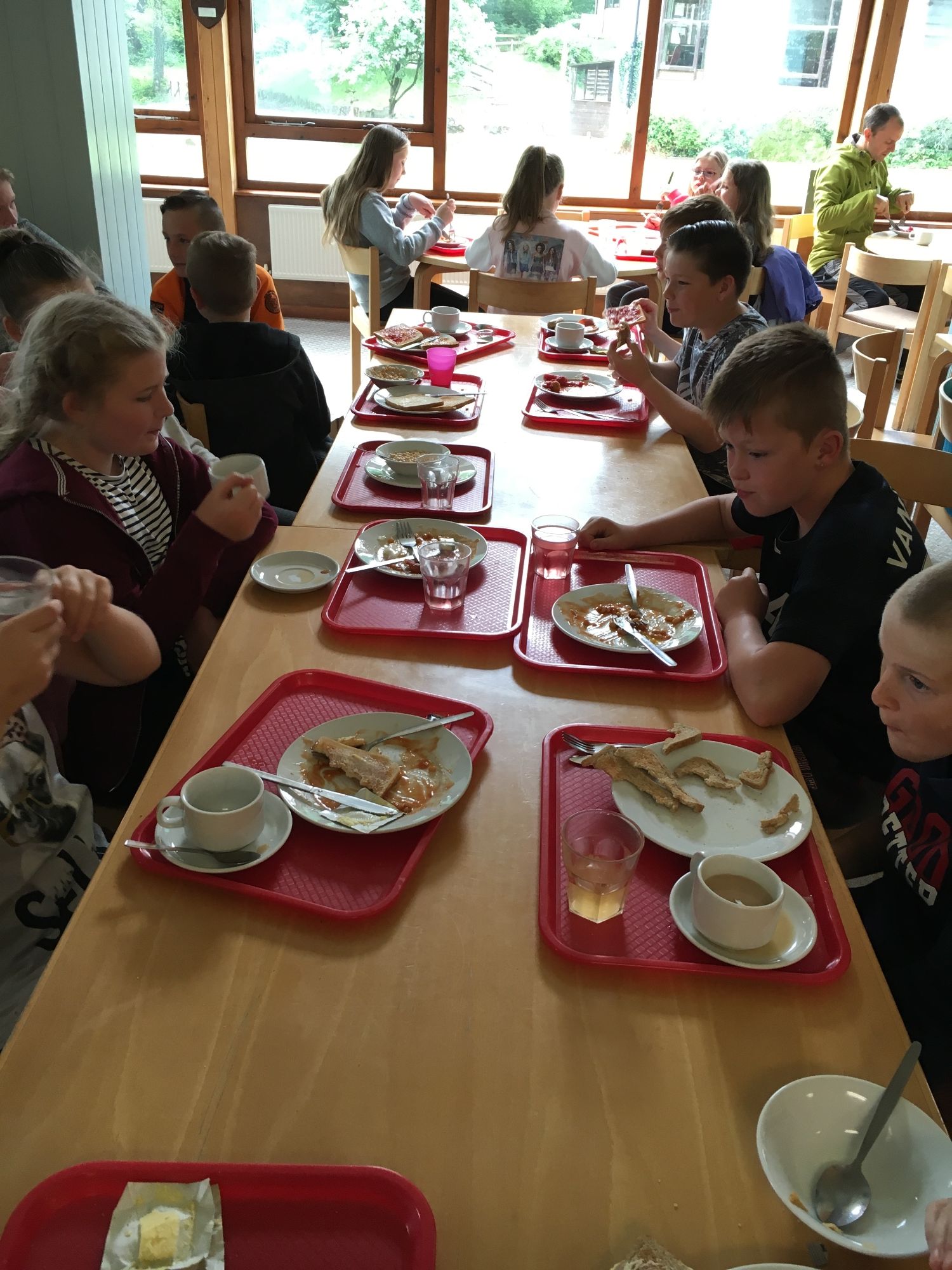 Working off breakfast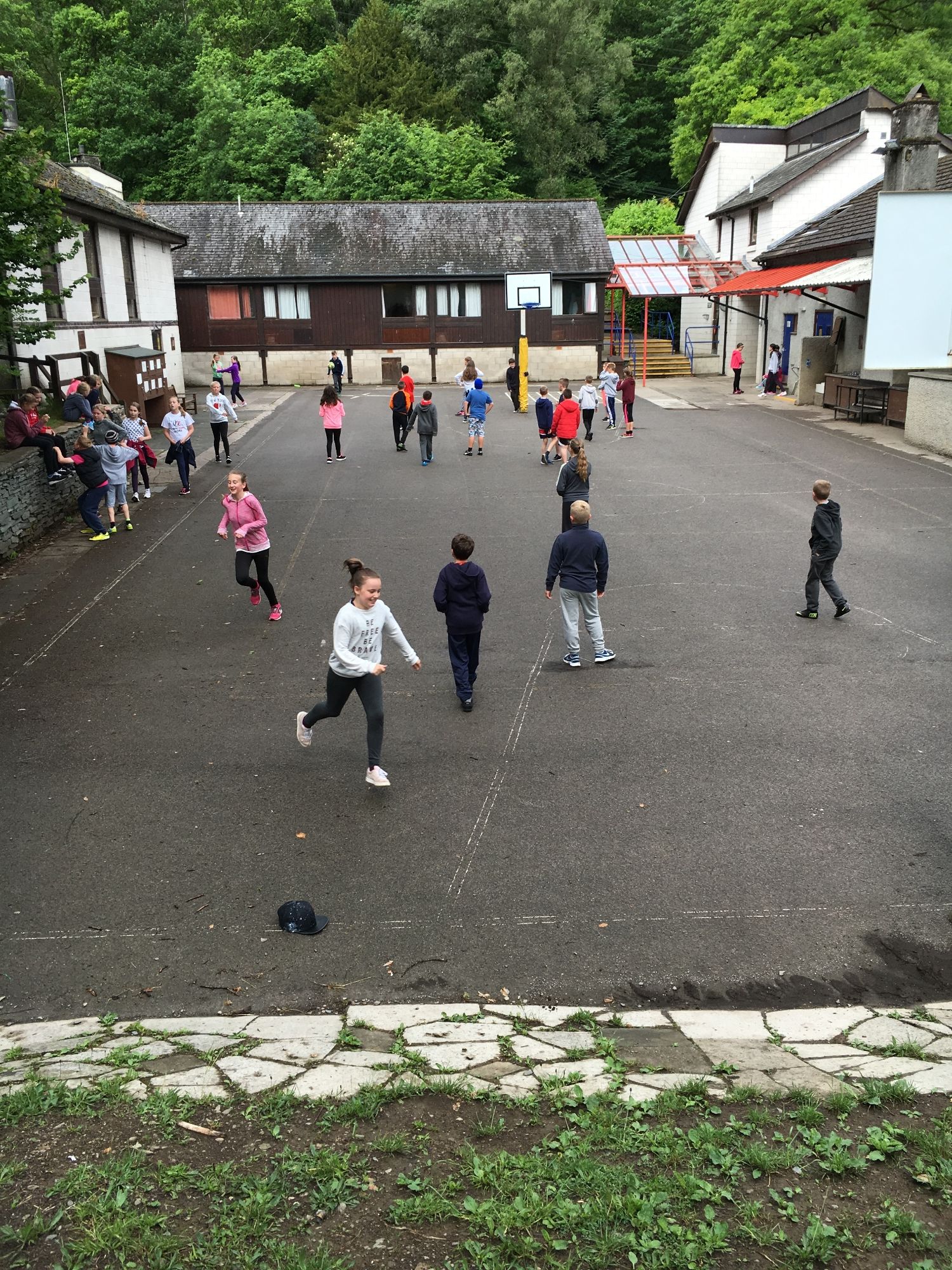 Working together to complete our project and beat Group 2's team!
Come on Group 1 ??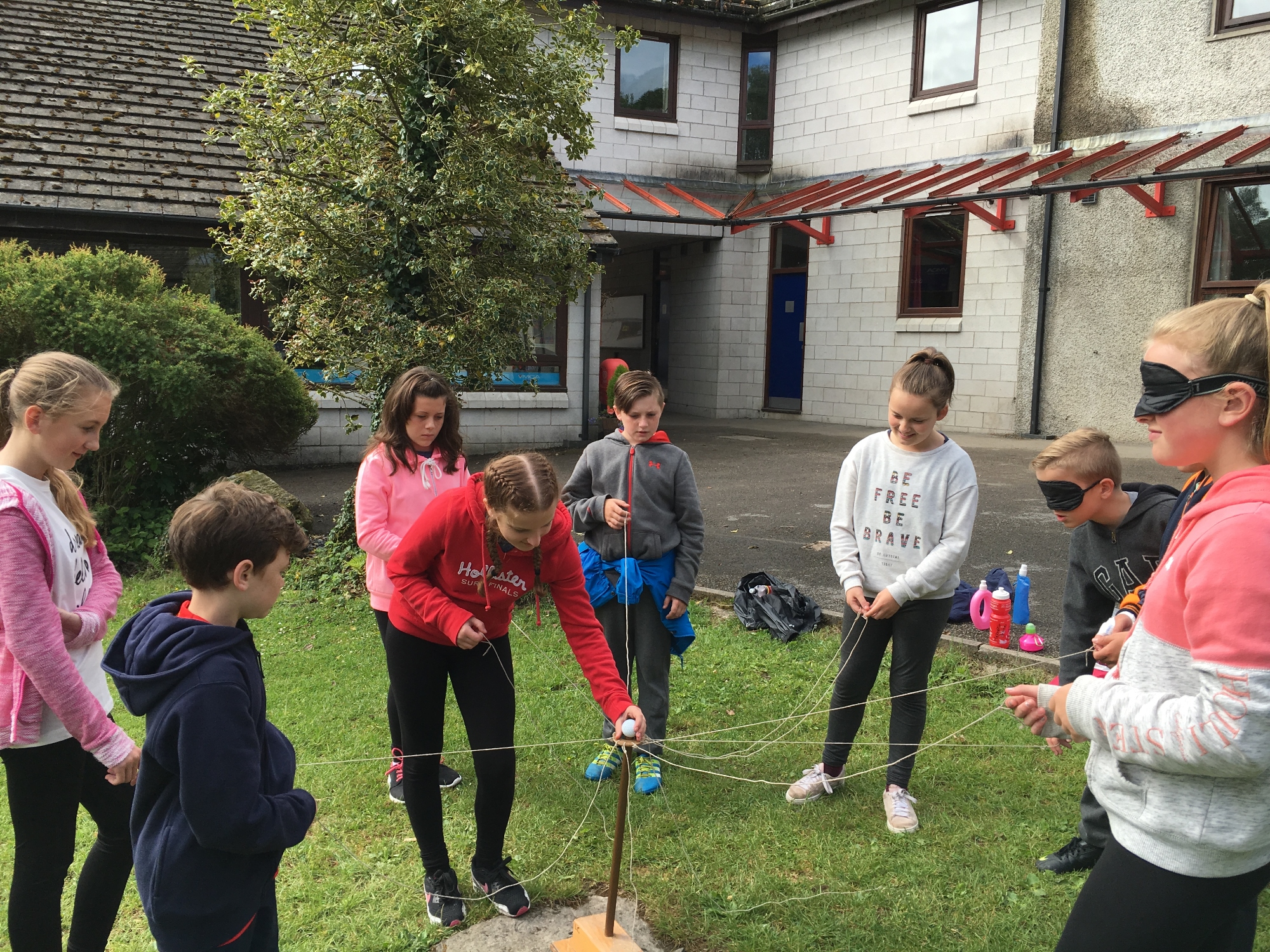 Group 1 completing activity two, having a great morning and the sunshine has decided to make an appearance ????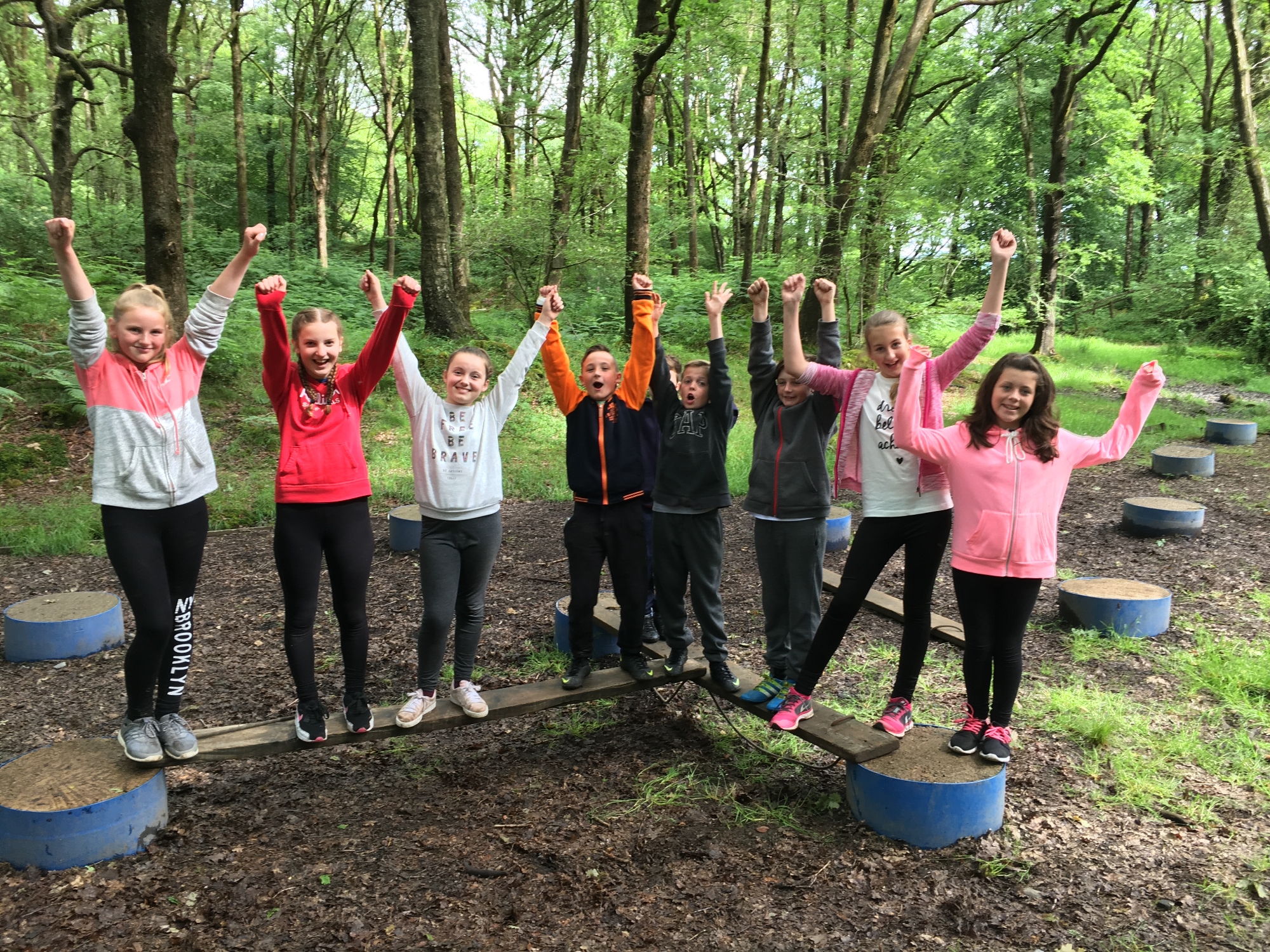 Group 4 out on the lake in their canoes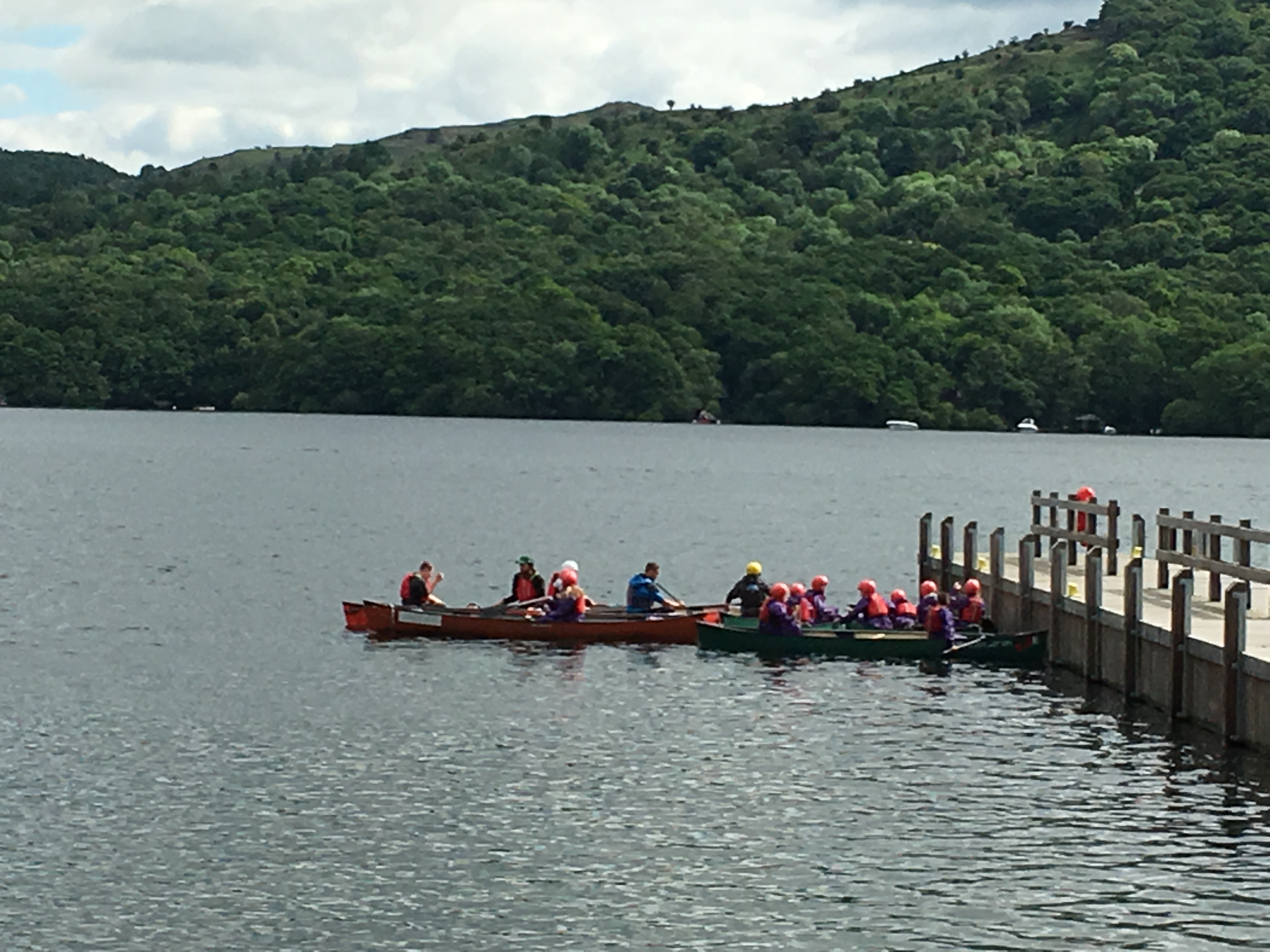 Group 1 preparing to play shepherd and sheep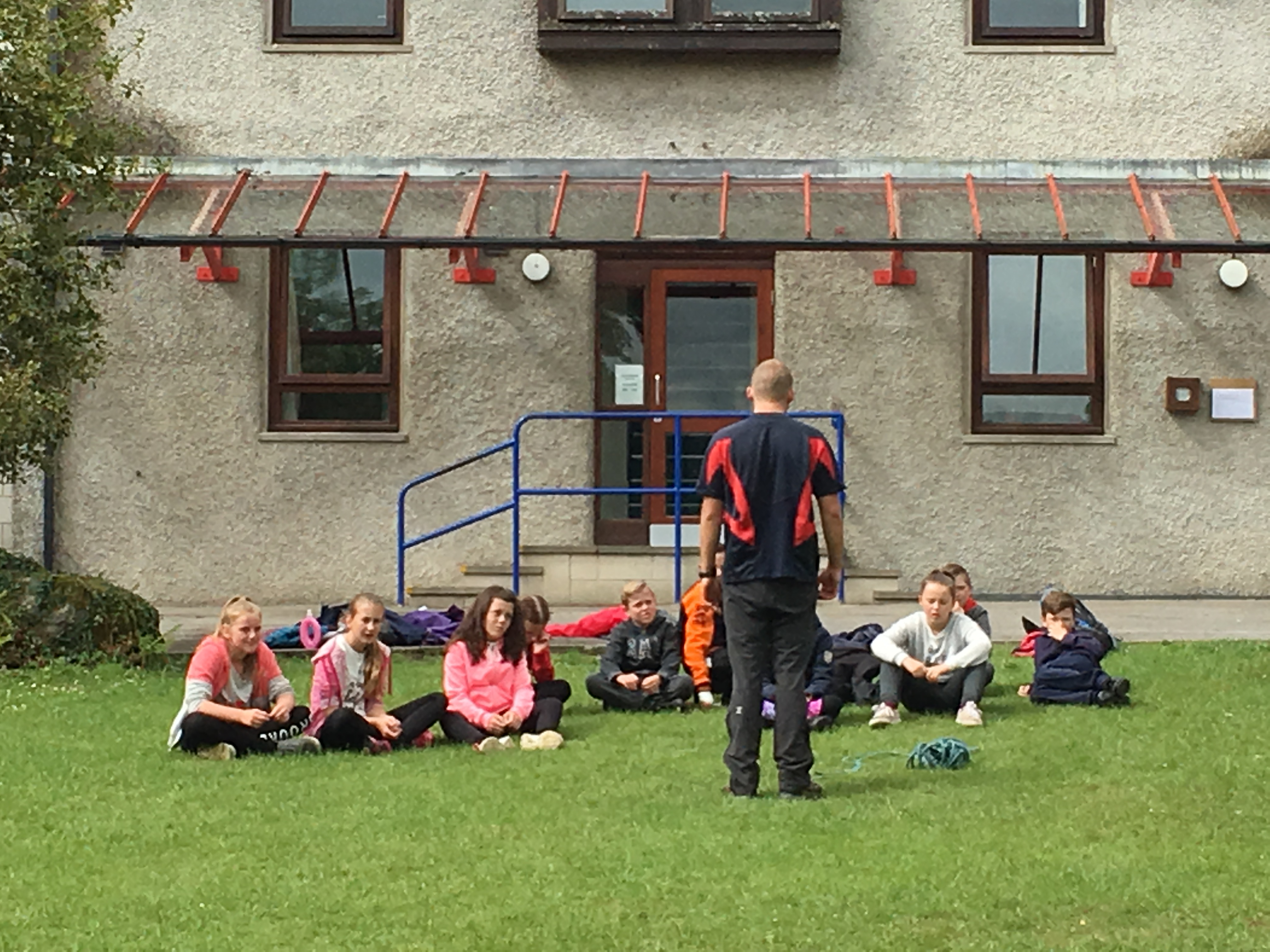 Another great afternoon, Group 1 have been den building an crate stacking!

We have decided to stay here and live in our dens in the woods!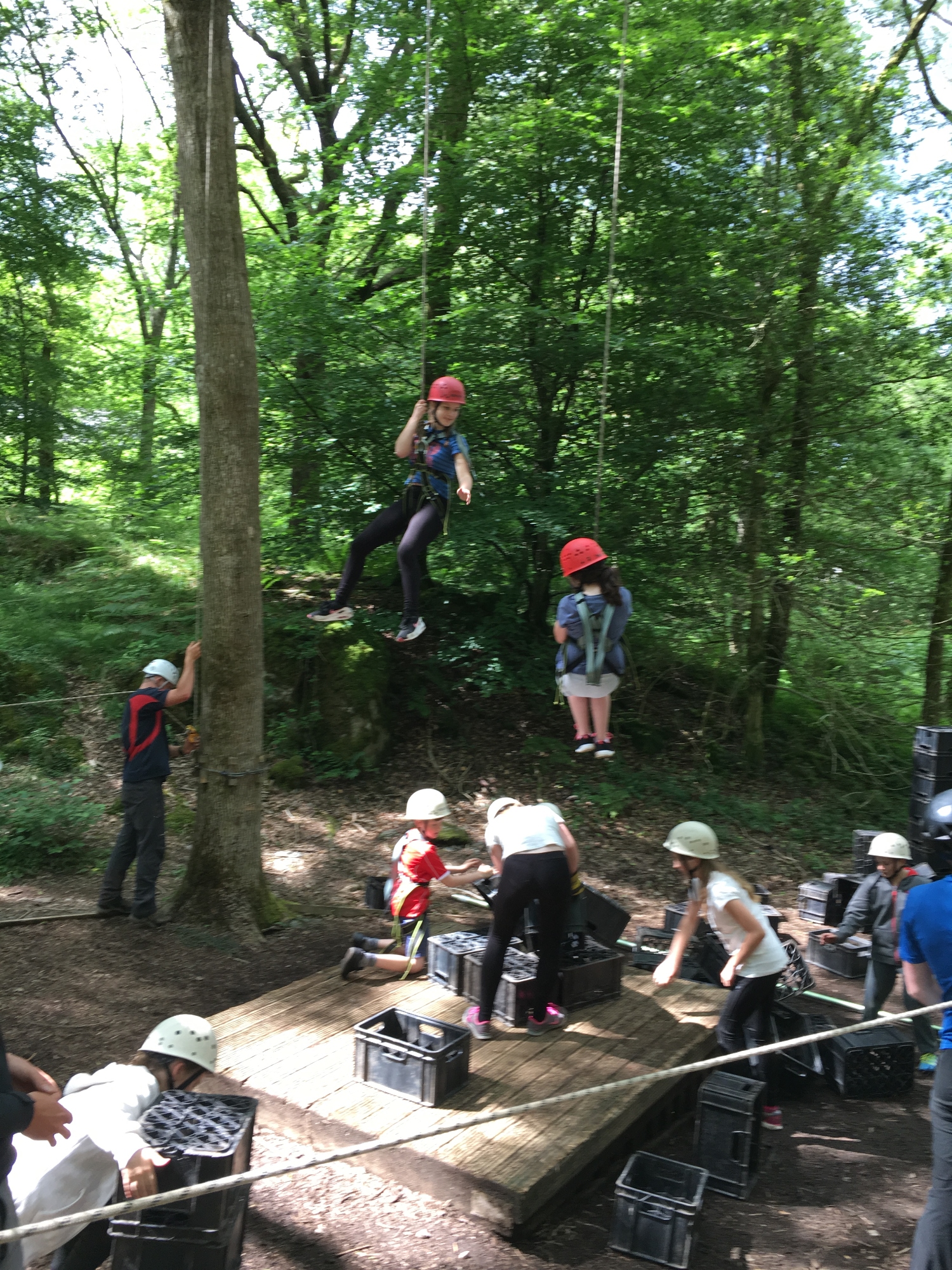 ---
A great afternoon building dens, starting fires, eating wood sorrel and then using Charles like a wrecking ball in the crate stack...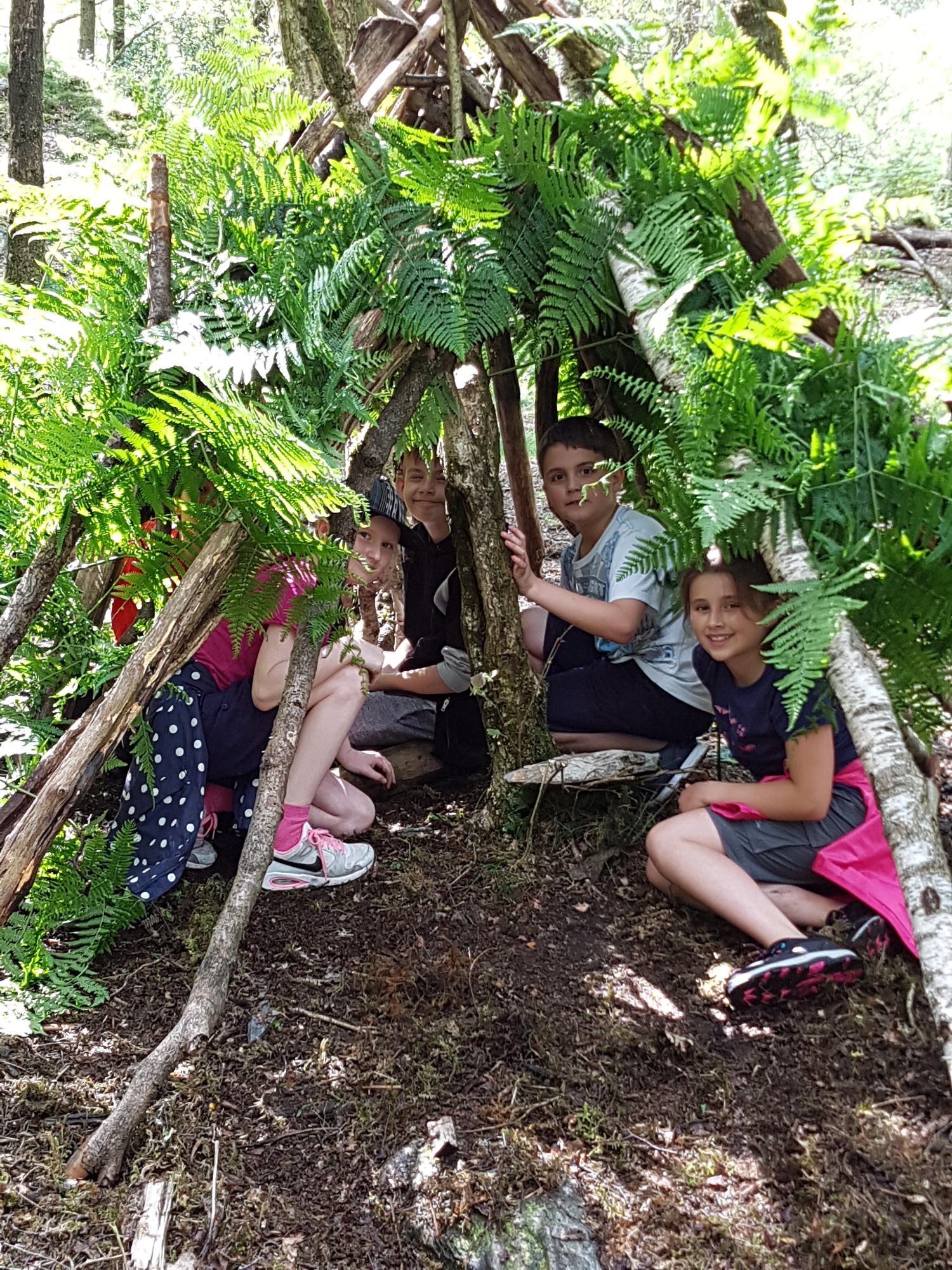 ---
An egg-celent morning team building in order to build the best and safest rocket to keep our egg secure. Nope, we're not yolking...

It was even... sunny side up! The rain stopped!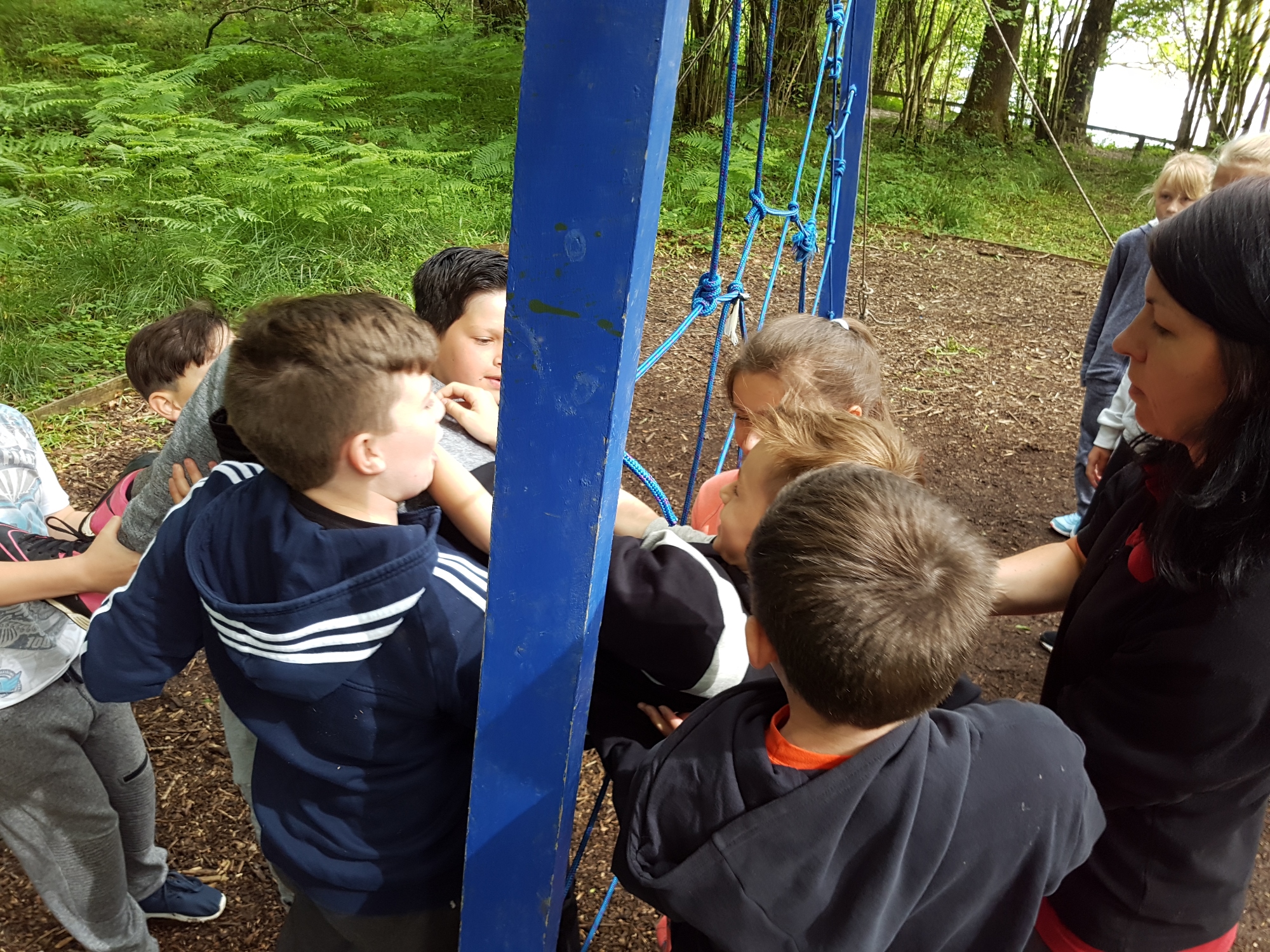 ---
Well at last we see blue sky's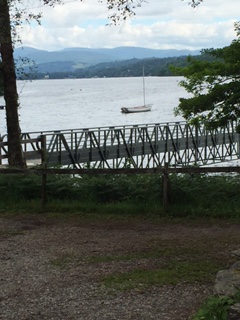 ---
We had to work as a team to do a mini project to earn points to buy things to build a rocket. We had to fasten an egg on to the rocket and buy things to pad the egg so it didn't smash when it landed.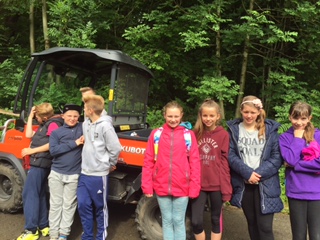 ---
Group 4 has had an amazing day with archery and crate stacking.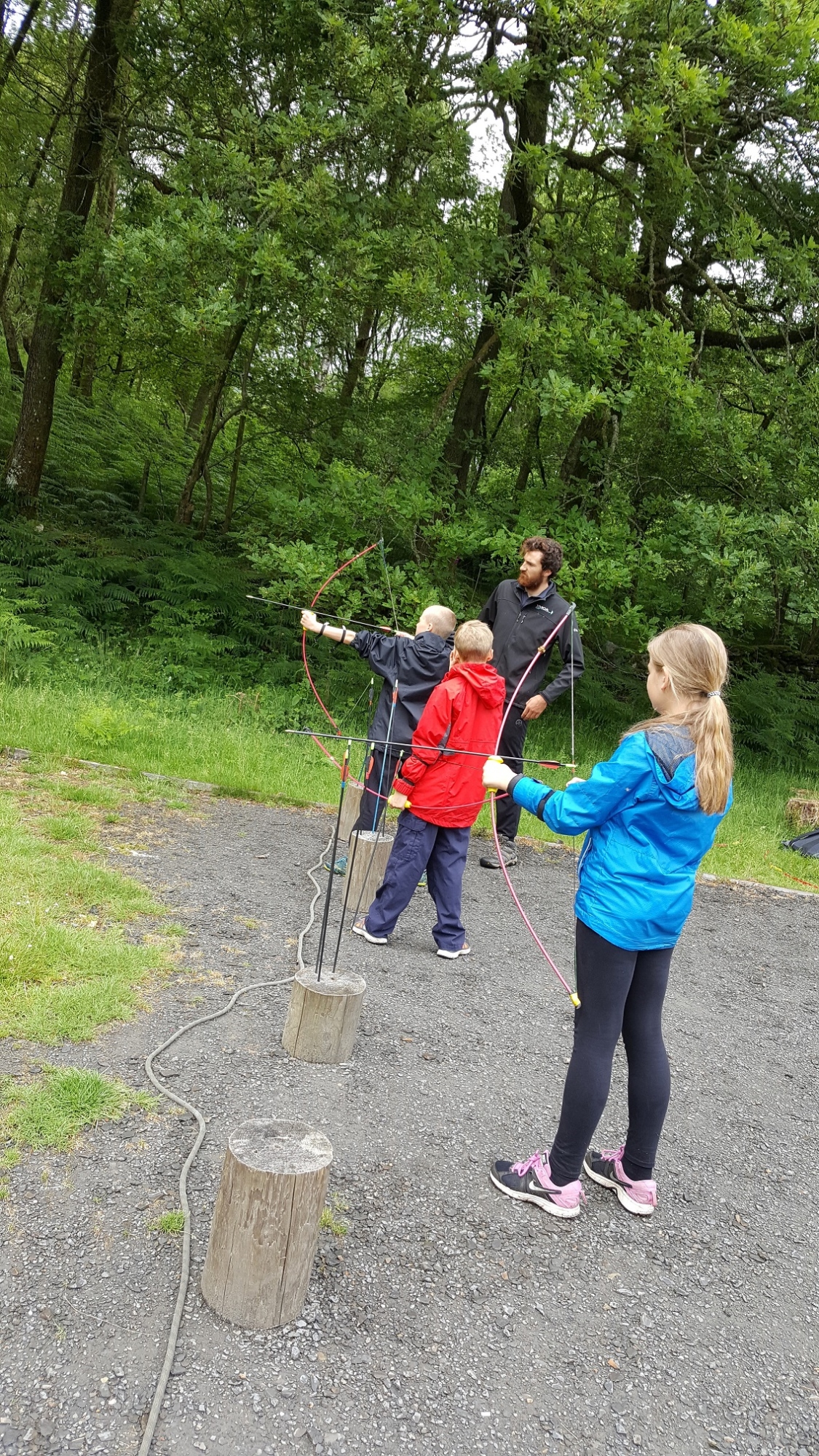 DAY 1
Refreshed from our break and snacks, looking forward to arriving at Lakeside.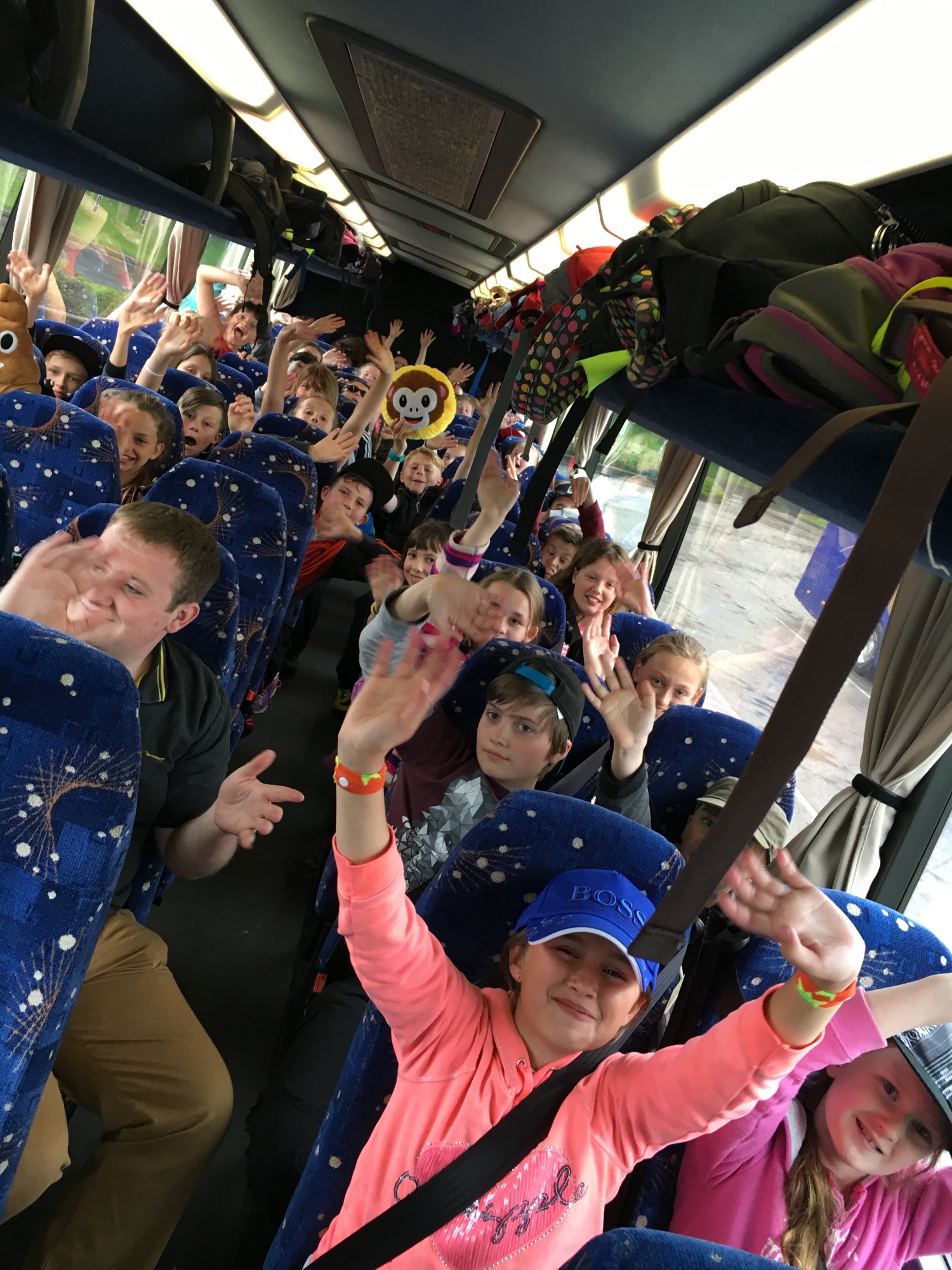 The children have arrived safe and well at 2.15pm at Lakeside, Windermere and are having lunch before their first activity.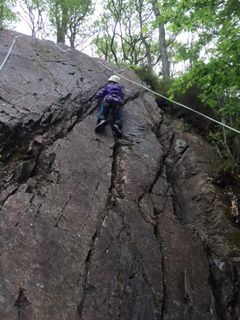 Rock Climbing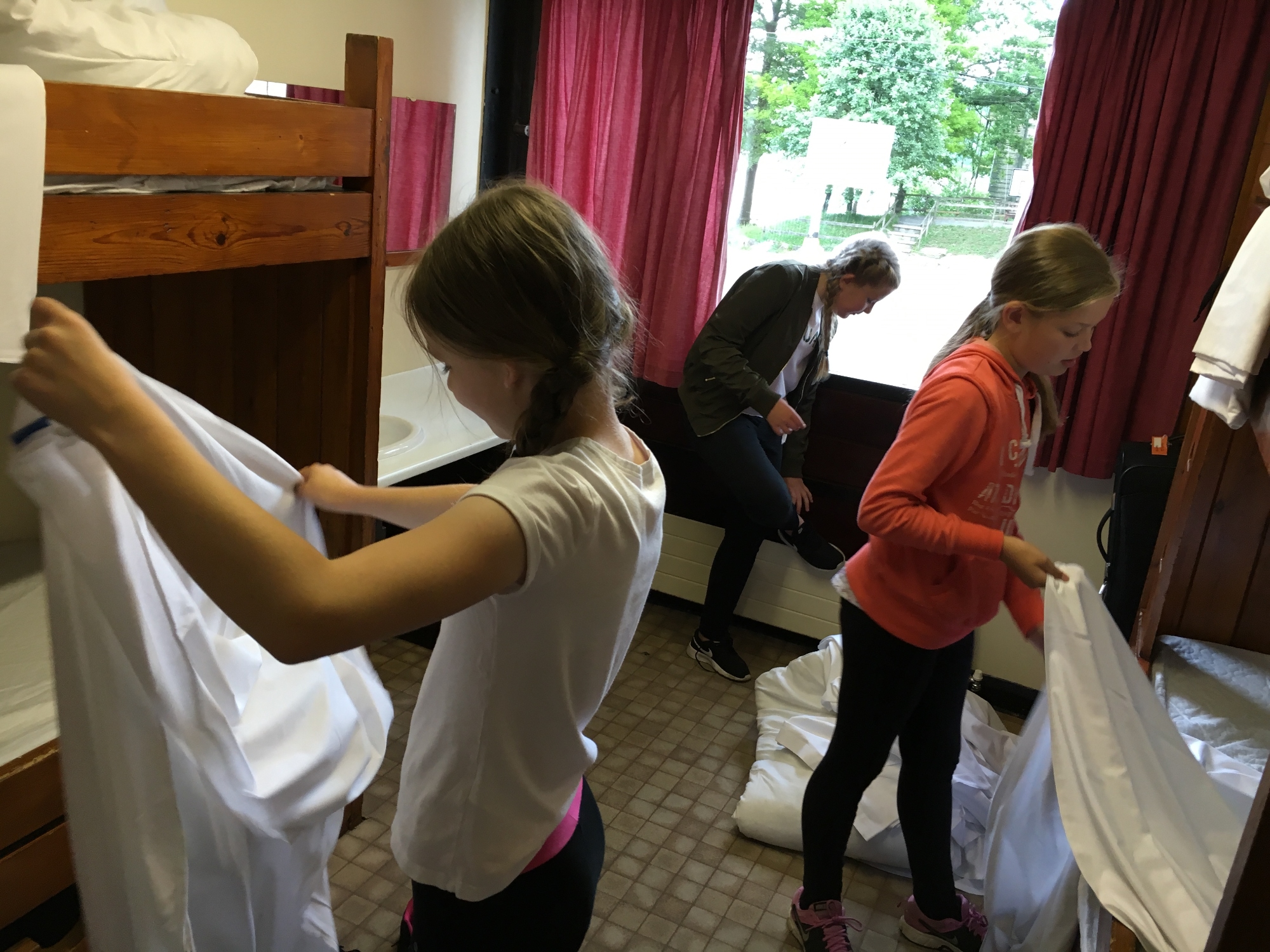 Struggling to make hot beds! Had a great afternoon rock climbing and abseiling, conquering our fears.

Time for tea, refuelling before archery this evening ??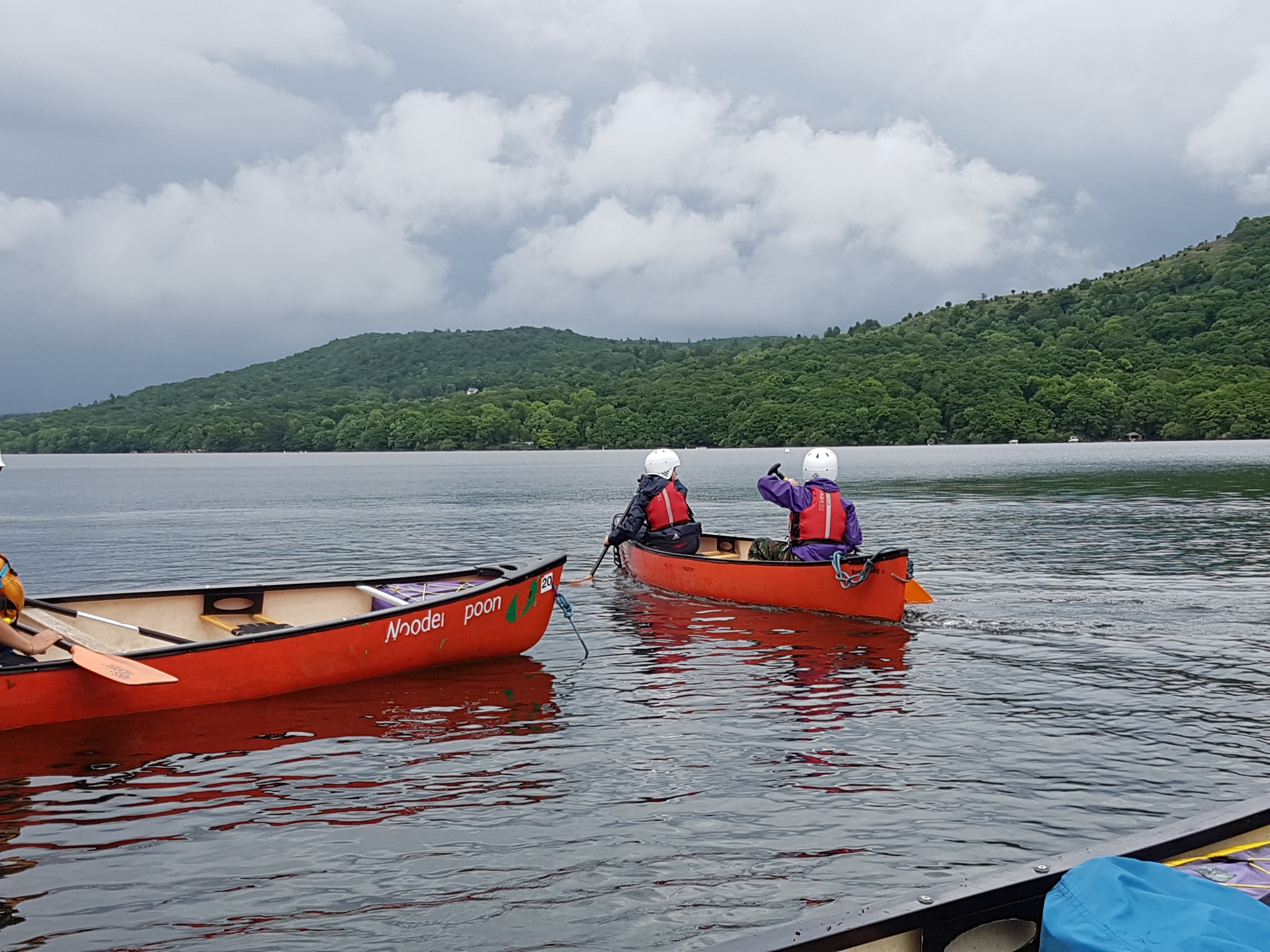 Canoeing was amazing! We really enjoyed it! Ethan and Joseph fell in... so did Brandon. But then we all jumped in at the end anyway.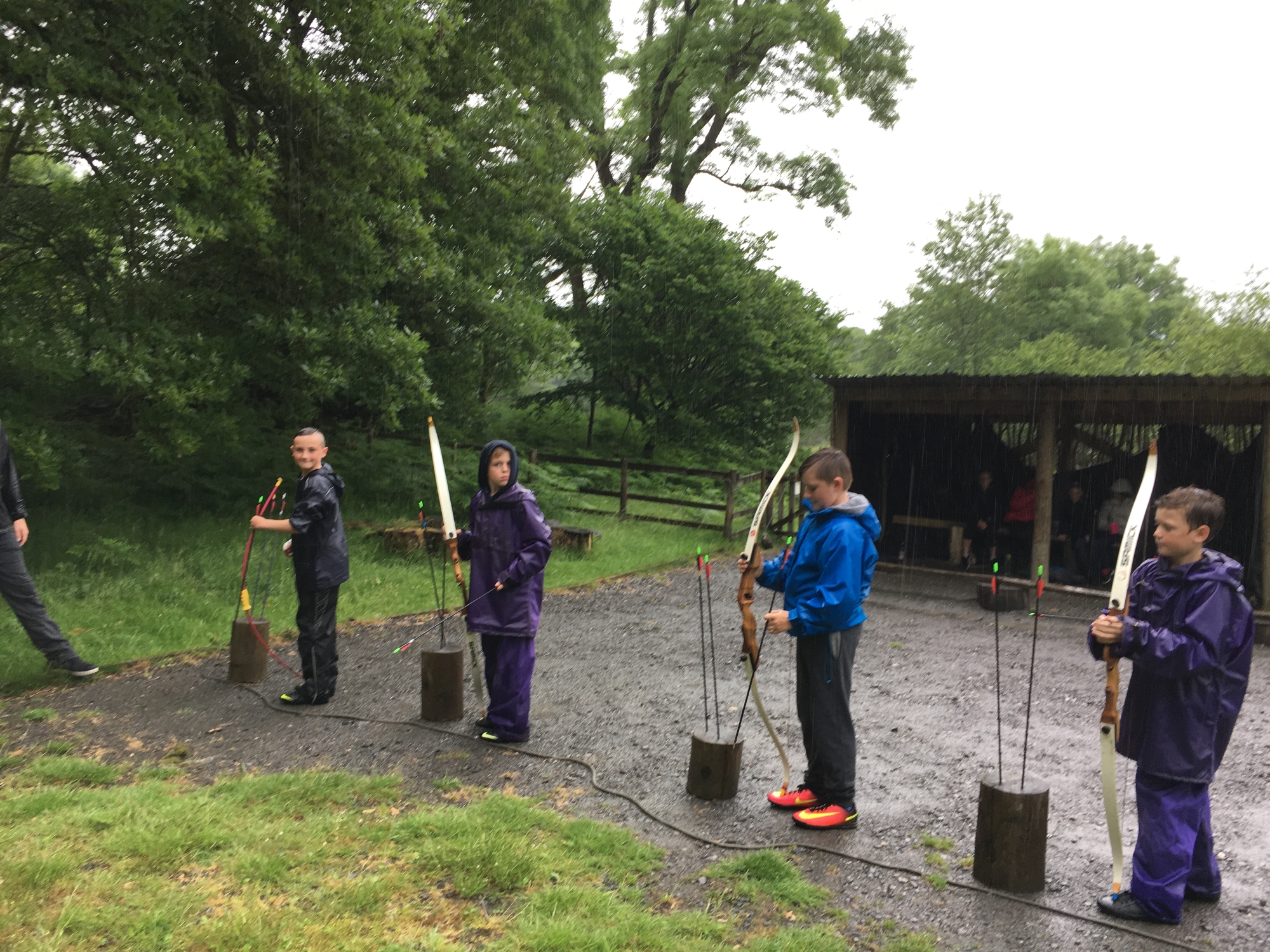 Not letting a little (or a lot of) rain stop us enjoying our archery session!
---
---
The National Holocaust Centre
On the 6th of April Y6 visited The National Holocaust Centre and Museum as part of our World War 2 topic. We had a look around and followed the journey of a young Jewish boy named Leo Stein. He experienced the Holocaust and finally had to leave Germany on the Kindertransport. He left and went to live in Britain. We looked around a small room, decorated to look like Leo's Jewish living room. After hearing Leo's story we went on to hear a survivor called Susi Beckhoffer talk to us about her life story. She explained lots about the Holocaust and when Hitler gained power. She was a very interesting lady and had lots to say. When she had finished we all took turns in groups to explore the gift shop and get some souvenirs to remember our trip.
We all learnt lots that day and got to have an amazing experience. We took home some wonderful memories and stories of others. We would like to thank them for having us look around.
By Millie and Rebecca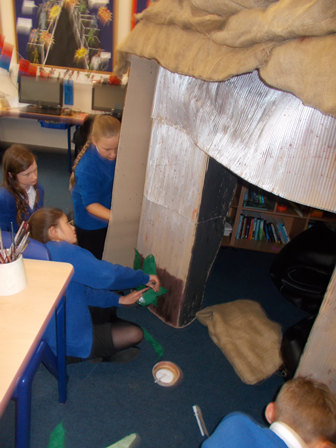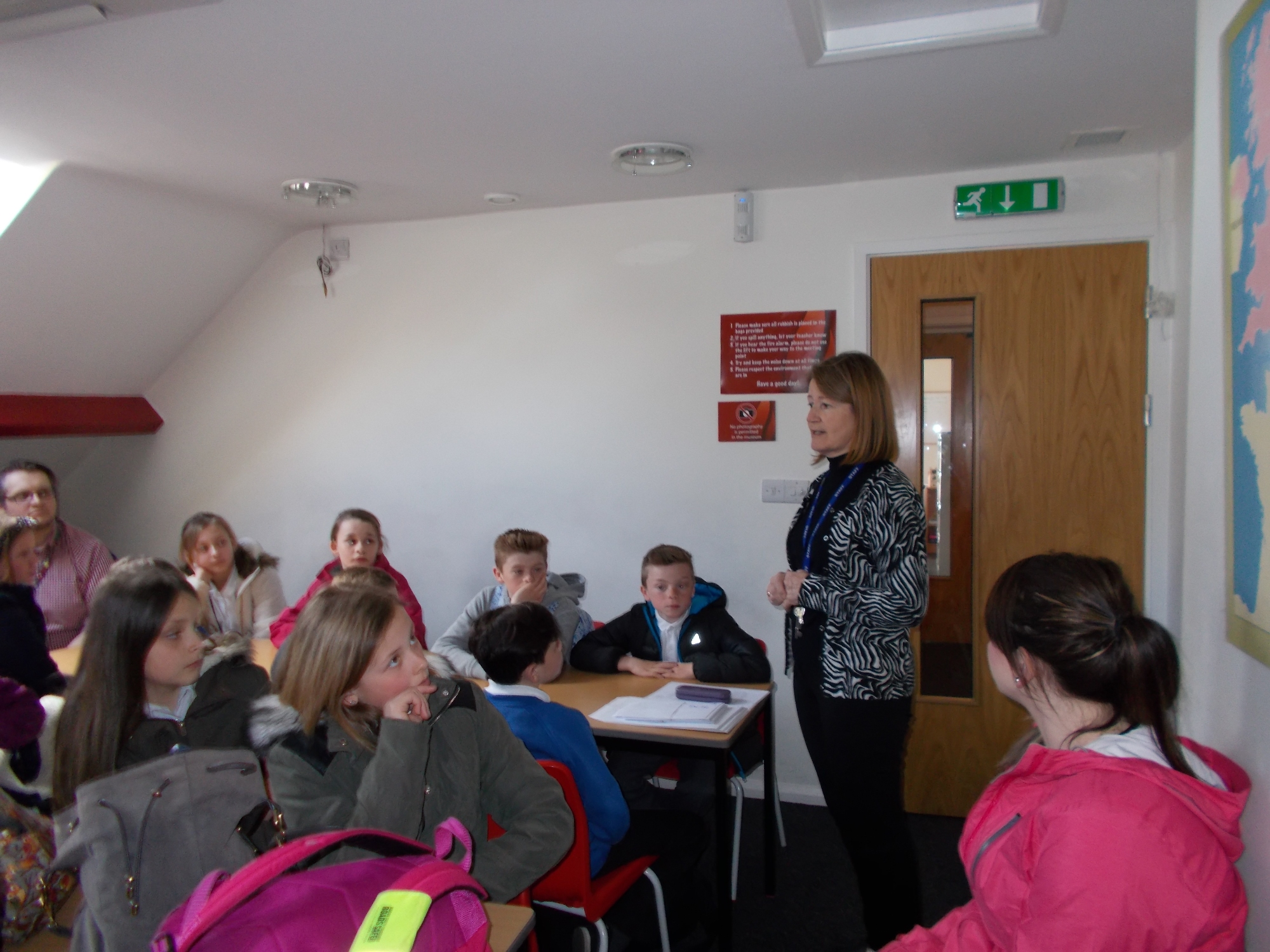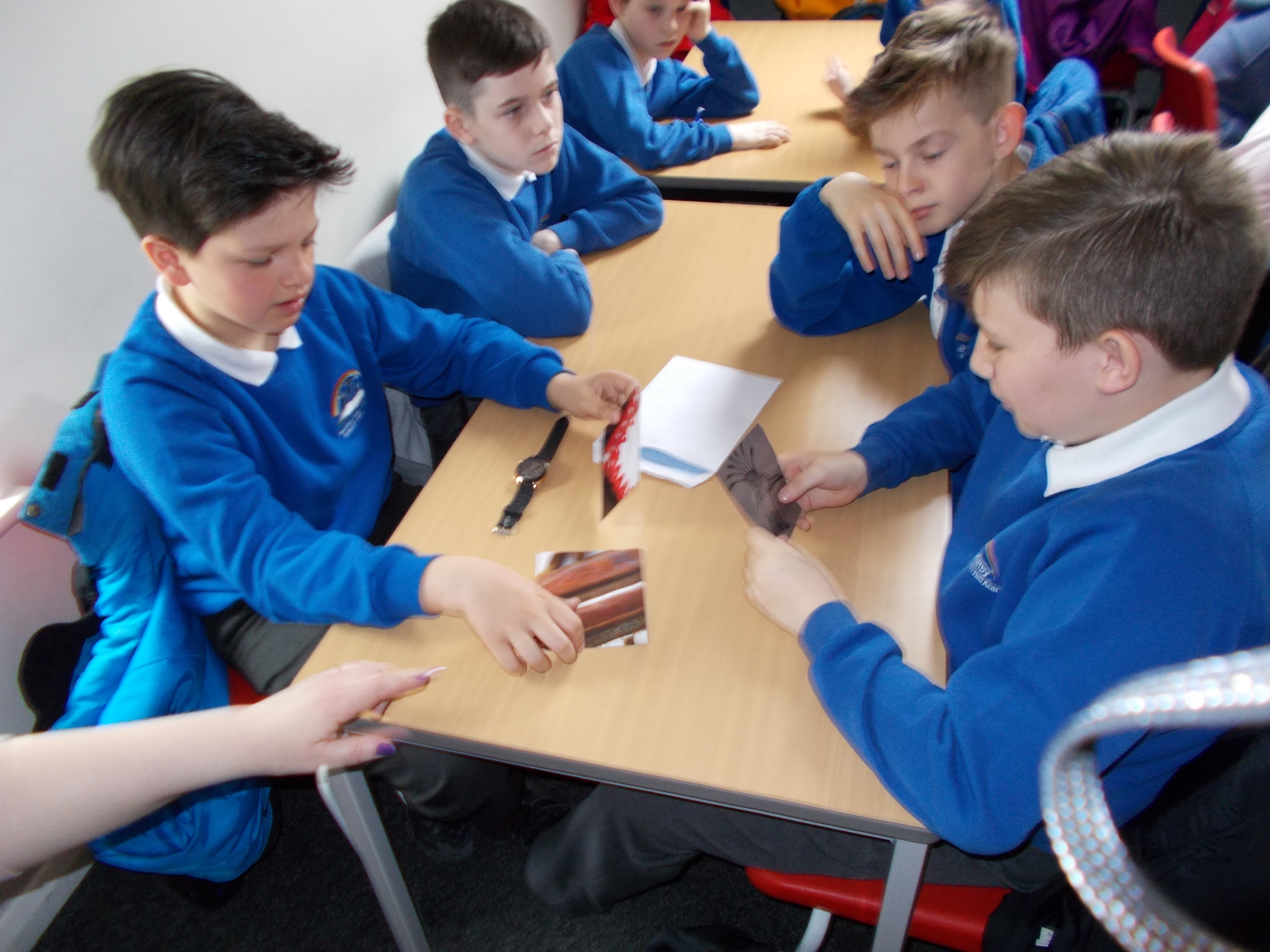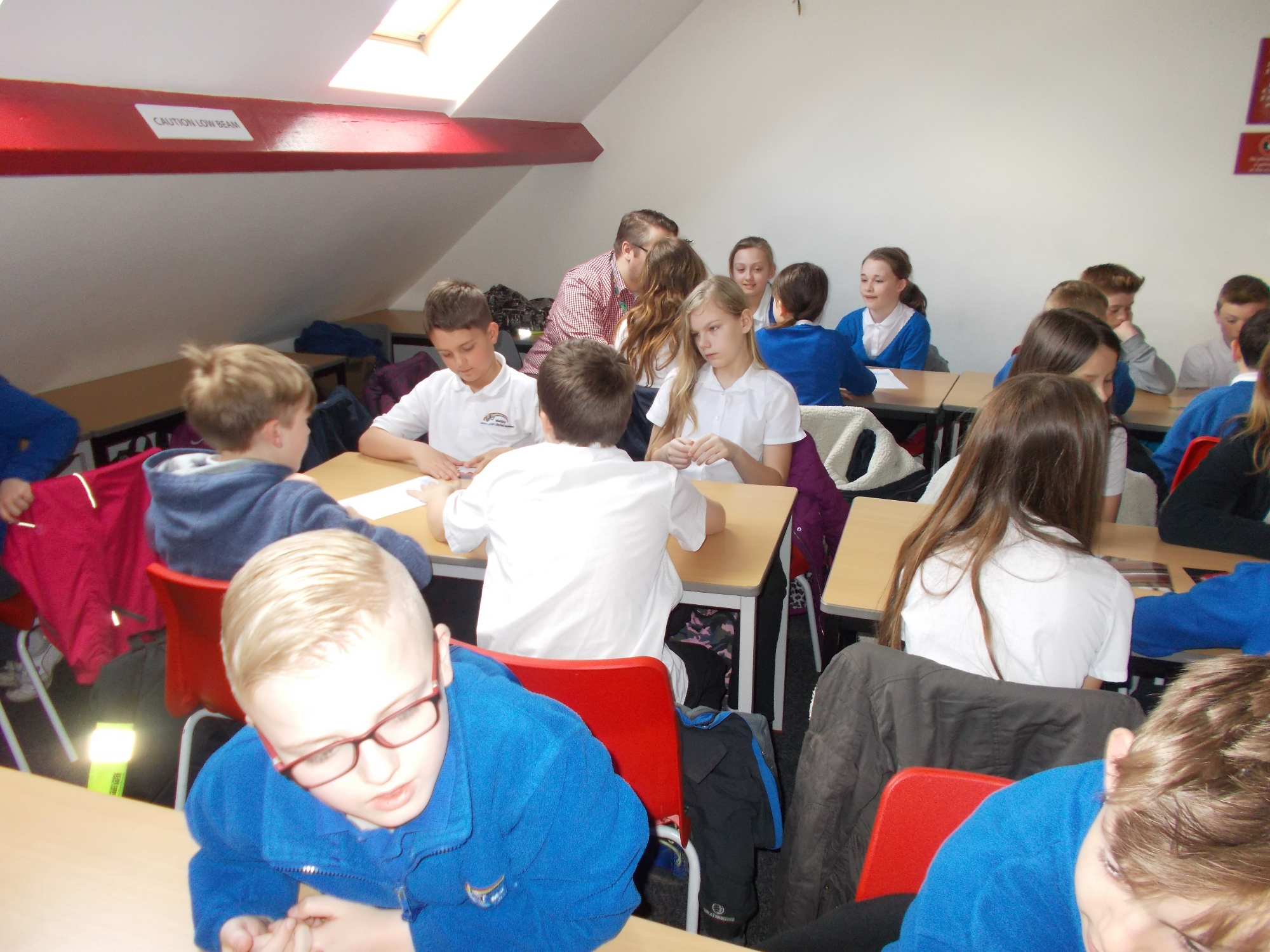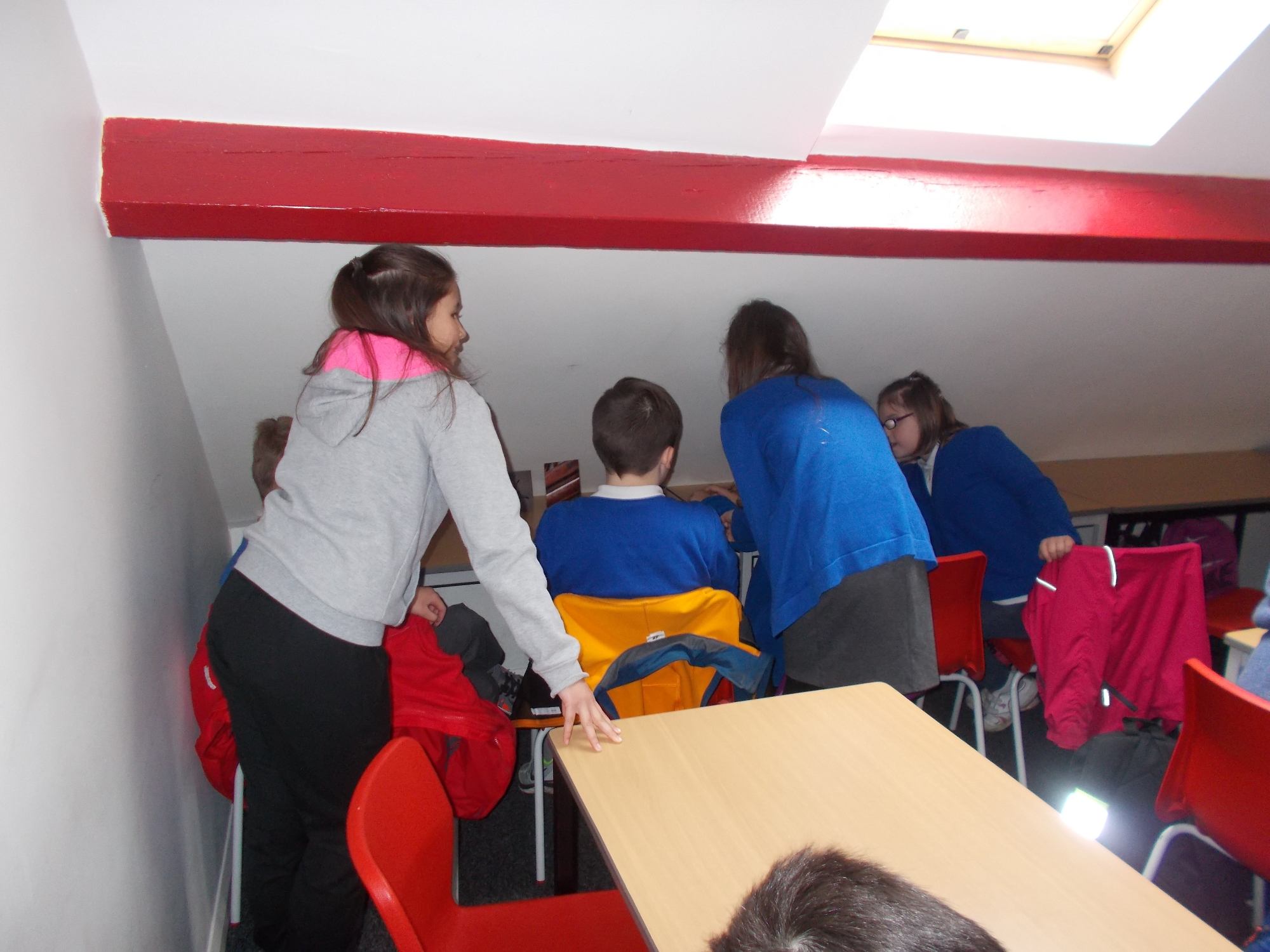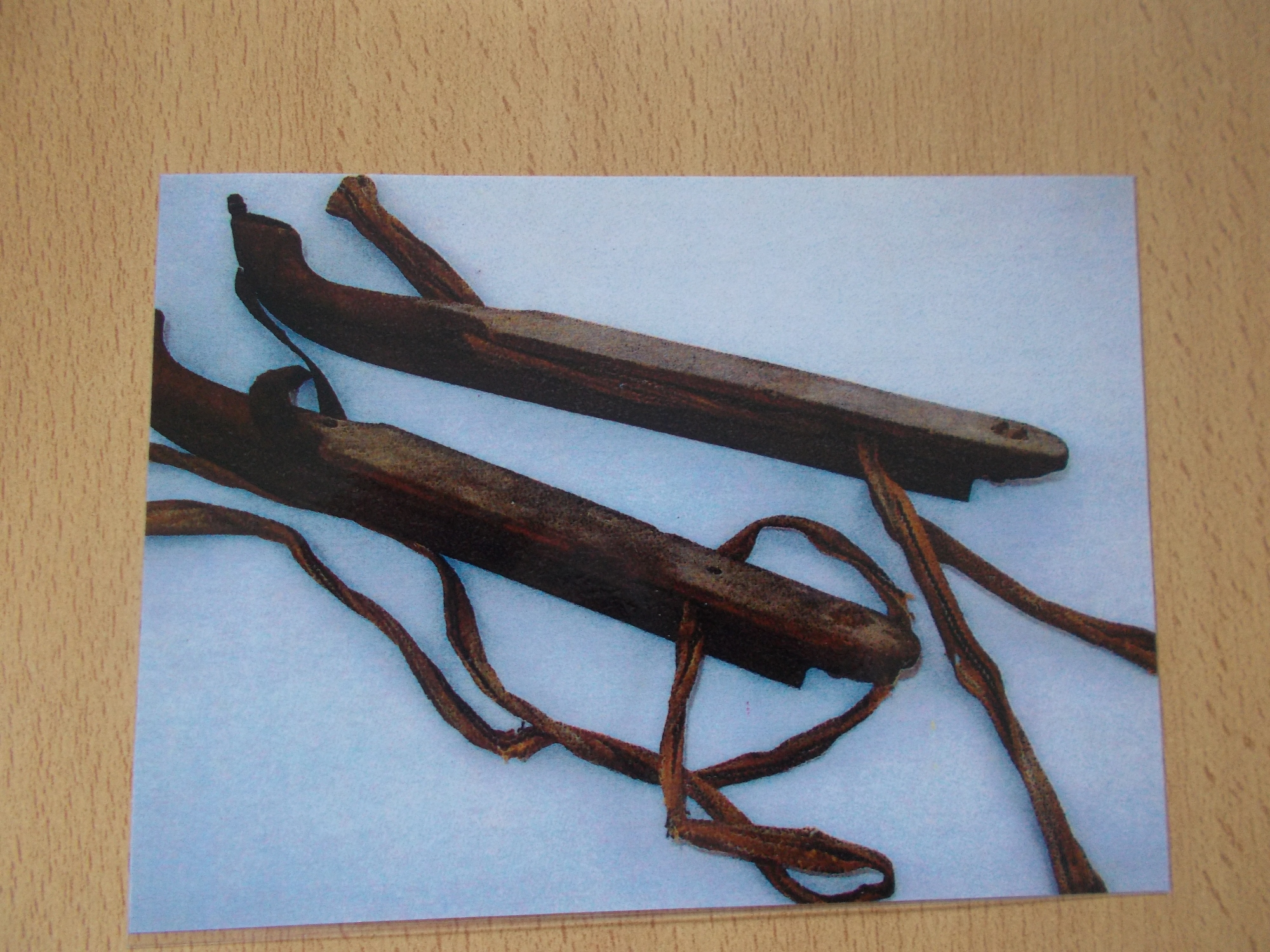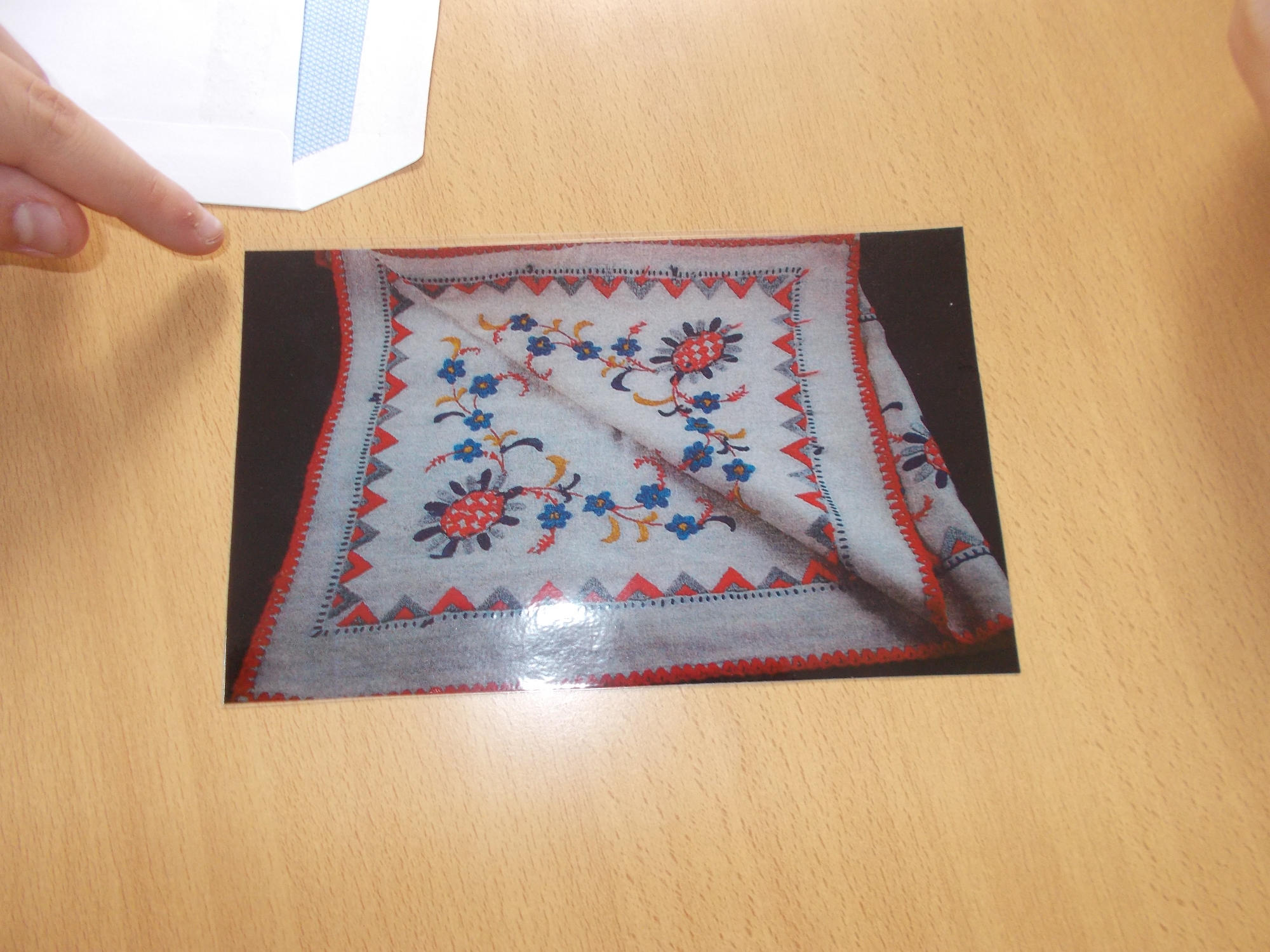 Konichiwa
On Monday 1st February Year 6 had a visitor all the way from Japan. As part of their topic "Tokyo Today", the Year 6's had already learned some geography and history about Japan but Yukiko enhanced our learning, taught us some of the language like greetings and body parts and then showed us some simple origami folds.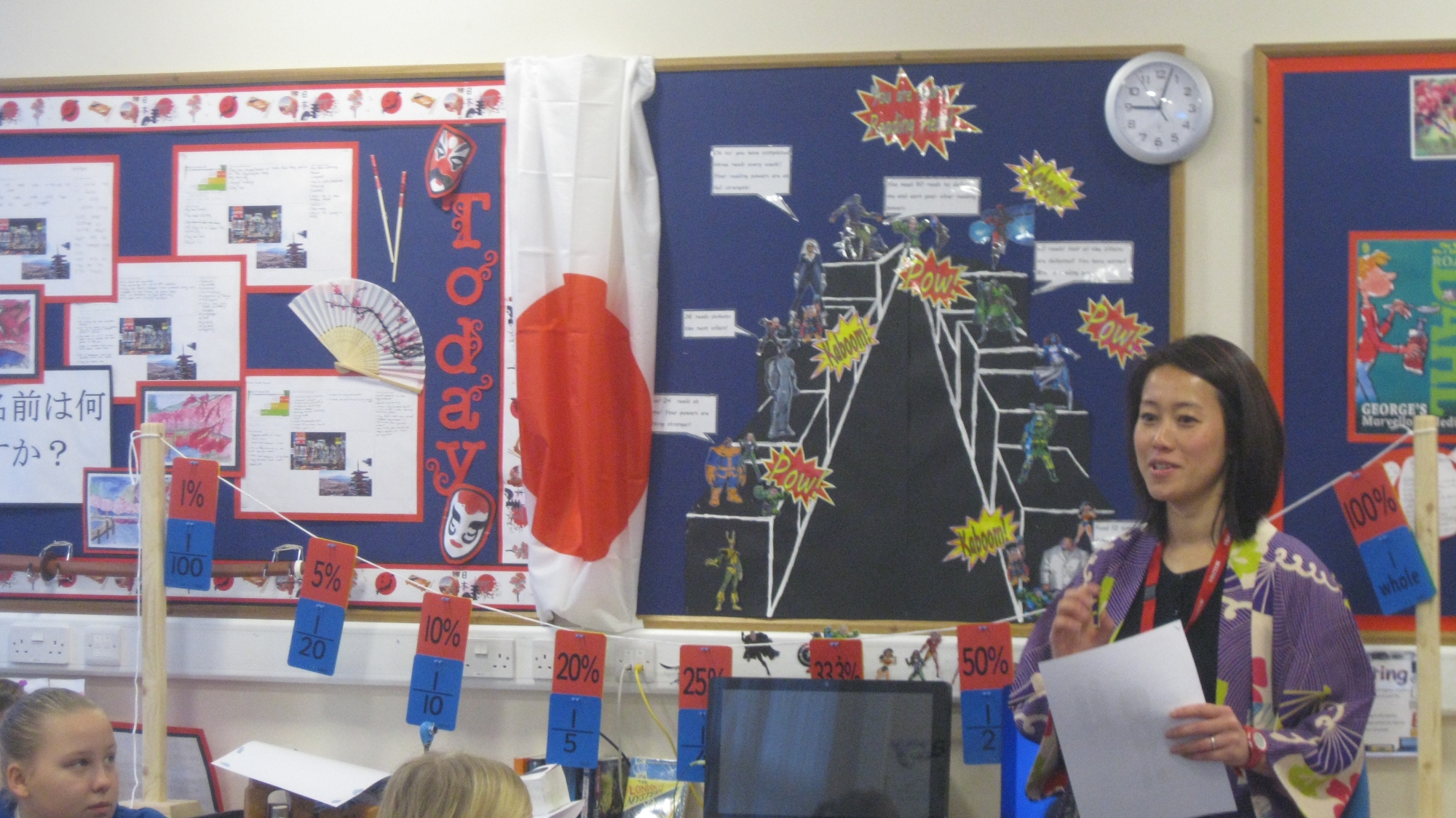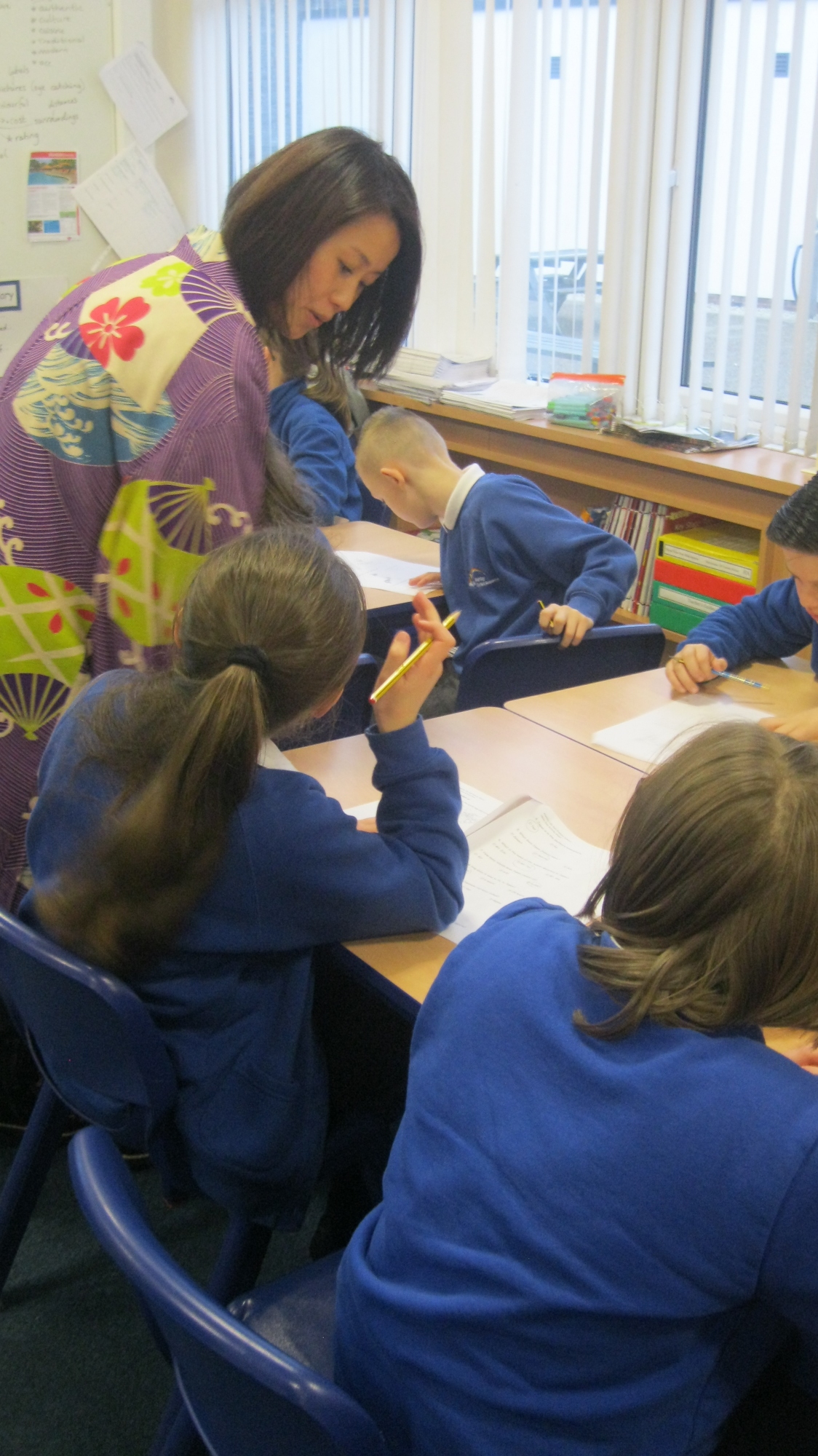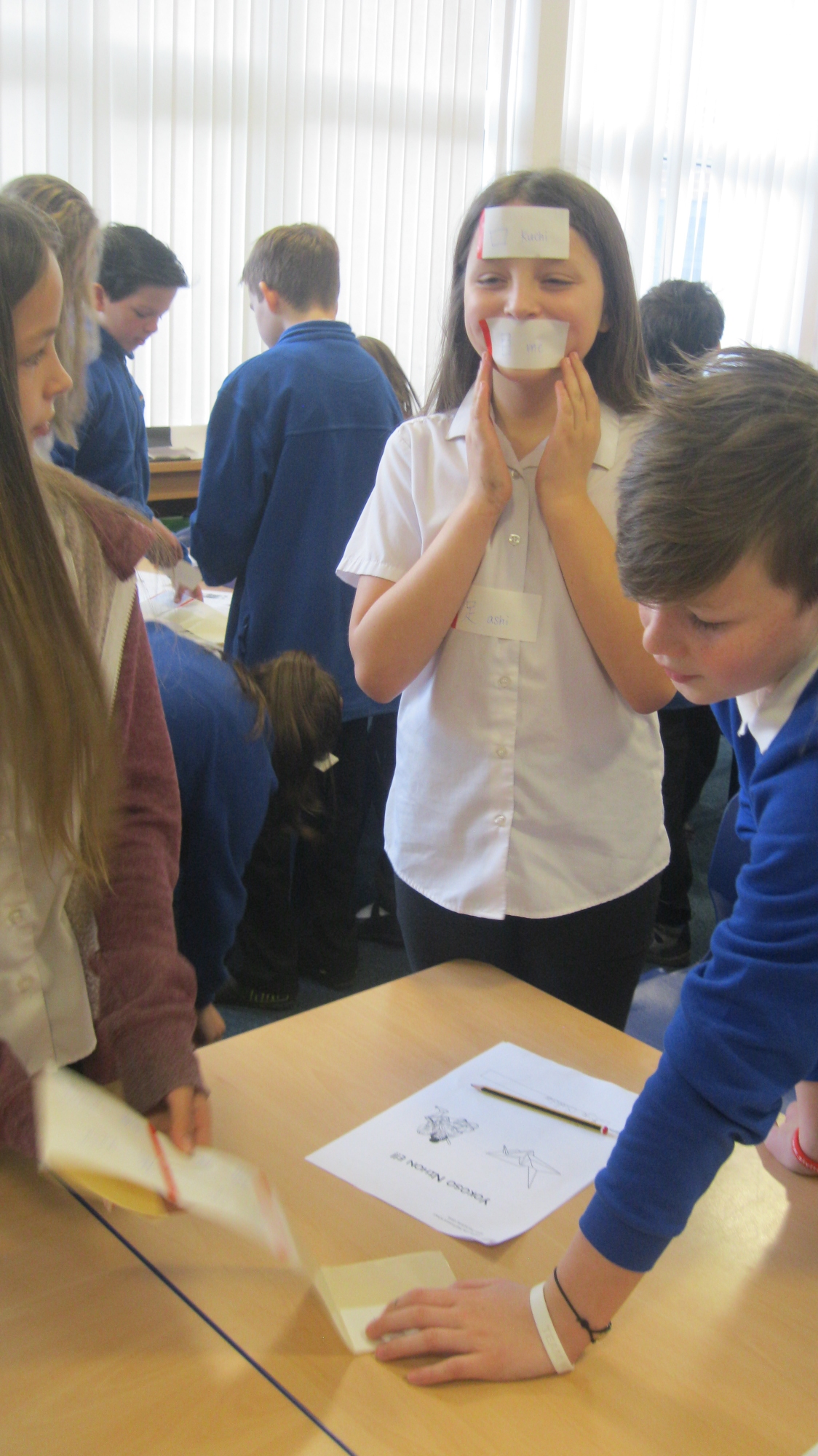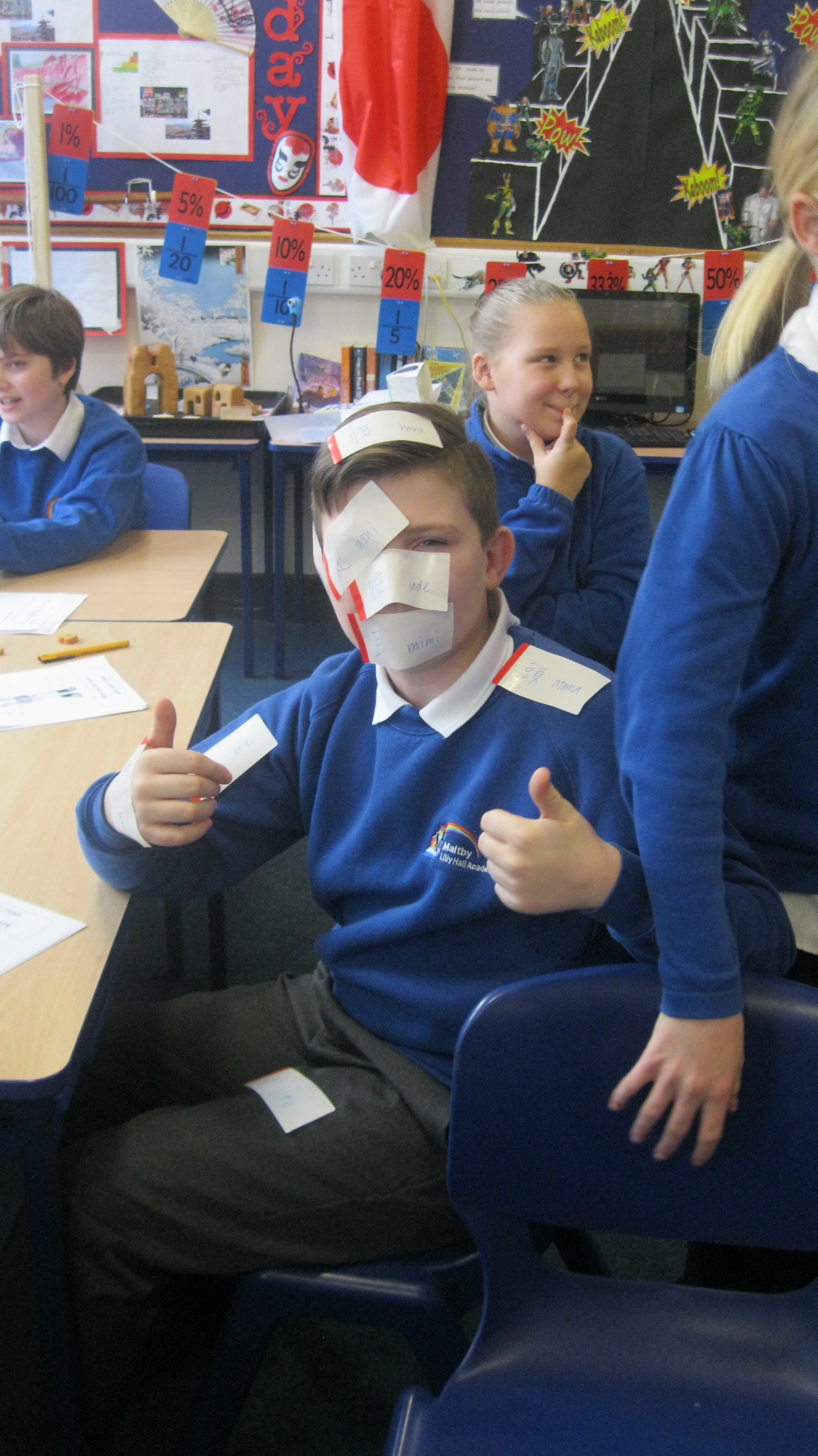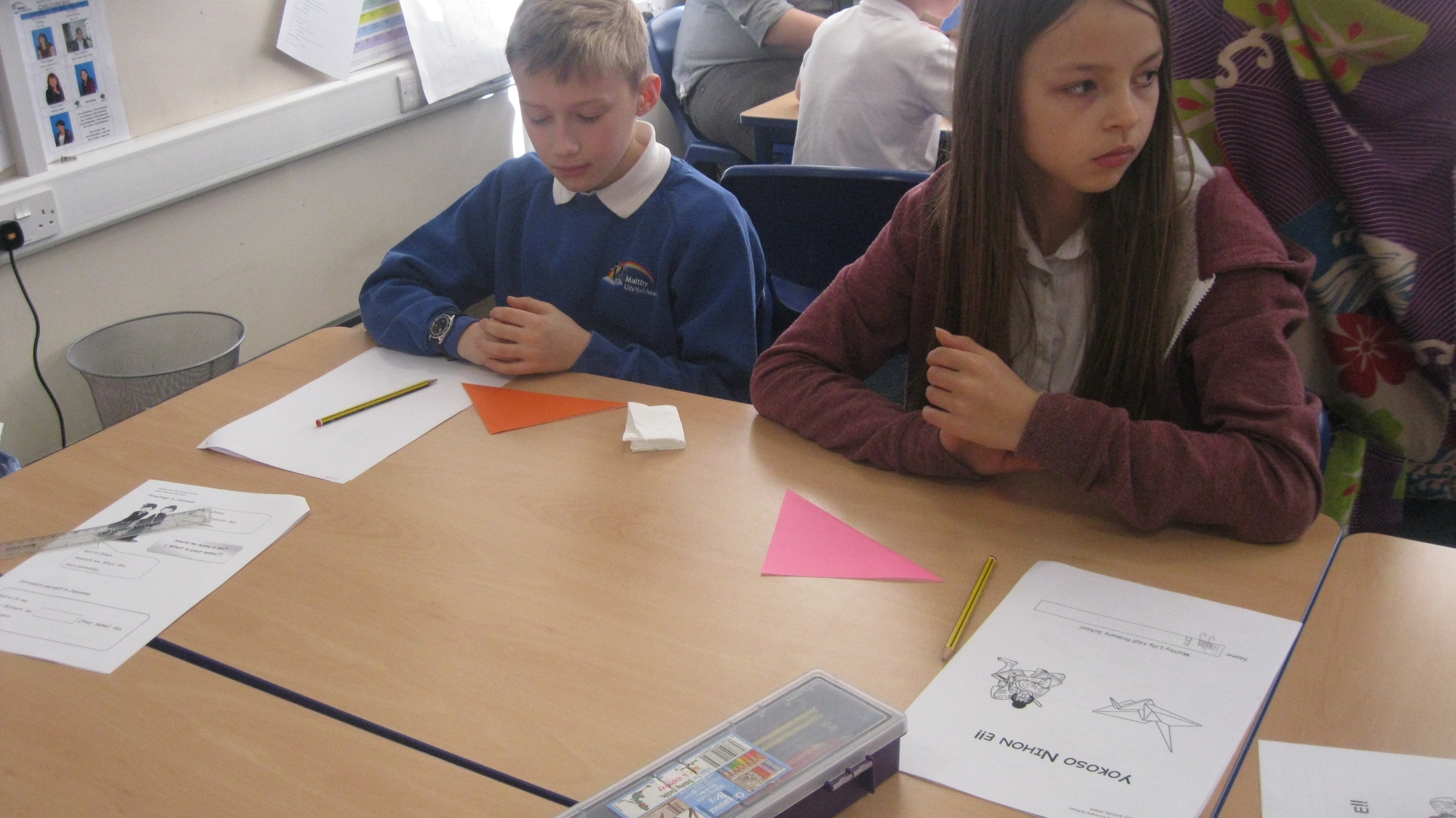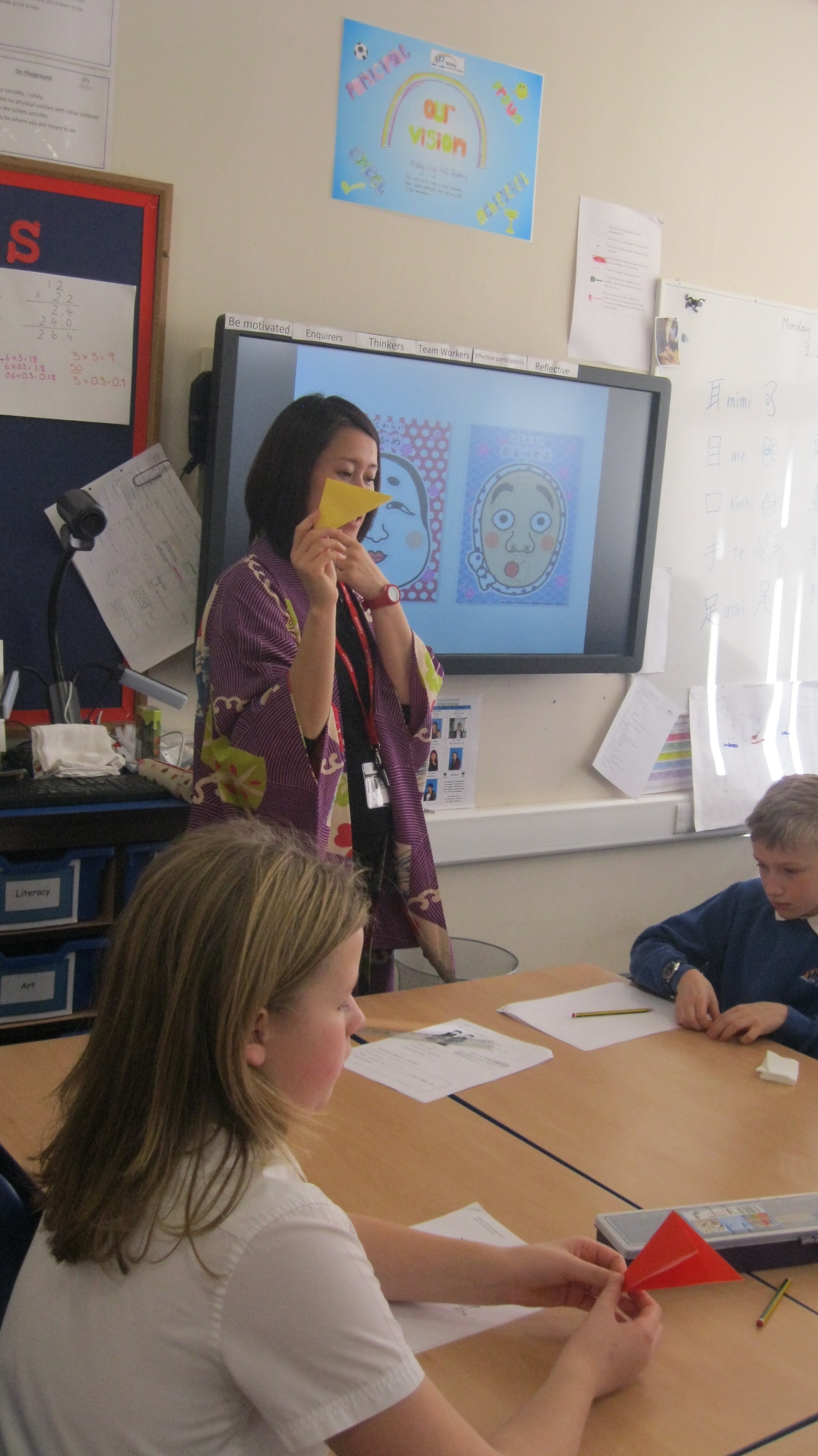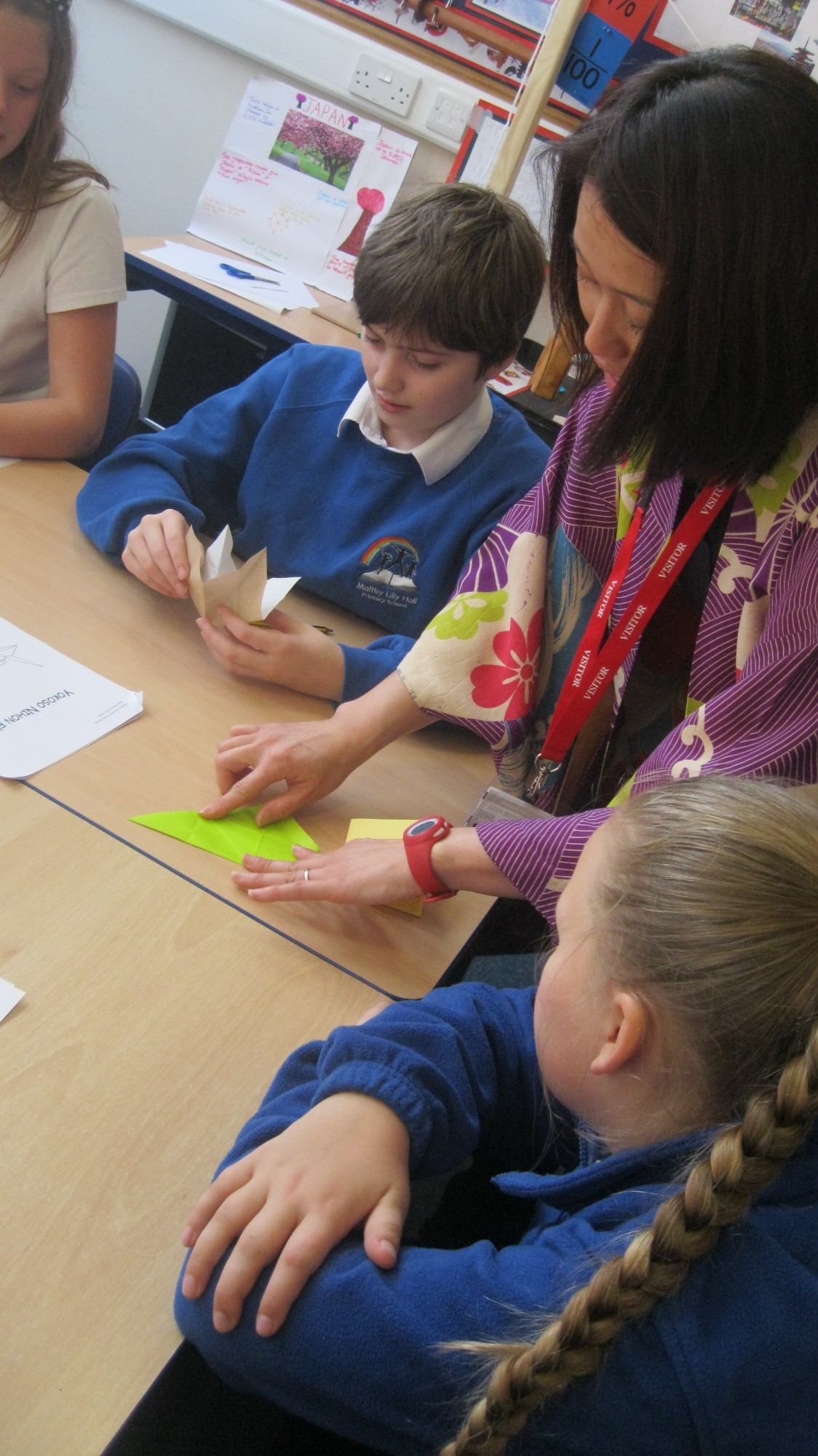 "When Yukiko came in to Year 6, it was extremely fun an a great experience. We learned about Japan. All of Year 6 enjoyed it and we learnt some spectacular things."
Cass - 6E
---
The Year 6 children read to our youngest children in Foundation Stage. Exploring the reaction of an audience/reader was all part of the Year 6 children's development as writers but also allowed us to work with the wider school and develop as a community.