CURRICULUM INTENT AND OVERVIEW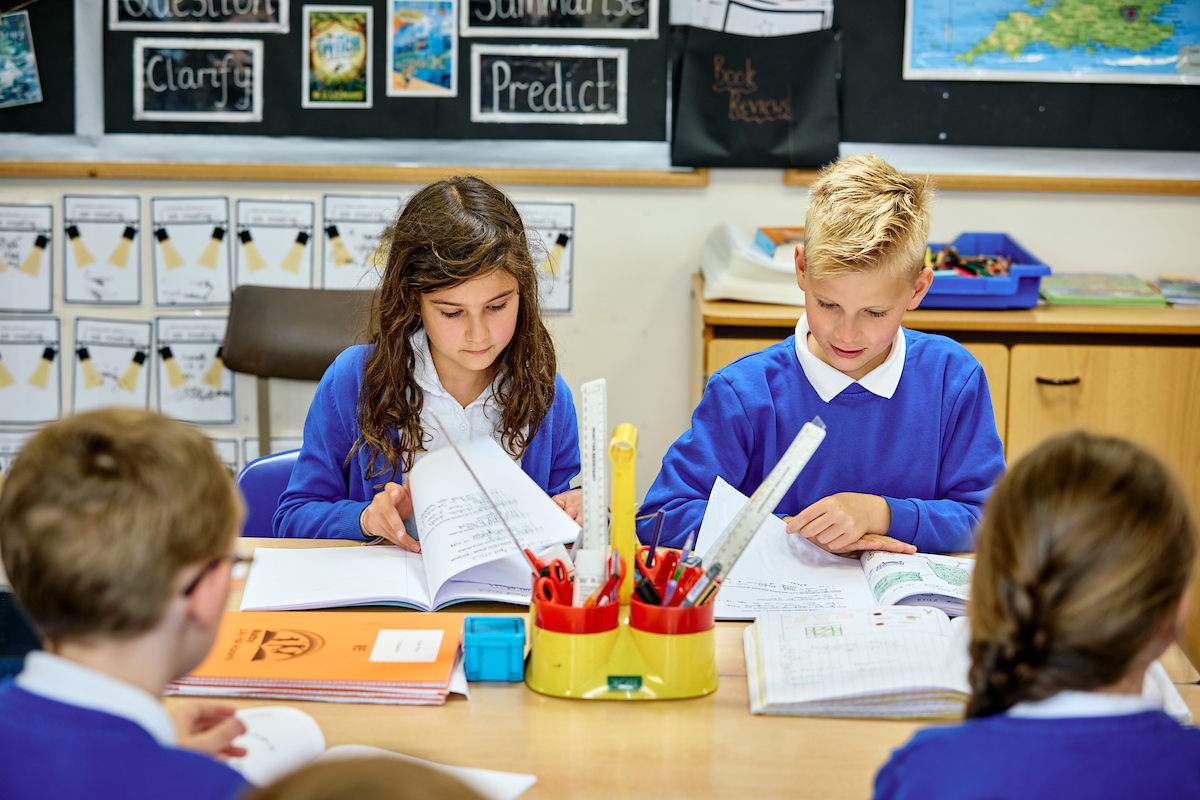 With our curriculum, we seek to create teachers and children who have high expectations; striving for excellence across all areas of the curriculum. As the National Curriculum moves towards Mastery and children are expected to increasingly apply their skills throughout all aspects of their learning, we continue to push for the delivery of cross-curricular teaching in order to meet the needs of our children in a variety of ways. We want learning to take place in a safe, purposeful and engaging environment but for our children to be so enthralled with their learning that it continues outside school too.
At Maltby Lilly Hall, we enhance the learning opportunities available to our students through well-chosen and structured learning experiences both in and out of school, enhanced by a richness of reading opportunities and exceptional cultural experiences. This can be seen in anything from the day-to-day lessons that our teachers deliver, visitors brought in to school, the continued provisioning for creative homework and the visits/residentials that we plan for our pupils. All of this ultimately serves one purpose, to engage our pupils in a rich, ambitious curriculum.
---
PRIMARY ASSESSMENT
For more information regarding Primary Assessment please click here.
---
MALTBY LILLY HALL ACADEMY - CURRICULUM INTENT
Every child who comes to Maltby Lilly Hall is unique. They come to school with their own combination of experiences, understanding and learning which it is our job, and privilege, to build upon. We believe that every child has the right to make the most of their abilities and fulfil their potential. We aim to empower our children to overcome any barriers they face in primary education and beyond.
To enable our children to do this we will –
Ensure they develop strong social and communication skills alongside an understanding of how to interact positively and confidently in different contexts.
Provide structured programmes to enable pupils to build their expressive vocabulary, fluency and oracy skills.
Provide a wide range of opportunities for debate and discussion to enable children to build their understanding of the issues and knowledge taught to them. This enables them to independently formulate their own opinions and be empathetic of others' views.
Engage learners through a wide range of first-hand opportunities for learning and guaranteed enrichment experiences within and beyond the school day.
Help to raise children's levels of resilience, aspiration and ambition through the range and scope of learning experiences and a relentlessly positive ethos.
Ensure that those children who experience the most significant disadvantages are supported through an innovative and evidence-based approach to Pupil Premium allocation.
Ensure that sequential learning has purpose and meaning. A balance of knowledge and skills are taught explicitly and applied across different contexts through the provision of high-quality programmes of teaching and learning.
Ensure that excellence is standard. High expectations are embedded and are implemented consistently across the school.
Ensure that children understand the area in which they live, how it has developed and how major events have helped to shape it.
Help children to build their cultural understanding, have a strong moral compass, appreciate British Values and how they underpin the society in which we live.
Our goal is to build on the multitude of talents that children bring with them to school, developing the skills they need to be both successful learners and productive contributors to society. We will do this by delivering an aspirational curriculum, alongside our core learning characteristics, which promotes academic excellence, builds a rounded general knowledge and understanding of the world, and promotes strong moral understanding built on British Values.
Reading is interwoven throughout every aspect of our curriculum and is an integral part of ensuring all children achieve excellence.
---
MALTBY LILLY HALL ACADEMY - CORE LEARNING CHARACTERISTICS
Through our curriculum, we aim to educate the whole child, building character and knowledge together. In order to promote this, we have identified eight characteristics we aim to nurture within our children. Everything we do will promote the development of these core qualities which we feel are central to ensuring our children develop into well rounded, well-educated young people who are prepared for success in their next phase of education. Our core characteristics are:
THE KNOWLEDGEABLE CHILD
Our children will build a strong knowledge of the areas studied and a wider general knowledge. They will form a bank of strong, retained knowledge which will stay with them on their life-long learning journey. In order to achieve this, we will:
Provide a range of visits to museums, galleries, performances and culturally significant locations.
Read a range of high-quality texts which will widen understanding of the world and the breadth of literature.
Provide a rich and varied, question led curriculum which built upon strong, core retained knowledge.
Provide excellent teaching and learning which consistently delivers memorable experiences.
THE RESILIENT CHILD
Our children will be resilient learners who do not give up. They will enjoy being challenged and know the range of resources they can draw on in order to overcome any difficulties they are faced with. They will know and understand that failure is part of the learning process and be able to talk about their failures in a positive way. Through this they will be able to tackle the challenges they will face in the later stages of their educational journey confidently. In order to achieve this, we will:
Provide challenge in a safe environment where it is acceptable to fail.
Enable children to deal with conflict and disputes in a supportive way.
Provide a wide range of experiences which enable children to stretch their preconceived limits and learn to keep on trying.
Ensure that children take part in a wide range of competitive sporting activities which stretch their abilities and limitations.
Give every child the opportunity to learn a musical instrument during their school journey.
THE CONFIDENT CHILD
Our children will build confidence in their own ability and those of others. They will be exposed to situations which give them the chance to flourish and celebrate their achievements. They will be optimistic and positive about themselves and their abilities – they will have the self esteem needed to take risks and test their limitations. In order enable this, we will:
Provide opportunities for children to celebrate their talents both within and beyond school.
Give every child regular opportunity to perform in front of an audience and build their self-esteem.
Ensure every child succeeds and builds on the areas of the curriculum where they have natural talent.
Provide a range of opportunities for children to learn in different ways and places; learning will regularly take place outdoors.
Ensure children learn how to speak with confidence and understand how to express their opinions.
Teach children to use a wide vocabulary and expose them to a depth of language.
THE MORAL CHILD
Lilly Hall children will have a strong sense of what is right and wrong. They will discuss and debate, and know they need to question what they see, read and hear. They will be steeped in British Values and develop a strong moral compass. We will achieve this by:
Ensuring children are provided with a range of opportunities to discuss moral questions and form their opinions and arguments.
Providing children with the opportunity to learn about social and moral dilemmas faced by people in history and across the world.
Providing a strong moral and social education and equip children to recognise and challenge prejudice and inequality.
THE INDEPENDENT CHILD
Our children will develop their independence and ability to both think and take risks by themselves. They will think for themselves, form their own opinions and try things out. In order to achieve this, we will:
Give children the opportunity to learn away from the classroom and away from home, experiencing unfamiliar and different environments.
Equip children to become self-sufficient, self-motivated learners and promote a love of learning.
Enable children to take risks in controlled conditions, encouraging them to stretch themselves and build their ability to understand what are acceptable risks to take.
Equip children with the knowledge of how to find things out so they can develop a breadth of study and education.
THE SOCIABLE CHILD
Maltby Lilly Hall children be confident and comfortable in social situations. They will have good speaking and listening skills and a strong vocabulary. They will have the general knowledge and empathy needed to hold conversation and be comfortable speaking to a range of different audiences in a range of different situations. In order to achieve this, we will:
Enable children to develop strong social skills and understand how to behave in different situations
Expose children to a range of situations where protocols and expectations must be followed and help them to recognise these
Give children opportunity to speak in public, increasing their confidence to ensure their voice is heard.
Give children the opportunity to meet people out of their normal experience, for example, elderly members of the community, and gain confidence in speaking with them.
THE INQUISITIVE CHILD
Our children will be given the opportunity and skills to ask questions of the world around them. They will ask questions and find the answers to them, building their understanding, knowledge and learning skills.
We will provide a curriculum which highlights exciting, interesting facts, taught in imaginative, inventive ways.
We will expose children to engaging, exciting experiences and contexts for learning which inspire children to want to know more about the areas covered.
We will ensure that learning is relevant and give realistic contexts which enable learners to see a purpose behind what they are doing.
THE AMBITIOUS CHILD
Ambition will be nurtured in our children. They will understand the opportunities which are available beyond their immediate community, building a sense of aspirations and setting goals. They will know how to achieve their dreams and understand the importance of hard work and motivation. To achieve this, we will:
Expand children's horizons and help them to reach beyond the perceptions of their limitations through providing aspirational learning experiences and great adult role models.
Be unerringly ambitious for all children, no matter their abilities or talents, working ceaselessly to ensure all children fulfil their potential.
Work with parents, stakeholders and other agencies to ensure all children have the support they need to reach their true potential and overcome any difficulties they face.
REWARDS AND RECOGNITION
Through our curriculum, enhanced by a richness of reading opportunities and exceptional cultural capital experiences, we aim to educate the whole child, building character and knowledge together. In order to promote this, we have identified eight characteristics we aim to nurture within our children. Everything we do will promote the development of these core qualities which we feel are central to ensuring our children develop into well-rounded, well-educated young people who are prepared for success in their next phase of education.
It is of great importance that these characteristics are not only identified, but also rewarded and recognised when children are achieving these with consistency. Our rewards and recognition of core learning characteristics for all our pupils include:
Beads
Coloured beads which correspond to the colour of the core learning characteristic icons above are given very regularly from day to day. If your child shows moral behaviours, they would receive a blue bead, green for ambition and so on. These are accumulated over the course of a half-term and are collected into our four 'houses' - Roche, Sandbeck, Trueman and Lumley. The winning house gets a 'bead treat' at the end of each half-term which will be something exciting and engaging for all the pupils in that house.
Stickers, postcards and badges
Every child in school has a bronze, silver and gold sticker chart to collect all eight core learning characteristic stickers on. Once they complete a bronze sheet, they move on to silver and then gold, with a special badge awarded for completing their sheet to wear with pride in school. The stickers are harder to achieve as children have to show the relevant behaviour consistently. If your child receives a special mention, the core learning characteristic this has been given for is highlighted in the top right of their certificate. They will also receive a corresponding sticker for this on their sheet in school. Stickers are not just confined to special mentions, they can be given at any time at the teacher's discretion.
As well as the sticker received in school, we recognise the importance of ensuring parents know about their child's achievement. Therefore, a postcard will be sent home with your child explaining why they received the award for that core learning characteristic.
We recommend you praise and talk to your child about their achievements, ask them which core learning characteristic they are aiming to achieve and how they aim to do it.