What an amazing achievement Lukas we are so proud of you.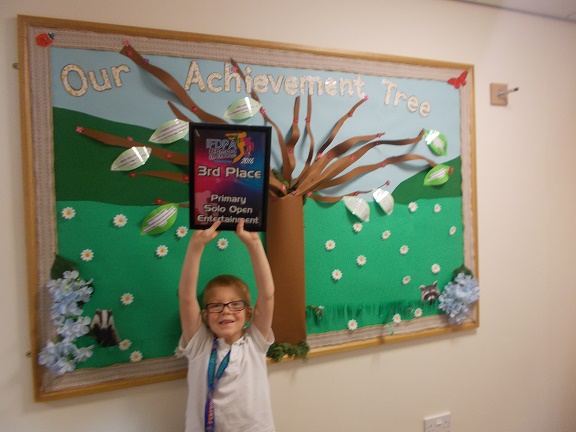 Lukas travelled all the way to Disneyland Paris with the Adam Hague School of Dance to take part in a Dance Competition.
Lukas came 3rd Place in a Solo mixture of Street & Freestyle Fast & 2nd Place in Theatre Craft Dance.
Lucas in his own words told Mrs Batty
"I went to France on the Euro Tunnel and it was amazing, while I was there I went to DisneyLand Paris and I got to do lots of my amazing dancing. I loved it as it was so much fun as I even got to to go on some rides while i was there. In 5 years time i will be able to dance in the parade so I cant wait to go back!!!!!"
Mrs Batty did ask if he had any snails while he was there but he said no