Science
At Maltby Lilly Hall Academy we believe the journey our children take to becoming scientists is closely linked to their love of discovery and enquiry. When children want or need to find and discover answers to questions, engagement in learning naturally increases. This philosophy permeates our Science curriculum.
The New National Curriculum has increased the focus on the need to work scientifically and we believe that focusing on this will enable our children to become true scientists. Learning from their mistakes and discovering the answers to interesting questions is vital for our children to make progress and develop a love of science.
Children start their school journey with a naturally enquiring mind. At Maltby Lilly Hall Academy we aim to nurture and develop this, allowing the children to lead their learning in science and guiding them to develop scientific skills and knowledge to meet the National Curriculum requirements. Questioning is key within this process, both from the teachers and the children.
Science is taught in three strands, Biology, Chemistry and Physics, with Working Scientifically running through all three strands.
We deliver the main aims of the New National Curriculum for Science, to:
Develop scientific knowledge and conceptual understanding through the specific disciplines of biology, chemistry and physics.
Develop understanding of the nature, processes and methods of science through different types of science enquiries that help them to answer scientific questions about the world around them.
Be equipped with the scientific knowledge required to understand the uses and implications of science, today and for the future.
We ensure all Science lessons are linked to real life and are based around the interests of the children, this allows the children to develop a thirst for knowledge and creates a meaningful context for them to apply their scientific knowledge and take part in practical experiments working through the methods and processes of science, before evaluating their findings.
Science Week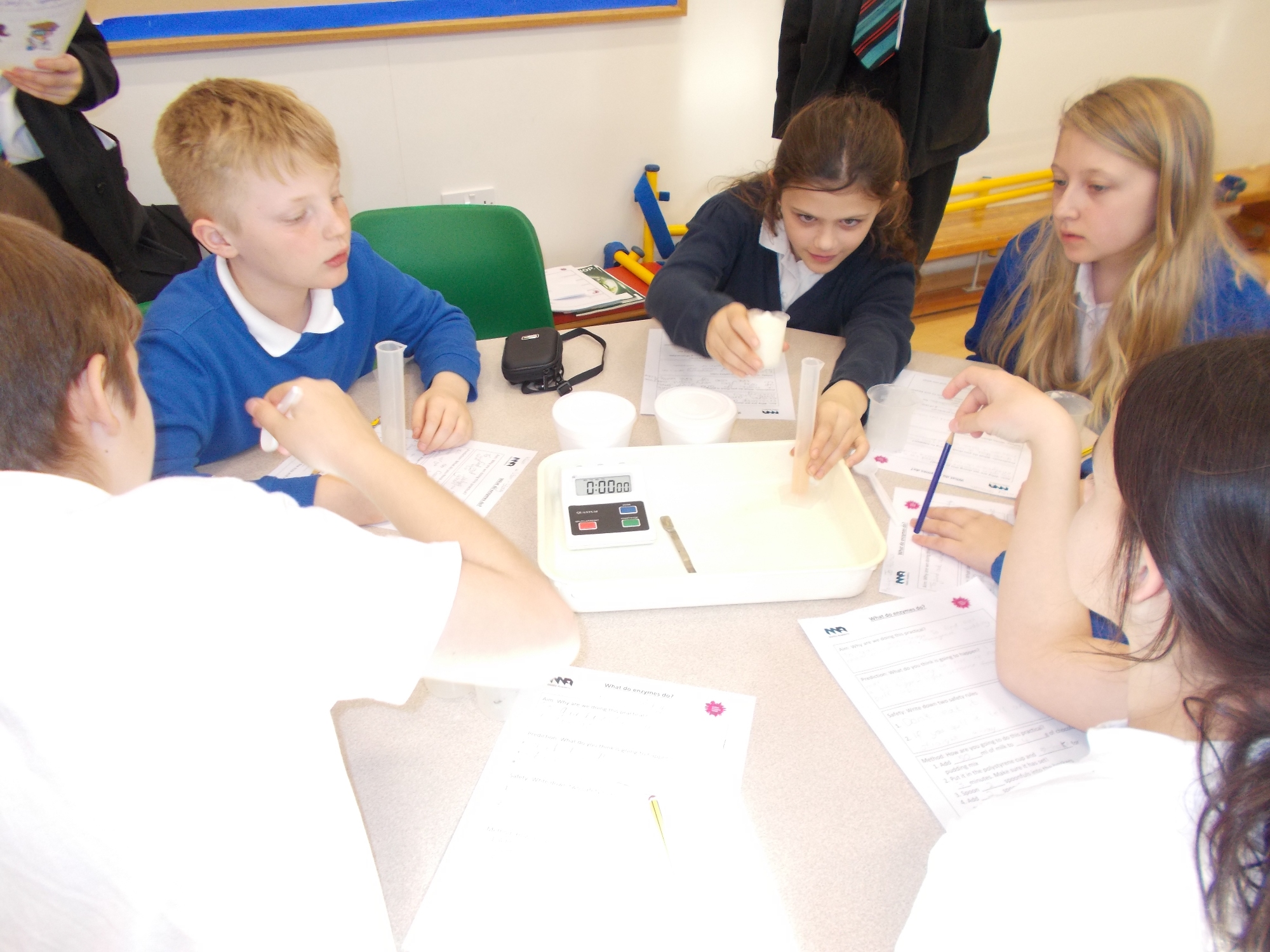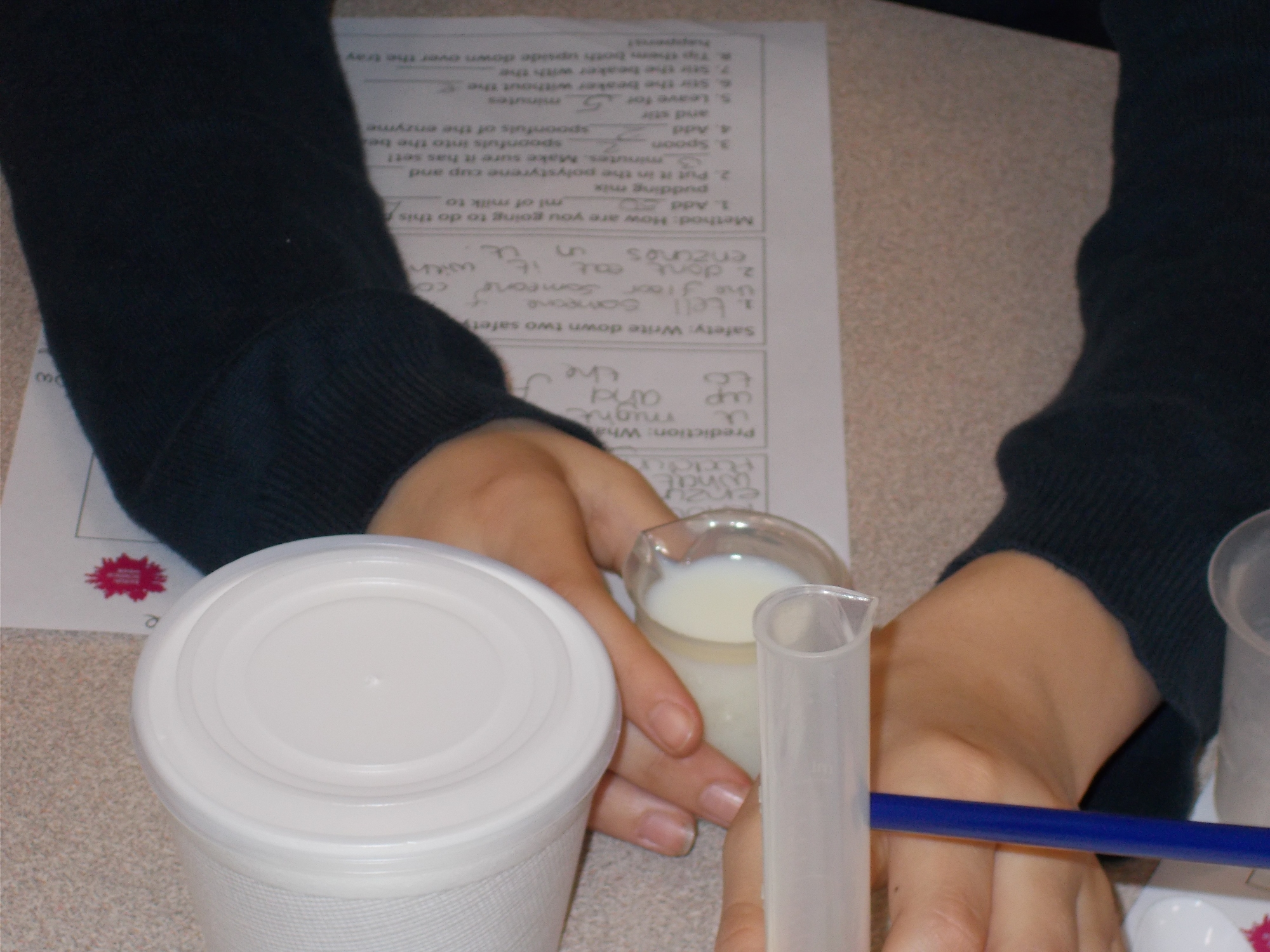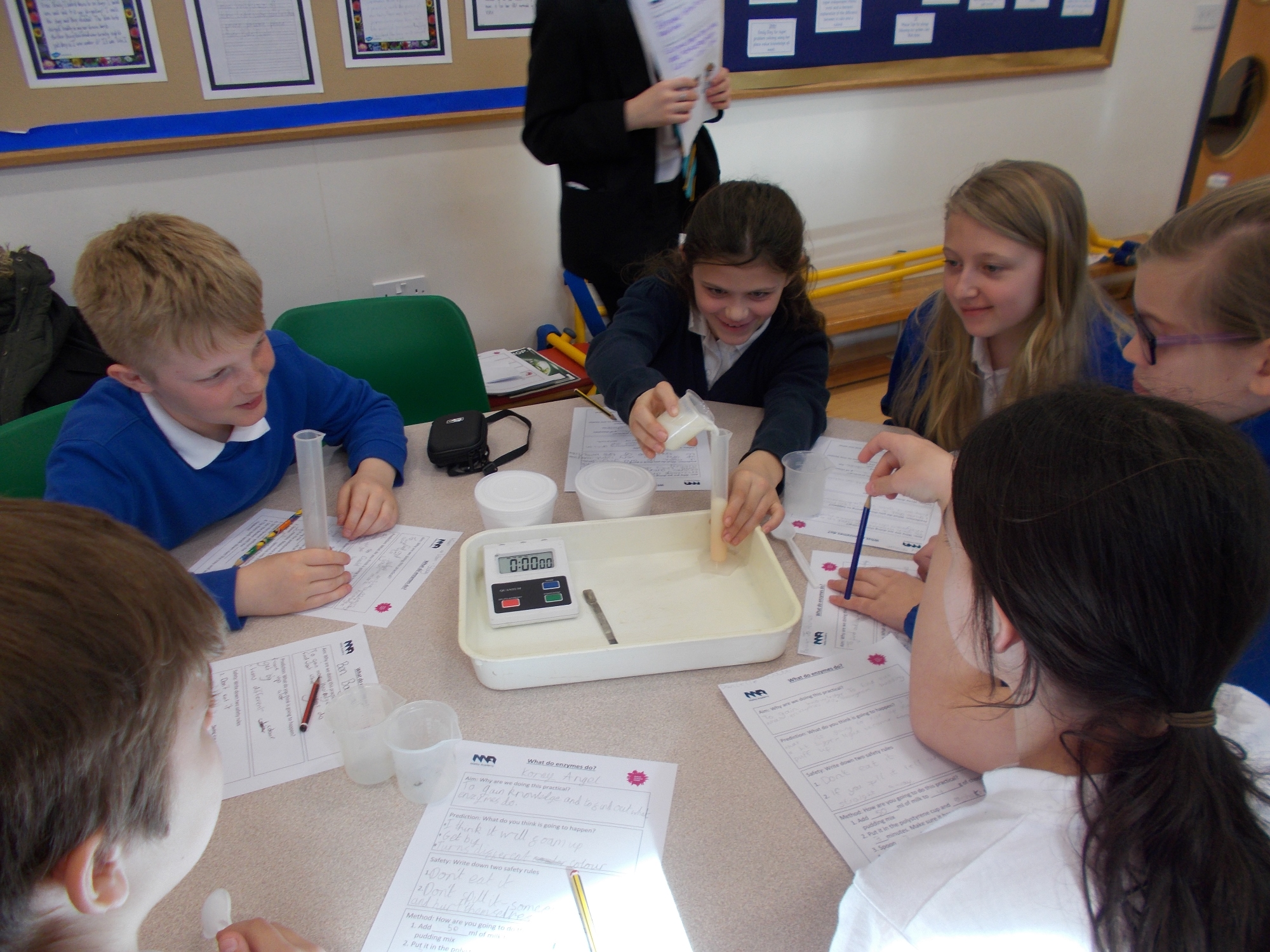 On Monday 14th March 2016, Dr Naylor from the Academy came into our school. We made some chocolate pudding and then added enzymes to one and none to the other. The one without enzymes stuck to the pot and wouldn't drop out easily. The one with the enzymes became runny and dropped out very easily. After, we learnt about our digestive system; it was very interesting. And we got sweets at the end. RESULT!!
Ruby and Dylan 6E
Check out our Gallery
Please have a look at the leaflet below.