Year 6 Foxes
our current curriculum theme:
the world at war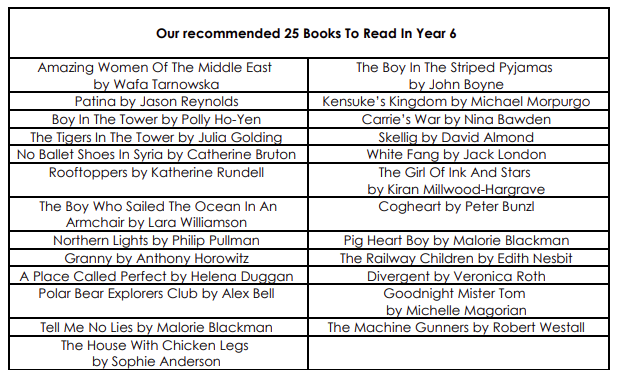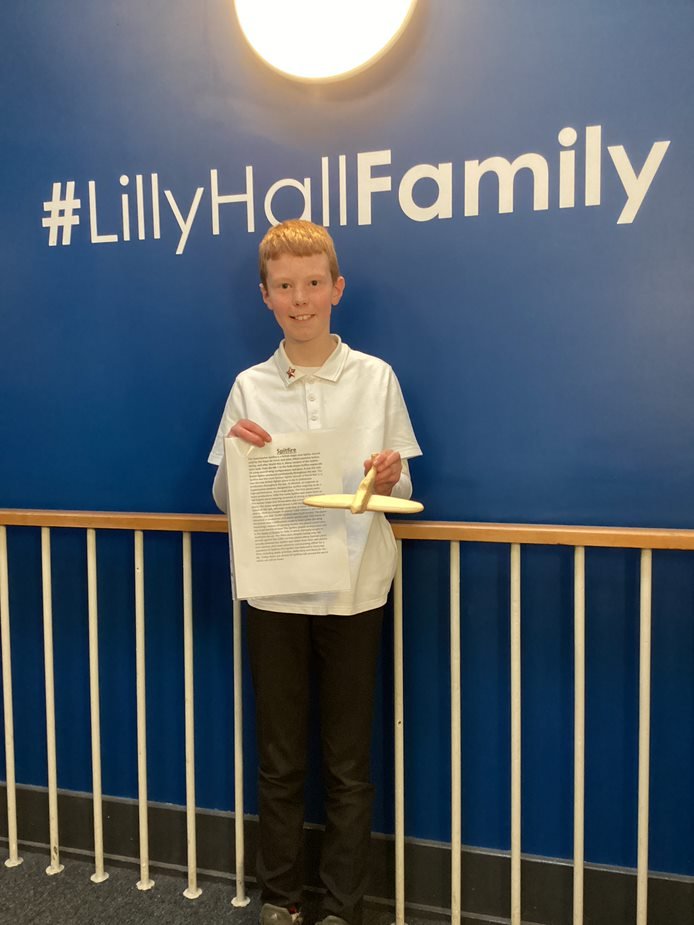 At home, Jack in Y6, used wood to create a war inspired project. He whittled the wood into the very intricate shape of a spitfire. What an amazing creation! Well done Jack! #lillyhallfamily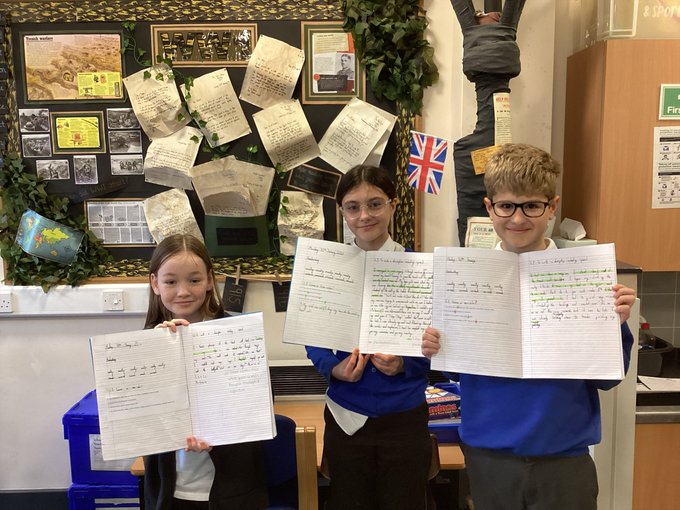 Some fantastic pieces of WW1 narrative produced by our year 6 children. Beautifully presented as well!